Women in leadership: How one CEO climbed the corporate ladder
By Leila Steed13 June 2023
At the beginning of this year, Anni Karppinen took up her position as CEO of Finland-based hydraulic equipment manufacturer Dynaset. Now, six months into the job, Anni - who joined the company over 15 years ago with no plans stay there for very long - reveals how she climbed the corporate ladder and became the company's first female CEO.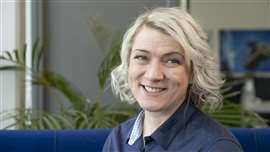 On the face of it, it may seem as though having your father as the founder and CEO of the company you work for would almost automatically make you next-in-line to take over a business. 
However, following in the footsteps of Dynaset's longstanding CEO Reijo Karppinen, was never something his daughter Anni planned to do. In fact, her succession to the role is the result of years of dedicated learning that have seen her gain the trust of both the company's employees and its global network of equipment dealers.
Why having a willingness to learn is all you really need
"As a fun fact, I originally started my career at Dynaset by assembling welding generators," says Anni, "Just like Reijo, although I didn't assemble those in my garage.
"After that, I think the year was 2008 when I started an internship as a sales secretary. This vacancy took me to China, as I had been studying sales in Asian markets.
"When the internship ended, I continued working in the same position through the summer. I thought, 'I'll work through summer and then find a real job'. So it wasn't my intention to create a career here. I thought that this was too 'engineering' for me," she says.
According to Dynaset, which described Anni as a "perfect example of how motivation and courage make anyone a master in the long run", Anni's role as a sales secretary saw her embark on a steep learning curve that involved taking on a range of responsibilities, from exhibition planning to providing equipment order quotes. 
"I wasn't in any way technically oriented when I started here. Back then, I visited Timo Nieminen, our current technical directors, office quite often asking questions about technology, Anni says with a laugh.
While "Dynaset wasn't the first nor easiest choice" of places to work, Anni chose to remain at the company. 
"Our team and customers were the primary motivators that made me stay at Dynaset," she says. "They have given me many exciting challenges to overcome and opportunities to try and learn new things."
How attitudes towards women in the equipment industry have changed
Over the years, Anni's position on the sales teams continued to evolve, leading her to become responsible for all Dynaset events. "At this point, things just happened. Event planning, customer visits, and all sorts of team-leading tasks started filling my schedule," says Anni.
Despite holding a bachelor's degree in international business and an MBA in international sales, making her way as a leader in the construction and industrial industries wasn't always easy.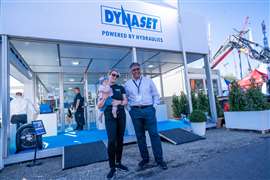 "Event planning was natural to me, but acting as a technical salesperson in Finnish expos wasn't a piece of cake for a woman because the industry was male-dominated.
"Thankfully, foreign expos and customers were a different story that came to the appreciation of my know-how. Gladly things have changed a lot since then in Finland for women as well."
A few years later, Anni was promoted to the position of sales manager. While Anni had previously expressed her interest in the role - and had even applied for it, it was actually Dynaset's sales team that told the company's senior managers that they wanted Anni to lead them. "...the application didn't even lead to an interview," Anni says with a laugh.
After serving as the company's sales manager for nearly a decade, 2018 saw Anni take on yet more responsibility by becoming the company's executive vice president. Three years later she welcomed her first child into the world and just months after that, at the beginning of 2023, she took on the role of Dynaset's CEO.
Combing motherhood and leadership: The value of a supportive workplace
"In my current position I get to be involved many interesting things which cuts through all of our operations at Dynaset and all aims to satisfied customers."
"I was surprised by how much the change in position changed my daily tasks and attitudes towards me – even though most of these recurring tasks had been in my schedule before the new job.
"I'm grateful for how well our team has supported the change and me. The support has been essential to combine motherhood and management positions.
Why fostering a supportive work culture in business is essential
Looking to the future, Anni said believes trust, clear goals, and vision will help the team grow.
"We have excellent values and a fantastic team and want to be developing in the long run. Each Dynaset team member is essential and valuable to us, and I provide sparring and support to each team member as much as needed ensuring our journey toward our vision.
"We must maintain our working culture and team spirit as the company grows. I firmly believe the best workplace is built together. Or is there someone who wants to work in a bad workplace? We have a team filled with talent in each department, our company just needs to provide all the needed resources."
NEWSLETTER
Delivered directly to your inbox, Demolition & Recycling International Newsletter features the pick of the breaking news stories, product launches, show reports and more from KHL's world-class editorial team.
CONNECT WITH THE TEAM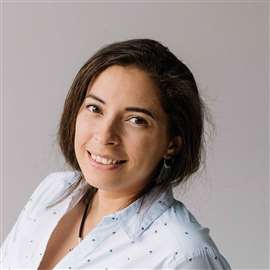 Leila Steed
Editor, Demolition & Recycling International
Tel: +44(0) 1892 786 261
E-mail: leila.steed@khl.com
CONNECT WITH SOCIAL MEDIA