Caterpillar: Developing machines and tools together
Few companies can look at the question of demolition and construction equipment manufacture in the same way as Caterpillar.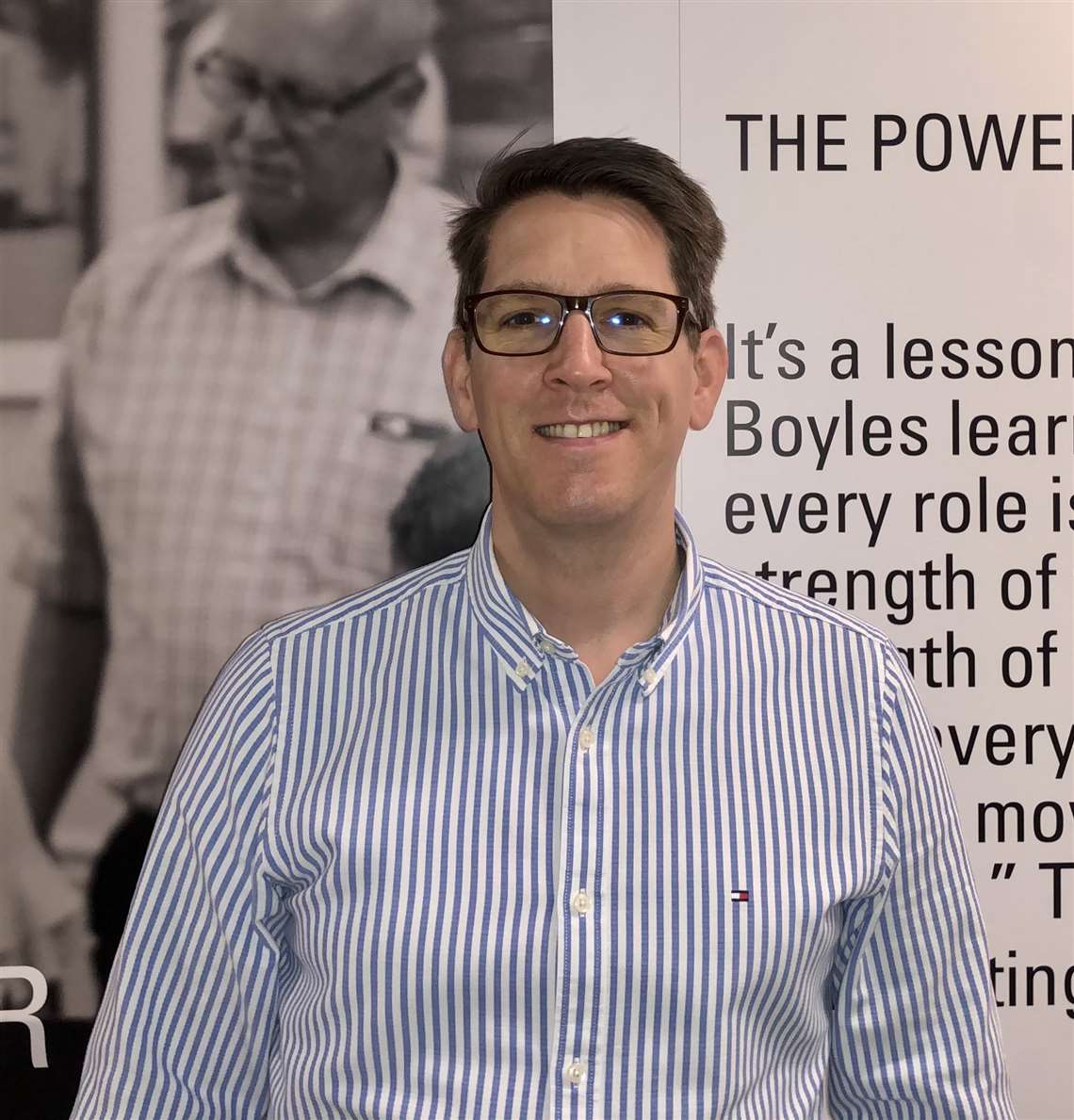 Known for making its own products, and with an in house Work Tools division to call on, it can set the course of product development without the worry of subcontractors or deciding which external attachments best fit the product.
Perhaps not surprisingly, the effects of a 2020 that was so challenging for the demolition industry that its impact may be felt for years if not decades to come have not produced sweeping changes in how the company goes about its business. Though this is not to say the company has stood still either.
Eric Lafleur, industry segments and work tools sales and marketing manager for Europe, Africa and the Middle East, takes up the story.
Manufacturing processes and safety measures
"There has not been a change the design of the machines or the attachments because of Covid, but in Caterpillar our manufacturing processes and safety measures are really key for the security of our people. We want to make sure we are meeting local regulatory requirements.
"Our dedication to the health and safety, to the wellbeing of our people as well as our dealers and customers and communities they serve have in that sense changed, that we have implemented strict rules for manufacturing and cleaning processes and making sure we have social distancing practices in place in line with the health authorities at all facilities.
"That is something that has changed. The products have the same look and feel, it is how we transition them to our customers and how they are manufactured. And our dealers have also put some safety measures in place.
What is the relationship with demolition contractors?
"The relationship between us as a manufacturer and demolition contractors is key to our product development, in our focus to make sure our customers are successful to start with, understanding the voice of the customer offering them solutions that match their goals. Any manufacturer would look at that but it is central to Caterpillar.
"This is not just done through our demolition machines and work tools. We also look at the total cost of ownership and beyond the product so service agreements, technology offering, even the operator and site training, whether customers want to buy or they want to rent. All these are looked at and explored.
Technical specifications - the four main elements
One outcome of Caterpillar's thinking has been the inclusion of demolition products in its Next Gen X platform. This is the department of Gilles Ronnet, the company's product application specialist for demolition.
"The decision to bring this Next Gen X platform to our demolition products was an easy one," said Gilles.
"The Next Gen X platform has proven itself to deliver excellent customer value in terms of total operating and owning costs – including fuel consumption reduction, maintenance cost reduction and the standard ease of use technology we have now on this new platform.
"We have brought all this value to our demolition line up through the launch of the 340 straight boom first unit, then the 352 UHD Next Gen X, and now the 340 UHD ultra high demolition model.
How does customer feedback influence product development?
"When we have developed a new product, we put it in the field for a long period – usually several months – and focus on getting feedback from end users. This is a key point of our development programme, being sure that at the end we will deliver to the market the product that the customer really was waiting for.
"There is a lot you can say about technical specifications, but there are three or four main elements and again these are based on what the customer tells us through our dealers.
How can fuel consumption be improved?
"The first is about fuel consumption, that was the first topic that customers brought up. They wanted to see improvements. So this machine, the Next Gen Platform has a totally new hydraulic platform including different power modes depending on your application. Fuel consumption and related emissions are down by 15%. That is a great improvement for end users over the machine lifetime, 15% less fuel consumption over 10,000 or 15,000 hours, you can imagine the savings it would present.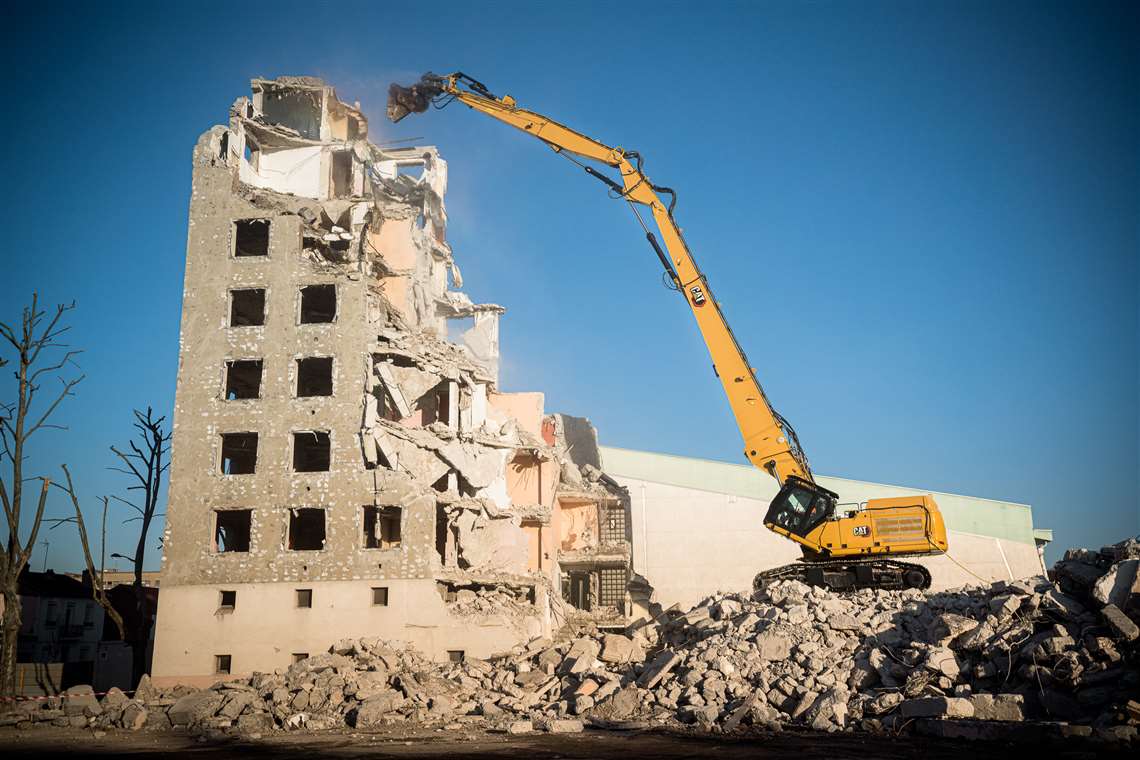 "Second is about maintenance and operating costs, and extended maintenance intervals. Our improvements have led to a 50% increase in service life and a 5% maintenance cost reduction on those machines.
"It is a huge improvement compared to the previous generation.
Swapping between high-demolition and short front
"If you want to go a little bit deeper into what customers are focusing on, the third one would be the performance of the machine itself.
"With the boom coupling system on the 340 and 352 UHD, we can quickly swap between ultra-high demolition and short front, and the short front can be retrofit boom but it can also be the 340 variable angle boom. So we can swap booms with no special tools in 15 with two people working or 30 minutes if it is one guy by himself. We can literally rip up and tear down buildings all day long.
"Going into detail, the 352 UHD machine provides 28 m of (91 ft) vertical height to the work tool attachments bin and 15.8 m (51 ft) of horizontal reach when working with a 3.7 t tool.
"These specifications allow the 352 UHD to demolish structures of eight or nine storeys with precision and control and thanks to the hydraulic control system we have developed.
"In terms of work tools, this year we are launching a lot of new things on to the market. A new line of pulverisers and crushers, some new hammers coming.
We also have a tracking device able to track each work tool, its location and its working time for scheduled preventive maintenance."
Why customers are changing from ownership to 'usership'
Turning to who will buy these new machines, Eric Lafleur confirmed that the focus will be mainly on European markets, but declined to give specific countries, though he admitted: "The products are available for all the countries where there are demolition opportunities either for the equipment itself or both the equipment and the work tools. It is not rocket science in terms of the priorities if you look at demographics.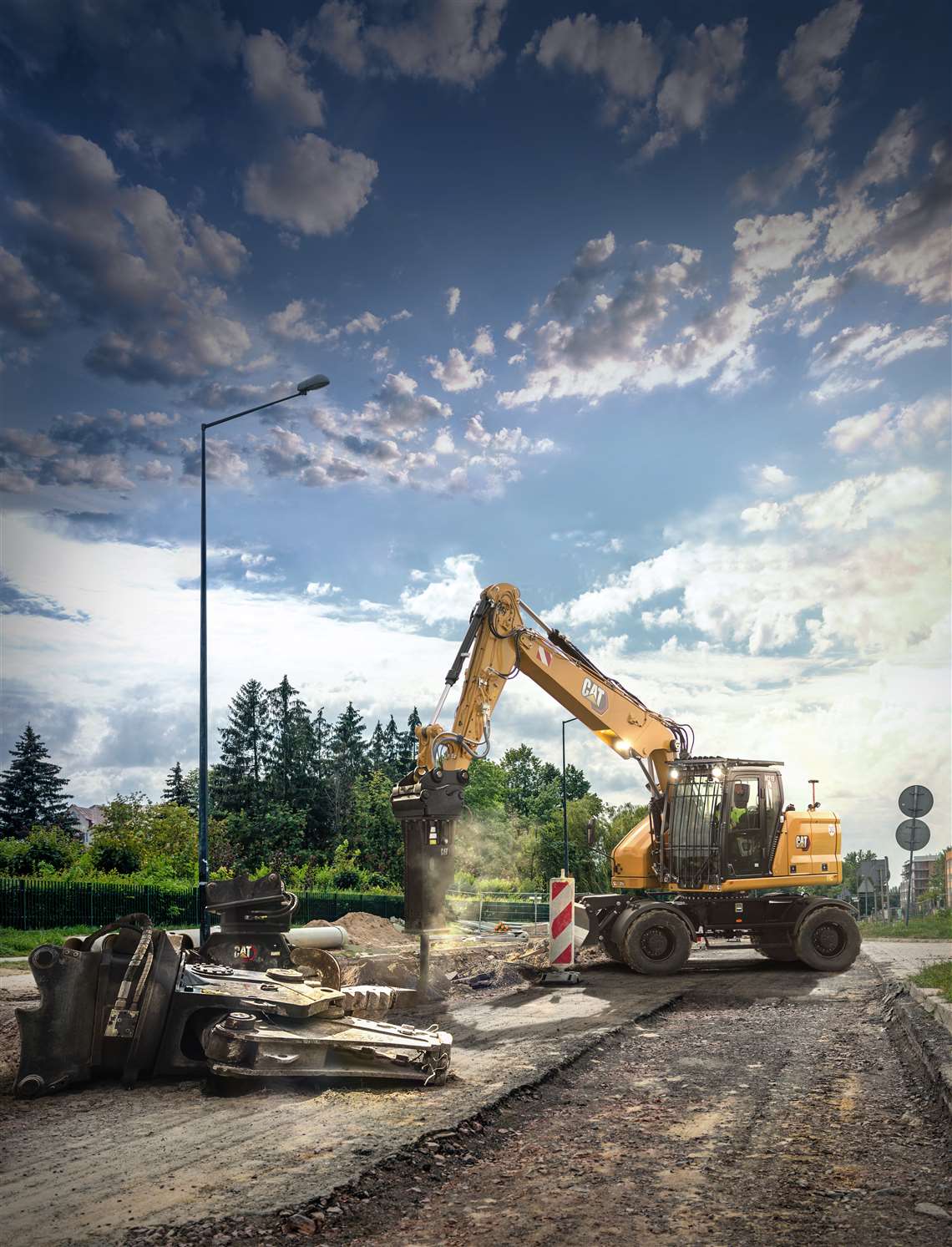 "We see demolition contractors looking for solutions – smaller sized electric-powered excavators like we see in building and construction products, to demolish buildings from the inside out.
"This is especially the case on urban demolition projects, with some of them being remotely operated, and we continue to serve our customers whether that is for small or large-scale demolition projects.
"We will also continue to expand our remote-controlled machines solution on more and more on our excavator models in the future, including demolition projects.
"What we will see with customers is a shift from ownership to usership. There are customers who want to own their equipment but there are also customers who want more of a balance.
"So a shift towards rental solutions is something critical to manage assets on their balance sheets, and after a year like 2020 with all the problems of Covid you can clearly see that."
Electric machines and the 'million-dollar' question
Eric is also cautious on the question of electric machines.
"The million-dollar question is 'when is the right time?' I think the challenge goes back to the origin of when the customer will be be able to make money from it, and it depends on that return on investment.
"The solutions are still highly costly, and if you look for example at a country like Norway where our dealer is putting electrified solutions into the marketplace, it still depends on government subsidies to make it work. The time to market depends on all that for now, and when electrified products can be a cost-effective solution.
"But I can't give you a specific date.
"It is too early."
NEWSLETTER
Delivered directly to your inbox, Demolition & Recycling International Newsletter features the pick of the breaking news stories, product launches, show reports and more from KHL's world-class editorial team.
CONNECT WITH THE TEAM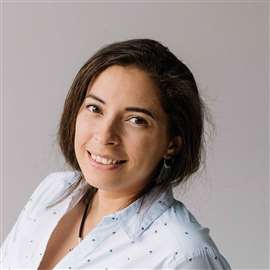 Leila Steed
Editor, Demolition & Recycling International
Tel: +44(0) 1892 786 261
E-mail: leila.steed@khl.com
CONNECT WITH SOCIAL MEDIA