What are the latest developments in crushers and screeners?
Compact sizes, safety and remote control all feature in recent crusher and screener updates.
Horst Klöppner adds impact crusher to its fleet
Germany-based demolition and recycling company Horst Klöppner has added a Rockster R700S impact crusher and an RSS410 scalping screen to its fleet.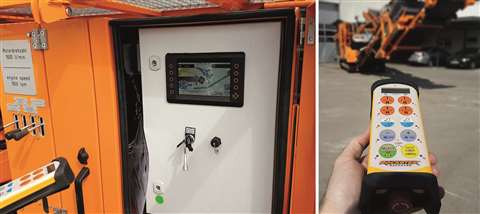 Established in 1964, the company provides demolition and recycling services and supplies aggregates from its recycling base in Göttingen, which is located south of Hanover in the Lower Saxony region.
Horst Klöppner's new track mounted R700S, which weighs 19.9 t without a screening system, features an electronic multifunction control with colour display, remote control operation, hydraulic gap adjustment and automatic, stepless regulation of the conveying speed.
It is the most compact model in Rockster's crusher range and measures just 9 m (29 ft 6 in) long with a width of 2.4 m, (8 ft) allowing it to be transported to different construction sites without a permit.
Horst Klöppner chose to purchase the machine, which is designed for small to medium-sized applications, after trialling it out at its base.
Dennis Grube, workshop manager at Horst Klöppner, said: "We rented the R700S to try it out and it met our expectations in terms of operation, consumption and performance. The machine is very easy and intuitive to use."
The Rockster R700S will be used alongside the company's new RSS410 screening plant – which can separate rubble, asphalt, concrete, brick, metal and natural stone – to recycle demolition and construction waste, and to process concrete and asphalt.
Dennis said: "Both systems are used for contract demolition work and on our own demolition sites. The 100% defined end-product size of 0/35 and 0/2 is primarily used in landscaping as well as road construction and is exactly what we need."
Kober Transporte invests in impact crusher
After almost 20 years of experience in recycling and processing material with a stationary crusher, another Rockster customer, Kober Transporte decided to invest in a brand new, track mounted mobile Rockster R1000S impact crusher. The crusher will optimise their daily workload and most importantly produce a clean and high-quality end product.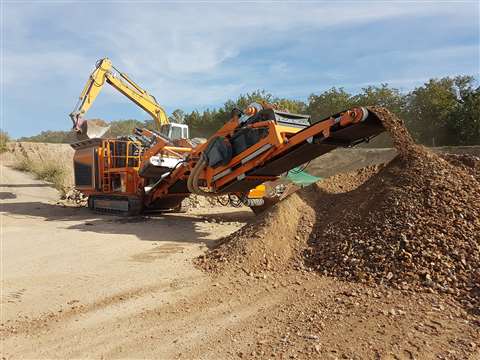 Based in Mistelbach, Austria, Kober Transporte has its own recycling centre where quality-certified, high-quality sand, crushed stone, grit and recycled materials are produced for both large deliveries and small-volume needs. Mineral building demolition waste, asphalt and concrete are mainly recycled here.
"The main decision to invest in a Rockster was made mostly by our team of machine operators and a workshop manager," said CEO Anna Kober.
"They have to work with the crusher, and they play an integral role in the decision-making process. Above all, they were very satisfied with how easy it is to operate the crusher and that was certainly the decisive criterion. And of course also that the features we wanted, such as the Air Blower, were immediately available.
"It is important to us that the recycled material is of top quality and looks good, so that customers have the feeling that it is valuable building material that they are getting, which indeed it is."
Maskin Mekano unveils the SH 1202
A screening plant is a workplace, and during development work much emphasis has been placed on creating a safe work environment. Maskin Mekano's engineers have developed several new and reliable safety guards.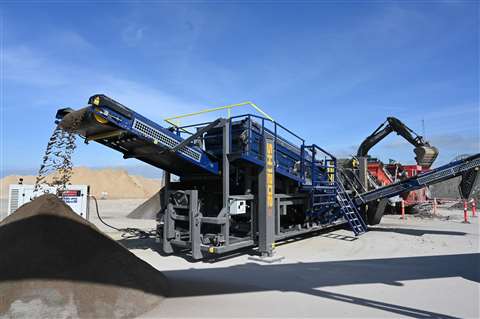 To facilitate the change of screen meshes, Maskin Mekano also has a number of solutions. Proper catwalks are located on the side and behind the screen box and are reached via hydraulic folding stepladders equipped with handrails and a self-closing barrier.
The feeding conveyor folds straight up for complete access to the upper deck. In front of the screen, the chute can be rolled away hydraulically.
In addition, Maskin Mekano's development team has worked hard to minimise the need for operator intervention on the machine. An example of this is that all bearing components on the conveyors have centralised lubrication.
The SH 1202 has large rubber wheels for transport at the site. The handling hook is located at the "right" end of the machine, and fits easily under the loading conveyor from crusher, feeder or other sorting plant, making it quick to set up and move. The high hydraulic jacking legs make it easy to keep the area around the machine tidy in the quarry.
They are designed for easy loading onto a trailer, just back up between the support legs, hoist them up and fold them in. This results in a transport width of less than 3 m (10 ft). It is also possible to transport the machine with a hook truck that can carry 17 t.
The electrical distribution box is ready for interlinking with forward or connecting machine. SH 1202 can be equipped with an online electrical cabinet that enables service technicians to help users troubleshoot or calibrate the machines remotely.
SH 1202 is of course electrically powered. Hydraulics are only used for linear movements (support legs, walkways and folding of conveyors and chutes), which reduces the risk of harmful oil leaks to a minimum. Fuel consumption for the integrated generator is around 3 l/hr. Maskin says that compared to hydraulically powered screeners, it is possible to reduce CO2 emissions by around 80% and at the same time reduce noise levels by 10 dB.
In practice the machine is usually powered by electricity from a crusher or by mains power. Consumption in this case is approximately 20 kW. SH 1202 is equipped with a soft start as standard to reduce starting currents.
The heart of the SH 1202 is the screen, which has a powerful drive unit. The screener is mechanically operated/four-bearing which makes the stroke constant regardless of load, which Maskin says means consistent and predictable screening curves.
The powerful stroke is also said to make it resistant to weather and wind. The screen box is dampened with Maskin Mekano's Vibro-Block concept that allows the power to remain in the screen box and leaves the rest of the machine unaffected.
New Metrics version for Lokotrack crushers
Metso Outotec is launching an upgraded version of Metrics, a cloud-based tool for real-time monitoring for aggregates customers' Lokotrack mobile crushers and screens.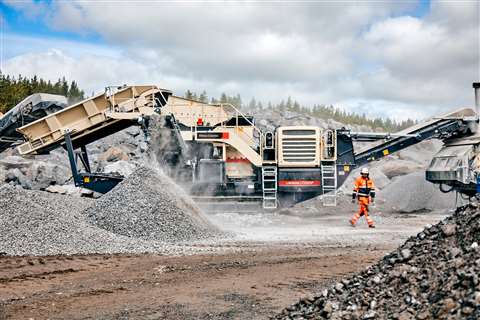 The solution has been developed with distributors and customers and features include CO2 tracking for sustainability benefits, 24/7 access to real-time data, a maintenance module, critical dashboards for utilisation, and geolocation.
Furthermore, Metso says the new Metrics allows remote troubleshooting and the user interface can be tailored to address different customer needs.
New features and functions can also be updated remotely, while Metso Outotec and its distributors can support customers in making data-driven decisions that impact their crushing and screening operations.
"We wanted to develop a next-generation solution that will bring quantifiable value and deliver more production hours and tons to our customers," said Merja Tyyni, vice president, standard crushers.
"The key to building sustainable operational efficiency is having the correct information to make decisions and select the right combination of services to lift the bar.
"Metso Outotec Metrics for aggregates connects mobile crushers and screens, providing increased real-time data visibility and analytics to improve availability, performance, reliability, and profitability."
Tesab to launch hybrid jaw crusher
Tesab will be officially launching their new 700ie Hybrid Electric Jaw Crusher at Hillhead 2022 in June.
The Northern Ireland- based company has 30 years' experience providing solutions to thousands of customers and says the imminent official launch of the 700ie Hybrid Electric Jaw Crusher is being eagerly anticipated.
Based on the 700i, it is a described as a more fuel efficient and cost-effective machine while still producing the tonnages of its diesel equivalent with up to 350 plus t/hr.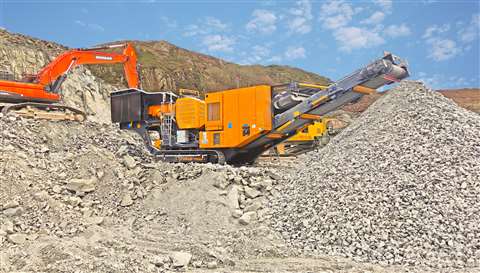 The 700ie comes with an all-electric drive with a three-year warranty on main electric components, producing less than 20 litres per hour fuel usage with the option to work on mains electric for even lower running costs – and with the United Kingdom government having just removed the rebate on red diesel, leading to increased construction costs, the company believes this hybrid jaw crusher makes economic sense.
Said to be up to 33% more fuel efficient with as much as 70% reduced operating costs, new features include reverse crusher operation and auto unblock, custom panel enclosure with integrated air conditioning and a 10″ display Hitachi control panel with mobile app and remote access.
Other notable features of the product include a large hopper and feeder system with a 2° decline, a 110 kW variable speed direct drive crusher with a Cat C7.1 Stage 5 225kW engine, removable genset with uprated alternator and a 55 kW hydraulic power pack with auxiliary drive.
For more coverage of crushers and screeners, see the May-June 2022 issue of Demolition & Recycling International.
NEWSLETTER
Delivered directly to your inbox, Demolition & Recycling International Newsletter features the pick of the breaking news stories, product launches, show reports and more from KHL's world-class editorial team.
CONNECT WITH THE TEAM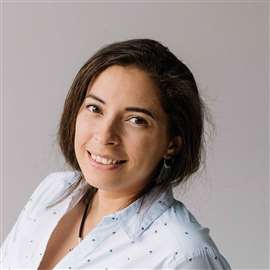 Leila Steed
Editor, Demolition & Recycling International
Tel: +44(0) 1892 786 261
E-mail: leila.steed@khl.com
CONNECT WITH SOCIAL MEDIA