D&Ri Equipment section, January-February 2021 issue
By Steve Ducker29 March 2021
Big plans for Tobroco-Giant
Netherlands-based manufacturer Tobroco-Giant is celebrating 25 years in business this year – and it has announced plans to build 9,500 machines a year by the middle of this decade.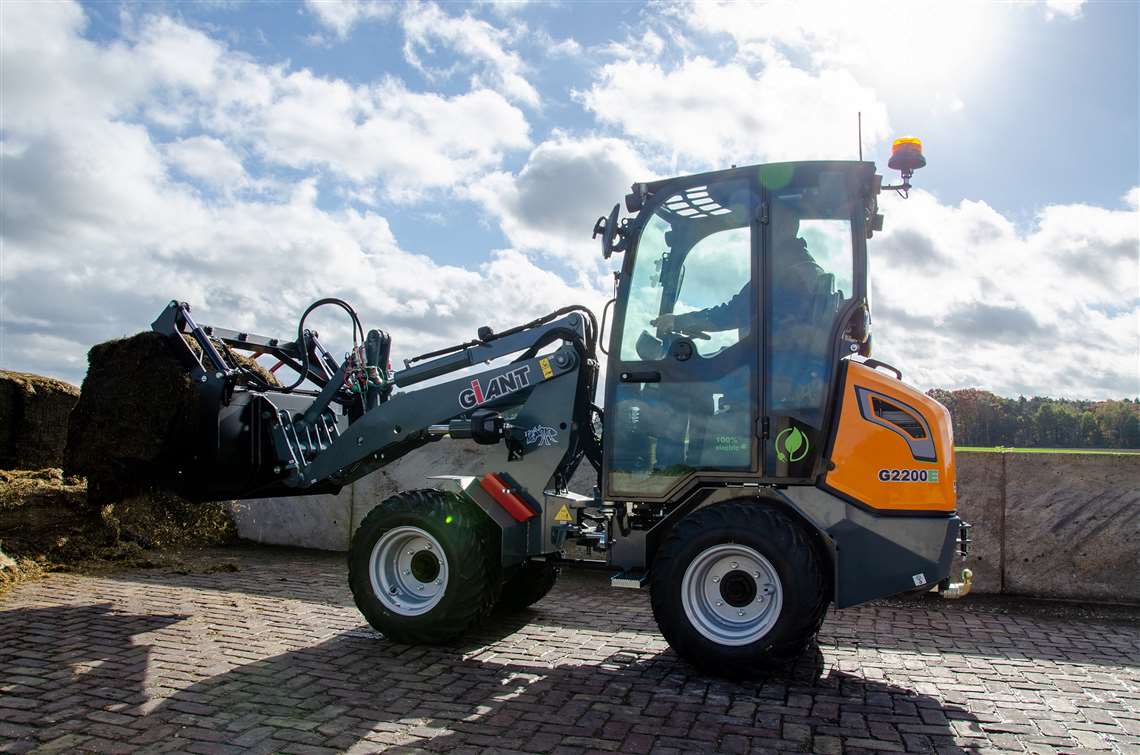 Director and owner Toine Brock started the Tobroco (taken from Toine Brock Construction) brand in 1996 and the launch of the Giant wheeled loader followed five years later. The company reached the milestone of building its 25,000th machine during 2020, and it opened a new warehouse in September.
"The milestone of being in business for 25 years could not have been achieved without the commitment and involvement of employees, dealers and suppliers," said Toine.
"And of course from our customers all over the world who use our machines and attachments every day.
"This gives us the confidence that we can continue to grow in the coming years and be busy with what I love to do; developing and building machines that meet the requirements of customers worldwide."
Tobroco-Giant said new production lines would be finalised in the early part of this year, increasing production space to 30,000 sq m (323,000 sq ft). Construction of a new hall for the assembly of frames starts this month, and further manufacturing expansion at the company's operation in Hungary is planned for 2022.
Sales and marketing manager Frans van Asseldonk added: "This milestone has everything to do with the rapid growth abroad.
"The number of countries where Giant machines are sold has risen to 61 and in those countries we work together with more than 750 dealers, including a new dealer in South Africa."
Komatsu expands MR-5 range
Komatsu Europe has added the new PC24MR-5 mini excavator to its MR-5 range of Stage V compliant machines.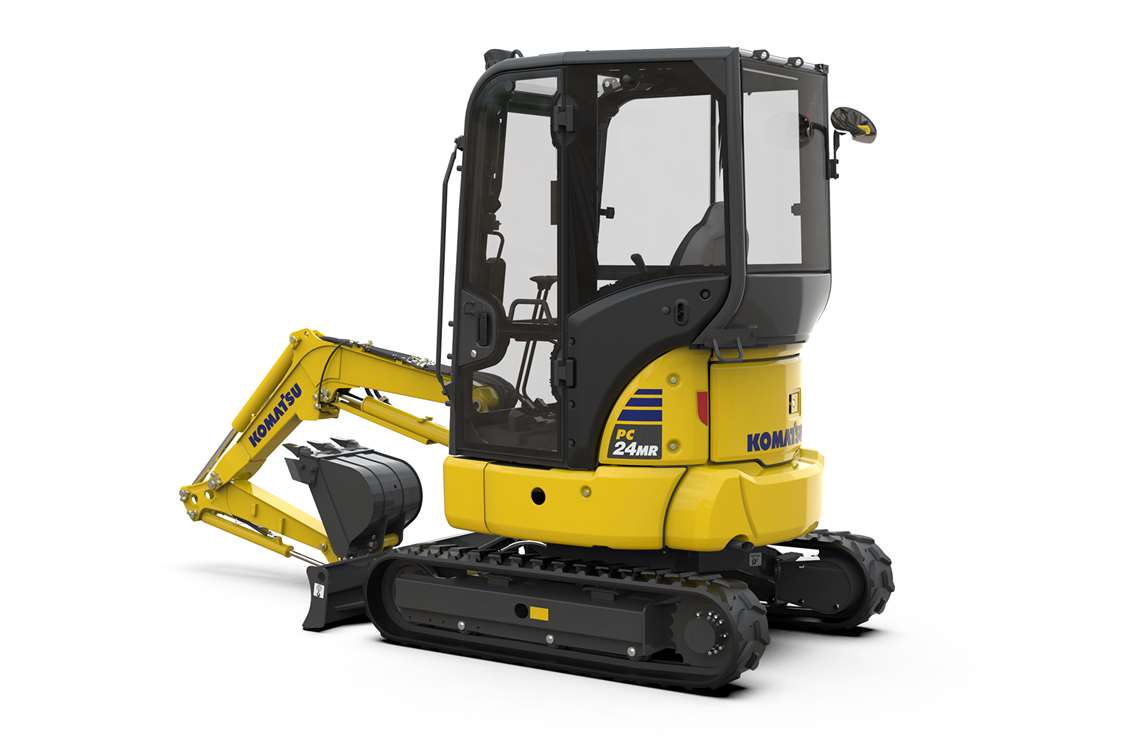 The model, which has an operating weight of 2.4 t, is equipped with the manufacturer's 3D76E-6 engine and its Komtrax monitoring system as standard. The telematics system, which includes an integrated antenna for 4G communication, provides operators with operational data and reports.
The MR-5 range is the successor to the MR-3 line and the PC24MR-5 joins the company's PC18MR-5, PC26MR-5 and PC58MR-5 models.
Komatsu said the PC24MR-5 had been completely renewed for the European market. Designed for easy transport on 3.5 t trailers, the model features a new MR-5 'comfort cab' with a wider door and lower refuelling point.
Simone Reddi, Komatsu Europe product manager for mini excavators, said: "The MR-5 range concentrates the quality and performance of the larger Komatsu construction range into a compact package, and with this design concept the Komatsu MR-5 excavators are sure to stand out on job sites across Europe.
"The PC24MR-5 is positioned to combine with the PC26MR-5 to form a strong two-model attack strategy in this all-important segment that requires high performance and easy transport."
Dragon lifters are on the move
United Kingdom-based manufacturer Dragon Equipment has introduced two new compact lifters to its product range. The LF750 and LF1000 offer lifting maximum capacities of 750 and 1,000 kg (1,653 to 2,204 lb) respectively and are available with a choice of three power options.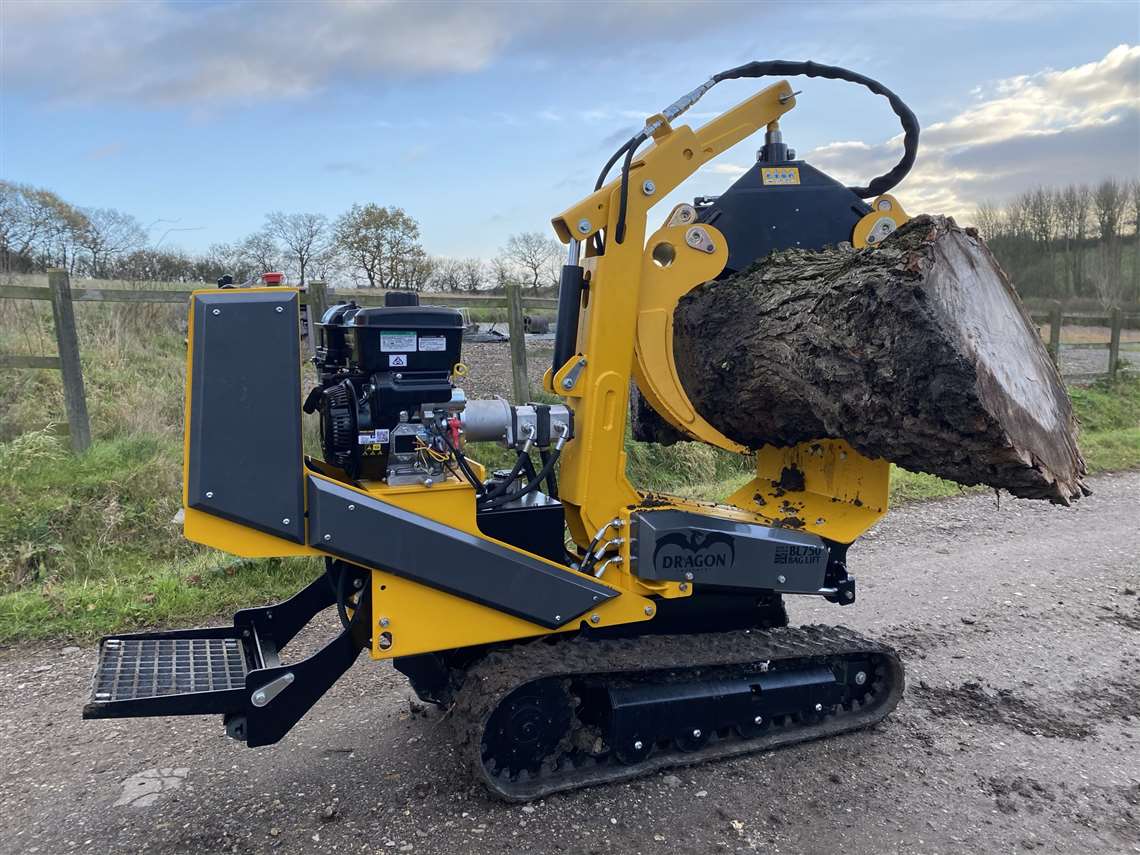 In addition to a hybrid drive option, the models can be equipped with a Briggs & Stratton Vanguard 400 14HP petrol engine or a Hatz 1B50 diesel engine.
Built in the UK for smaller demolition and construction projects, the lifters have been designed make moving materials such as logs, bags and slab pallets "quicker, easier and safer" and are available with a range of attachments that include a log grab or post hole borer.
Hyundai introduces compact for Europe
Hyundai has announced the introduction of its new HX85A compact excavator to European markets.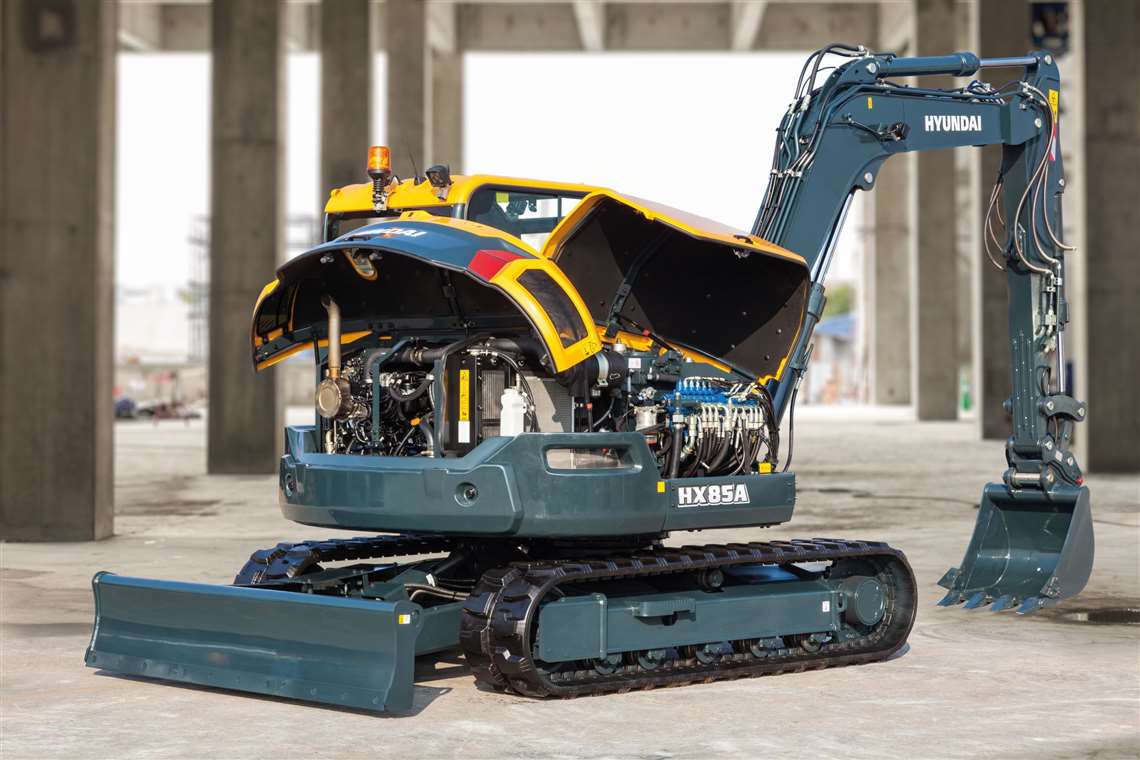 The company says the new machine in the 8 to 9 t class was developed following dialogue with customers who wanted a powerful excavator to work in urban environments.
The HX85A has a 49.9 kW Yanmar engine, which delivers 66.9 hp. Hyundai says the engine helps enhance the machine's efficiency, as well as improving fuel economy and reducing engine noise.
It boasts a load-sensing hydraulic system which improves overall performance but is particularly noticeable when performing multiple machine movements at the same time.
Hyundai highlights the excavator's two-piece boom, which allows the arm to extend to 7.48 m (24 ft 6 in) and work efficiently at close quarters. A maximum digging depth of 4.66 m (15 ft) is achievable, while levelling can be undertaken by the machine, with an optional four-way angle blade.
The HX85A's rear hood design gives operators greater visibility and promises to improve the machine's stability. The tail swing radius has also been reduced to 1.6 m (5 ft, measured from the centre of the machine), allowing for work in confined space, but the cabin, says Hyundai, is nonetheless spacious and ergonomic.
Peter Sebold, product specialist at HCEE, said: "The HX85A is perfectly equipped to answer customer demands for a compact and versatile machine on job sites where space is tight, and performance is key."
Total costs in focus
Doosan Infracore Europe has launched the company's new DL-7 wheeled loader range, featuring Stage V compliant engines and focused on a lower cost of ownership for the operator.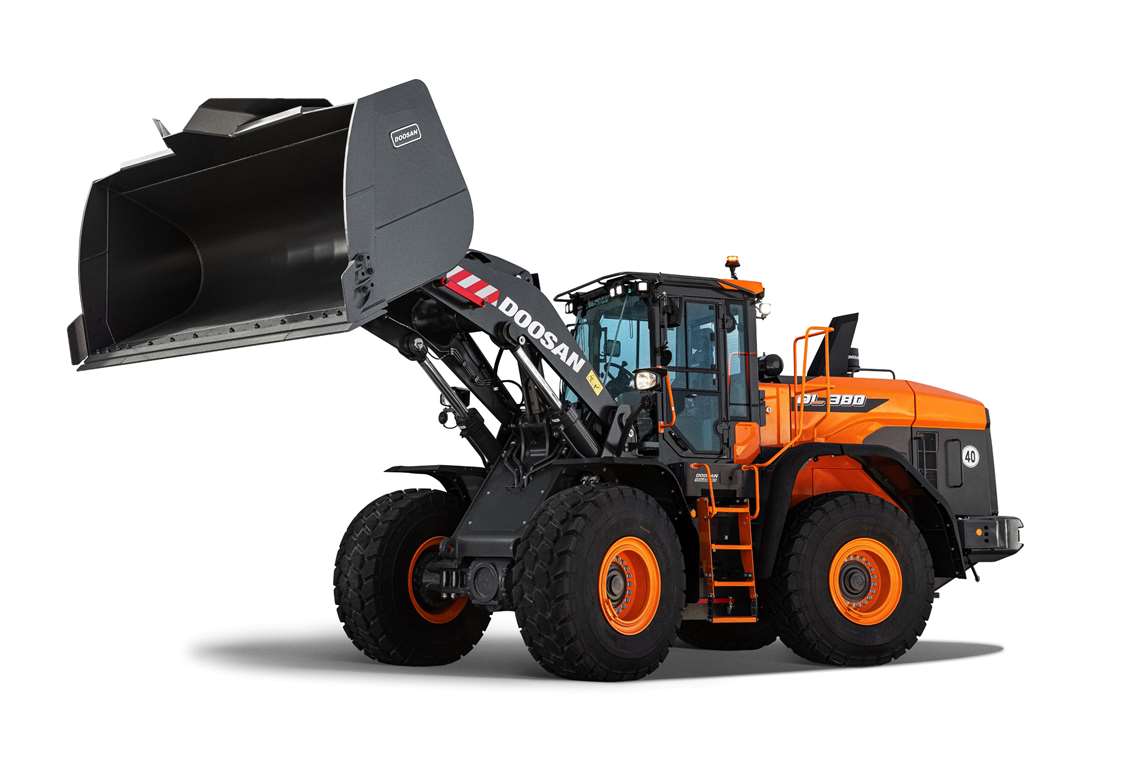 In this first phase, seven new models are being launched – the DL280-7, DL320-7, DL380-7, DL420-7, DL480-7, DL550-7 and DL580-7.
Four more – the DL200-7, DL220-7, DL250-7 and DL420CVT-7 – are being added later.
Charlie Park, CEO of Doosan Infracore Europe, said: "Doosan rolled out its first wheeled loaders in 1989. In the intervening 31 years, Doosan has continuously invested to maintain our position as a leading global brand within the wheeled loader industry. Over that time, Doosan engineers have never stopped innovating and developing our wheeled loader range.
"Our new DL-7 models are the result of this endeavour and have been redesigned from the ground up. We listened closely to the needs of our European customers and revisited every single aspect of our existing wheeled loader product design to provide the solutions that they wanted."
Doosan says the new range is the culmination of the first complete redesign of its wheeled loaders range in 10 years, with the exterior design in particular being transformed. It has already won Germany's 2020 iF Design Award. As well as featuring a new cab design and buckets with up to 7% more capacity than previously.
Wheel-mounted screener
Northern Ireland-based materials handling and processing specialist Edge Innovate has revealed its latest recycling product.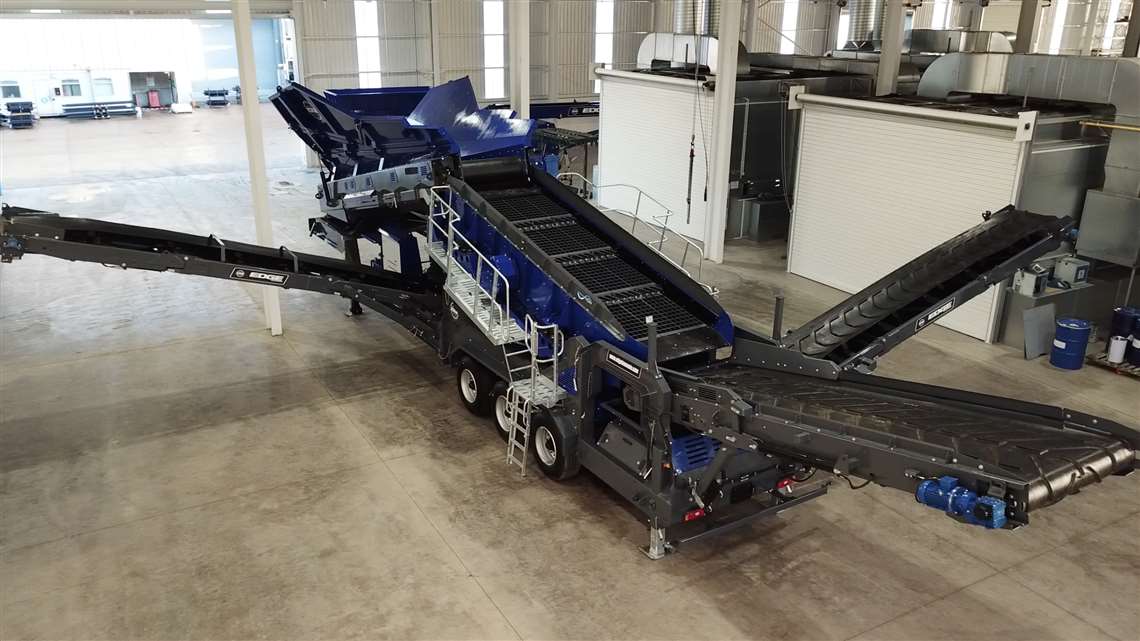 The Edge SM186 wheeled mounted screener is designed for difficult and demanding applications including demolition waste.
Its mobile screen incorporates a robust 5.4 x 1.75 m (18 x 6 ft) two-deck screen with interchangeable flip flow and conventional scalper bottom decks. This flexibility allows the SM186 to process a range of materials.
Design features include a low-level feed hopper designed to accept loads from all three sides without the need of construction ramps, two- or three-way splitting configuration, hydraulic folding discharge conveyors to allow quick transition from operation to transport and a fully integrated power unit with large service access.
Operators can choose from a range of screen boxes including Edge Innovate's flip flow screen, scalping screen and rinser screen. Optional power sources include diesel/hydraulic, diesel genset or direct electric.
NEWSLETTER
Delivered directly to your inbox, Demolition & Recycling International Newsletter features the pick of the breaking news stories, product launches, show reports and more from KHL's world-class editorial team.

CONNECT WITH THE TEAM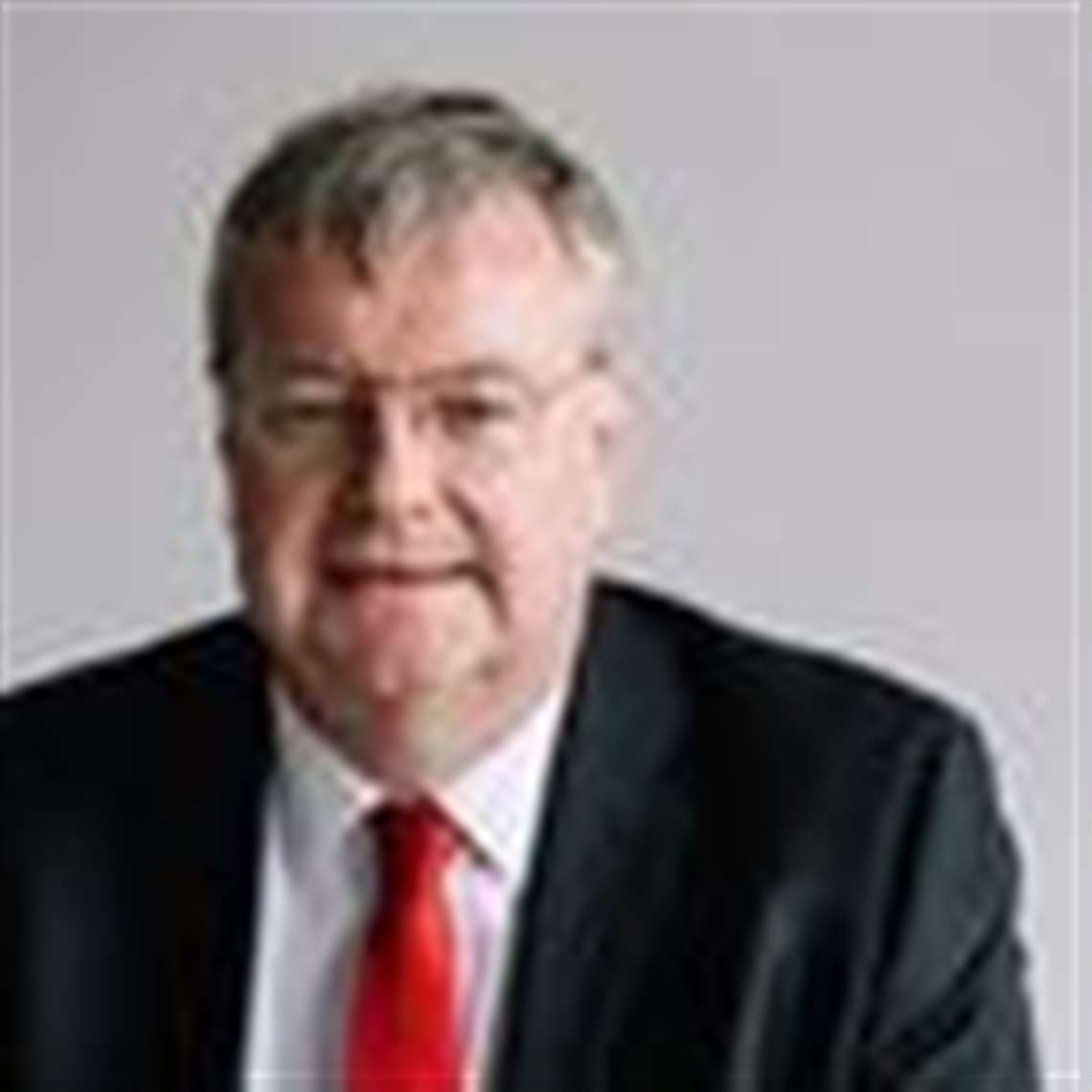 Steve Ducker
Editor, Demolition & Recycling International
Tel: +44(0) 1892 786 210
E-mail: steve.ducker@khl.com
CONNECT WITH SOCIAL MEDIA