World Demolition Awards shortlists - Civils Demolition
Coleman Group
Country United Kingdom
Project Euston Station Enabling Works
Coleman Group
Country United Kingdom
Project Euston Station Enabling Works
Client Skanska/Network Rail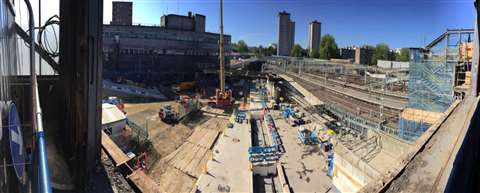 The Coleman Group was appointed the demolition contractor of choice for Capital Delivery as part of the Euston HS2 rail project enabling works. Coleman was responsible for demolishing a section of the live Euston Station to facilitate the construction of a new HS2 London terminus.
There were several key challenges to overcome to successfully deliver the project, most notably the demolition of a structure still connected to a live and operation railway station. In total over 2,220 t of concrete and 550 t of steel was demolished and cleared without impacting one of the United Kingdom's busiest stations.
The works were also delivered during the Covid pandemic. With Coleman working collaboratively with the client to implement Covid control measures on site, the works were able to continue without impacting the health, safety and welfare of everyone involved in the project.
The client has praised the Coleman Group for its careful planning, technical knowledge and collaborative approach to help deliver the works safely on programme and within budget.
Erith Contractors
Country United Kingdom
Project Paddington Square
Client Sellar
The works pave the way for the creation of the Renzo Piano designed Paddington Cube due to open in 2022.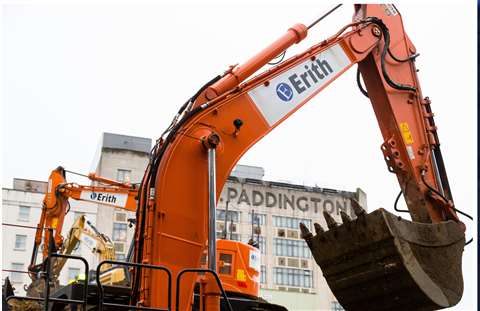 The continuation of Erith's work at Paddington Square was awarded because of several factors, including its performance during the phase one demolition works and track record of undertaking substructure packages within the city's high-risk environments. It included demolition of existing structures, basement demolition, site wide excavations, top-down-bottom-up hybrid basement construction, break out of the ticket hall slab, installation of piles and tunnelling works to establish connection of the London Underground box to the existing platform infrastructure as well as the construction of the new road, sewer diversion works and substation relocation.
Erith remained in constant communication with St Mary's Hospital, Royal Mail Group, Network Rail, Transport for London, London Underground, London Ambulance Service, Santander Bikes and Westminster City Council.
The site is on a blue route for ambulances between Paddington Station and St Mary's hospital and Erith was commended by hospital staff for ensuring the route remained clear.
Mainline Demolition & Gerorgiou Group
Country Australia
Project Windsor Heritage Bridge Demolition
Client Georgiou Group and RMS NSW Government Department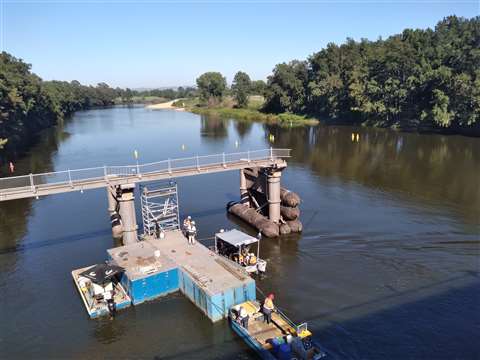 The 1874 Windsor Bridge demolition was Mainline's biggest challenge in 40 years of industry experience. According to the company, the 143 m (469 ft), 11-span, cast-iron and concrete bridge, presented a unique opportunity for innovation and deconstruction processes.
Extensive and variable structural deterioration, flood scoured riverbed levels (up to 5 m or 16 ft variation), Covid-19 lockdowns, tidal river waters and local protest group all made for a challenging contract experience.
Operational challenges for safe demolition of deteriorated structures were:
Eliminate heavy lift cranage and loaded barge movements on water- the introduction of Mainline custom LiftnRoll apparatus, was the first key driver to raise 120 t integral bridge spans to roadway height, for transport to shore on roller airbags.
Zero foreign materials to the waterway – absolute minimal concrete cutting on roadway to separate spans, and zero cutting of piers in-situ. Strict Environmental controls on the waterway, on the bridge deck, and on the shoreline.
Cut columns 1.5 m (5 ft) below the riverbed, contain the fractured cast iron caissons, and integrate flotation transport. A self-erecting, steel framed, Airbag Floatation Pack (AFP) was the second key driver, having four functions. These were to create the basal shear point for caisson severance; cradle the cast iron columns as a strongback; buoyancy and transport to shore; and self-erection by buoyancy adjustment.
Maintaining team morale while being exposed to a daily barrage of public protestor scrutiny over five, months, and maintaining vigilant non-contact task focus.
Mainline achieved completion safely, with no lost time incidents, within budget and agreed timeframes.
Manson Construction Co
Country USA
Project USMC Mission Critical Removal of Submerged Concrete Sill
Client USACE Jacksonville District
In the late 1970s, a submerged concrete sill was constructed as a component to a graving dock intended to build floating offshore nuclear power plants. Due to the lack of economic demand, the project was terminated and construction was halted. The site was later assumed by the US government and became the Marine Corps (USMC) Support Facility – Blount Island, in Jacksonville, Florida.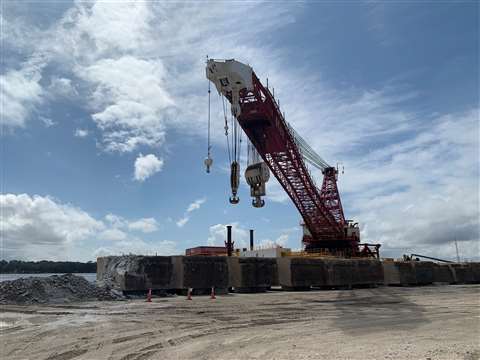 The sill – measuring almost 10 m (32 ft) wide, 130 m (426 ft) long and 4.4 m (14 ft 6 in) tall – blocked passage for deep draft vessels carrying equipment and supplies. This mission-critical project designed to improve and maintain logistical readiness for the USMC, required the Manson project team to remove a deep section of the sill.
The team created a specialised approach to this project, using a large subcontracted diving team, patented diamond-wire horizontal and vertical saws, a specialized lifting frame, and the 500 t lift capacity derrick barge Wotan.
Manson cut the sill into 28 blocks, each approximately 400 t. Underwater divers drilled, grouted and anchored the blocks, which were then hoisted to the surface by the Wotan.
It then removed the blocks to its Jacksonville Yard, where 100% of materials was broken down and recycled into road base.
Multiple work features on the project's critical path warranted daily project coordination between management, superintendents, and subcontractors and the project was completed more than 30 days ahead of schedule and under budget.
Veit & Company
Country USA
Project Long X Bridge Demolition
Client North Dakota Department of Transportation
In 2019 Veit was contracted to remove a 295 m (969 ft) long truss bridge. This was the 1959 historic Long X Bridge in North Dakota and it needed to be replaced with a wider, four-lane bridge.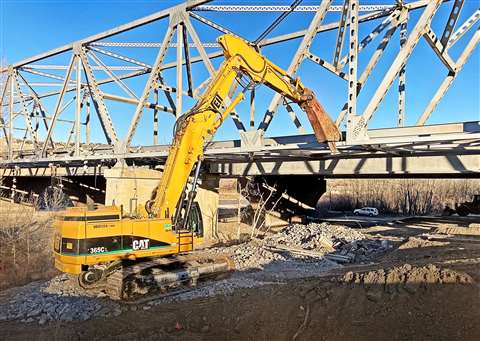 Before removing the bridge, Veit was required to submit a detailed engineered demolition plan that addressed the removal of the bridge superstructure and piers, provided an environmental protection and sequenced the salvage operation.
Veit started the project in late 2020 by removing the concrete bridge deck.
Once the bridge deck was removed, Veit shored the 76 m (250 ft) portion of the bridge that required salvage and disassembly.
While one Veit crew was conventionally demolishing most of the bridge, another was deconstructing a portion of the bridge piece by piece at the same time.
Veit was challenged with removing and salvaging the bridge in less than two months and under winter conditions.
Overall, the project included 2,463 man hours with no safety incidents.
NEWSLETTER
Delivered directly to your inbox, Demolition & Recycling International Newsletter features the pick of the breaking news stories, product launches, show reports and more from KHL's world-class editorial team.
CONNECT WITH THE TEAM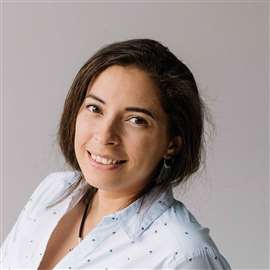 Leila Steed
Editor, Demolition & Recycling International
Tel: +44(0) 1892 786 261
E-mail: leila.steed@khl.com
CONNECT WITH SOCIAL MEDIA