World Demolition Awards shortlist - Explosive
By Leila Steed10 September 2023
D&Ri recently announced the shortlists for the World Demolition Awards, which will take place on Wednesday 18 October in Toronto, Canada, as part of the World Demolition Summit.
Congratulations to the following companies who made the Explosive Demolition Project shortlist.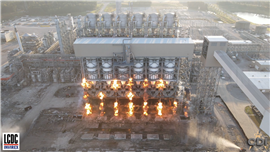 World Demolition Awards - Explosive shortlist
Brown and Mason, United Kingdom
PROJECT: Power Plant

Brown and Mason were contracted by a multinational energy company to undertake the decontamination, dismantling and demolition of one of their power plants (The details of which are confidential).
The contract involved substantial asbestos removal and extensive use of explosives all within the timeframe of Brexit, Covid and the war in Ukraine.
The 585MW coal/biomass-fired power plant was constructed in 1994 and incorporated a flue gas desulphurisation installation that provided a reduction in sulphur emissions of up to 90%, with the LowNOx burner reducing the formation of nitrogen oxides by 50%.
Controlled Demolition, United States
PROJECT: Energy Facility
CLIENT: Louisiana Chemical Dismantling Company
The property owner awarded the demolition of the facility to Louisiana Chemical Dismantling Company (LCDC) and they, in turn, awarded the design for and explosives felling of major structures to Controlled Demolition (CD). CD's scope called for felling of structures in four phases over a 13-month schedule to permit LCDC to efficiently and safely remove scrap and debris from each phase on a sequential basis before having CD put structures in the next phase on the ground for removal.The main structure at the plant was a 260-ft-tall facility with galvanized steel elements having flanges up to 6-ft thick.
Throughout the four phases, CD placed and detonated almost 900 steel-cutting linear shaped charges and a total of 850 lb of explosives, dividing the demolition charges into more than 320 separate delays to control the fall of structures and minimize peak air overpressure. Vibration monitoring confirmed CD's pre-demolition estimates that vibration measured at the adjacent switchyard, gas turbine generating units, administrative facilities, and third-party properties were well below allowable regulatory limits.
Jet Demolition and Edifice Engineering, South Africa, India
PROJECT: Controlled implosion of the Noida Supertech Towers
CLIENT: Messrs Supertech
In 2021, following a lengthy legal battle, the Supreme Court of India ordered the demolition of the partially constructed Apex and Ceyane high-rise buildings, also known as the Noida Towers. The 40-storey structures, which were to contain 900 apartments, were a later addition to the Emerald Court complex development project.
However, their construction was halted when the Emerald Court Owner Resident Welfare Association representing owners occupying the apartments built during first-phase of complex's construction, embarked on a court battle that argued that the towers had been constructed without all requisite permissions and approvals, and that the towers were in violation of fire-safety norms.
The partially constructed Apex (103m tall) and Ceyane (97m tall) buildings occupied a footprint of over 2,600 sq m, and were situated a mere 9 m from the 12-storey Aster-2 Apartment Building.
Jet Demolition working in partnership with Edifice Engineering to carry out the fast-tracked preparation and implosion of the building, which took place on 28 August, 2022, and saw the evacuation of 5,000 residents from neighbouring homes. Jet Demolition and Edifice Engineering used a total of 9,642 holes charged with 3,516 kg of detonating cord and emulsion explosives to carry out the event.
Thompsons of Prudhoe, United Kingdom
PROJECT: Redcar Blast Furnace
CLIENT: STDC (Teesworks)
The Redcar Blast Furnace (RBF) at the former Redcar Steelworks site in the UK was commissioned in 1979 and could produce 10,000 tonnes of iron per day. Shut down in 2015, the 100-m-tall facility was contaminated by heavy fuel oil, light fuel oil, coke oven gas, asbestos containing materials and other pyrophoric content. Over the course of six months Thompsons of Prudhoe worked with the RBF Management Team to decontaminate and prepare the structure for explosive demolition. 
The age, complexity, limited retained information and scale of the RBF provided the team with extensive engineering challenges, which were overcome by detailed reverse engineering and intrusive structural investigations.
Thompsons were able to successfully bring down the Casting Houses, Dust Capture, Charge Conveyors and Blast Furnace all in a single controlled explosion under the eyes of The Regulator (Health and Safety Executive (HSE)), the Local Authorities, Local Police and Emergency Services.
The project is due to complete four weeks ahead of schedule, with 25,000 t of steel recovered and processed for onward recycling.
Tree Capital, Poland
PROJECT: Demolition of five cooling towers
CLIENT: Ze Pak SA
In 2021 Tree was awarded a contract for the complete demolition of the former Adamów coal power plant in Poland. The plant was built in 1960 and was shut down in 2019. It had five boilers, five 120 MW turbines and five cooling towers, each measuring 90 m tall. The works began in January 2022 and were divided into two separate tasks: demolition of the cooling towers and demolition of other facilities. The cooling towers were equipped with asbestos plates that amounted to over 4 ,200 t of material. The other three were equipped with plastic plates in a total amount of 380 t.
After a long planning and design process, and the safe removal of the asbestos and plastic plates, the cooling towers were demolished one by one using explosives, with the last tower coming down on 20th August 2022.
NEWSLETTER
Delivered directly to your inbox, Demolition & Recycling International Newsletter features the pick of the breaking news stories, product launches, show reports and more from KHL's world-class editorial team.
CONNECT WITH THE TEAM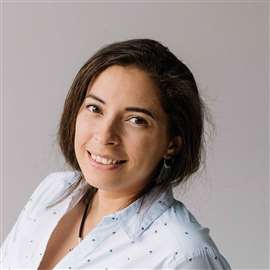 Leila Steed
Editor, Demolition & Recycling International
Tel: +44(0) 1892 786 261
E-mail: leila.steed@khl.com
CONNECT WITH SOCIAL MEDIA