When to use a high reach demolition excavator
In an interview with D&Ri, Jet Demolition's Kate Bester explains the advantages and disadvantages that having a high reach demolition excavator can bring to a project, and reveals how the company dismantled a fire-damaged structure.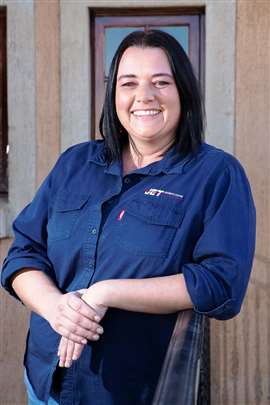 There are few machines in the demolition world as impressive as a high reach demolition excavator (HRDE). Although these giant machines come with their own distinct challenges, the benefits they can bring to contractor operations are numerous, as Kate Bester, Contracts Manager and South Africa-based Jet Demolition, explains:
"Most often, HRDE's are able to directly approach a structure or structural element, which might not be directly accessible by standard equipment.
"With that said, the HRDE will generally use smaller demolition tools, ensuring that the safe working limits of the machine are respected.
"Accordingly, conventional equipment may be able to work quicker, but HRDE is unparalleled in terms of safety."
Like all construction sector equipment of this calibre, the initial expenditure of funds is significant - and for some, prohibitive.
And in terms of project budgets, Kate says: "Whilst the working rates of the machines are slightly higher than other large demolition excavators, the significant cost impact relates to the transport of the machine.
"Conventional demolition equipment will often be moved from one site to the next in one load, whereas the HRDE may require three.
"With that being said, the safety benefits realised by the use of the HRDE far outweigh the financial impact."
The cost of running a large demolition excavator as part of a fleet can be further reduced by good planning.
Kate says: "Our engineering, safety and operational teams will oftentimes visit the project together, to assess the specific structure at hand, and consider potential methods and approaches to safely bring the structure to ground.
"Often, this means that three or four alternative methods are explored and risk assessed, before finally deciding on the most appropriate method to be applied.
"Most often the final method selected for a specific project or structure is a combination of different approaches, suited and tailored to the task at hand."
So, what high reach machines does Jet have in its arsenal?
"Our current HRDE is a Hitachi 35m Excavator with Kocurek Conversion, offering five working configurations," says Kate.
"This machine allows us to be able to work with tools of 3-16 tonne mass and working heights up to 35m pin height.
"With consideration of the structures most commonly encountered within the Heavy Industrial industry in South Africa, this machine has served us exceptionally well."
So much so in fact, that Jet is currently in the process of expanding its high reach capabilities so that it can tackle even taller structures using direct methods.

Deploying a high reach excavator in an emergency
But high reach capabilities aside, the selective abilities of such machines are another a key reason for their use, particularly when called upon in an emergency response.
"We recently were engaged by a large industrial client who had suffered a loss of the uppermost floor of their crushing and screening structure, as a result of a transformer fire.
"The structure was within an extremely confined brownfields environment, with the damaged sections of the structure approximately 18m above local slab level," says Kate.
"In this instance, the client's emergency personnel were able to contain the blaze to the affected floor, which meant that the remaining structure and infrastructure could be readily operational, once the damage had been mitigated."
While the specific details of this project are confidential, Kate was able to share that once the most appropriate method of carrying out the works had been decided on, Jet actually mobilised very few machines to the site.
Alongside the HDRE, "We deployed rigging and lifting activities, as well as selected hot-works to the structure, supplementing the cold-cutting approach by the HRDE," she says.
"In addition, we had deployed smaller demolition excavators to section and load out the removed infrastructure at ground level, supplemented by telescopic handlers and skidsteer loaders."
Commenting on the tasks carried out on the site once the equipment had arrived, Kate says: "Our highly skilled HRDE operator managed to manoeuvre the machine between live services and conveyors to reach the damaged section of the structure.
"We were then able to use a combination of specialist tools fitted to the HRDE to selectively remove the damaged infrastructure, without further impacting on the remaining structure."
Due to this being an emergency response project in an extremely challenging environment, safety was Jet's primary concern.
"This project called for extremely precise work, as both the machine and the structure were surrounded by live services and infrastructure," says Kate. "In addition, the project was obviously time sensitive, and required swift resolution.
"Due to the confined nature of the working area, we heavily relied on support from spotters throughout the structure – some areas were not fully visibly to the operator, and needed guidance from team members via radios to ensure that the boom and attachment could be positioned safely, and without risk."

Demolition excavator operator: Training Vs Experience
Indeed, a vital component of keeping onsite workers safe is, of course, the skill of the machine operator.
Handling such large and specialised pieces of equipment is not something that can be done without having first acquired a great deal of experience, as Kate herself agrees.
"As is common in the demolition industry, in particular regard to Heavy Industrial demolition works, experience trumps training," she says.
"Our HRDE operators are long-term, full-time employees, and have been with us for over 15 years.
"These operators are highly skilled, having developed and honed their skills over many successful projects," Kate says.
"We actively pursue hands-on mentorship and training, in particular regard to High Reach Operations, ensuring that operators are at the ready, when required."
While emergency situations needing a high reach machine are not massively common, "there are occasions in which the HRDE is required and not initially planned for, but these are typically as a result of change of environment," says Kate.
She adds: "In South Africa, many clients struggle with criminal site ingress, resulting in structures that are stripped, or partially stripped, in a matter of hours.
"This stripping may result in a weakened structure, requiring an alternative approach to that originally planned.
"Although these instances are few and far between, having the HRDE in our fleet ensures that we are able to suitably respond to the task at hand, in the interest of safety."
For its more run-of-the-mill activities, Kate says: "We will always try to supplement activities of the HRDE by conventional demolition equipment, in order to best maximise production and safety on the site.
"As a result, our HRDE is typically reserved to reduce the overall height of structures to within direct reach of conventional equipment, and then moved to another structure or site thereafter."
"Our HRDE, it's booms and attachments are typically transported on dedicated trucks, and thus doesn't impact on the logistics of the rest of our equipment."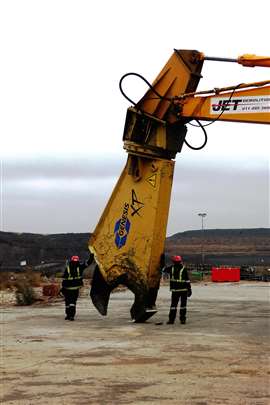 Cost of transporting large construction equipment
The cost of transporting a HRDE is another consideration.
"Most commonly, the transport cost of HRDE's are prohibitive on smaller projects, which require a very small amount of HRDE intervention or application," says Kate.
"In these projects, we would explore alternative methods to reduce the height of the structure under consideration.
"We have had instances where the HRDE would have been suitable for a specific task or structure, but wasn't appropriate due to the environment in which we needed to work.
"For instance, it is not uncommon for larger structures to be in an area or environment where sinkholes may be present.
"Although the HRDE would be able to approach the structure directly, in this case, we would rather elect for smaller, remote controlled machines, ensuring that our operators were not at risk," Kate concludes.
Needless to say, Jet Demolition's safety-first approach to when and where it utilises its HRDE, is the same approach that should be taken by any contractor (or rental company) when choosing what equipment to deploy to a project. 
With considerations not limited to whether or not the machine will improve project site safety in terms of the works that need to be done, but also encompassing the safety of the team when transporting the machine, as well as during its assembly/disassembly, and even when performing any onsite maintenance that may be required.
NEWSLETTER
Delivered directly to your inbox, Demolition & Recycling International Newsletter features the pick of the breaking news stories, product launches, show reports and more from KHL's world-class editorial team.
CONNECT WITH THE TEAM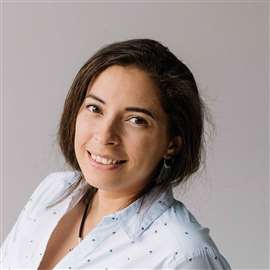 Leila Steed
Editor, Demolition & Recycling International
Tel: +44(0) 1892 786 261
E-mail: leila.steed@khl.com
CONNECT WITH SOCIAL MEDIA