Product launches continue despite lack of in-person live events
Despite trade show cancellations, new product launch activity in demolition and recycling has continued, as this feature from the March-April issue of Demolition & Recycling International shows.
Caterpillar
The Next Generation Cat 395 excavator, launched in Europe in January, is said to offer contractors up to 10% more production, twice as much structural durability, and up to 20% less maintenance costs than the machine it replaces, the 390F.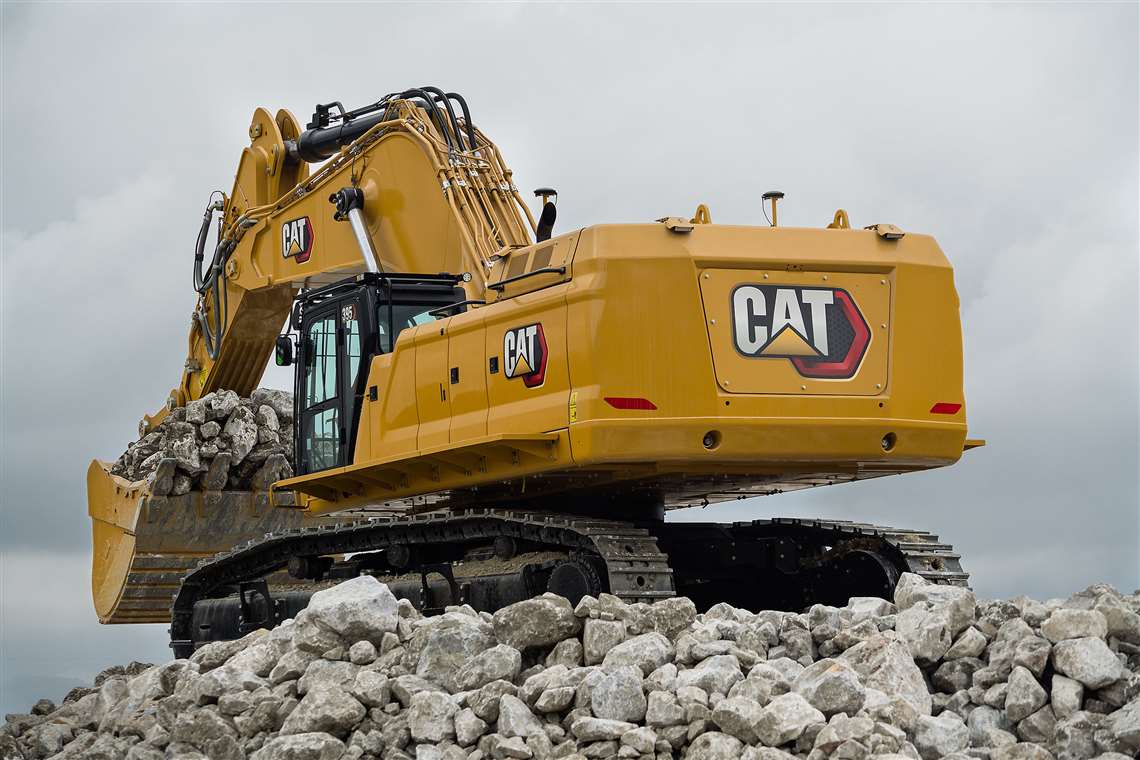 "We increased swing torque and stick force by 10%," said Brian Abbott, worldwide product manager for Caterpillar large excavators.
"These increases enable contractors to use larger buckets for much greater productivity."
Three modes of operation are available: Power, Smart, and ECO. Power mode is always maximum power; ECO mode lowers engine speed and cycle times while maintaining breakout force. Smart mode automatically matches engine and hydraulic power to the actual digging conditions – all to reduce fuel consumption and optimise performance.
The 395 offers a choice between a Deluxe and Premium cab.
Performance-enhancing features like the front-facing control panel, keyless pushbutton start, and large touchscreen monitor with jog dial keys come as standard.
Also new from Cat is the 374 excavator, which replaces the 374F and is aimed at customers in North America, Japan, South Korea, Australia and New Zealand.
Edge Innovate
Northern Ireland-based Edge Innovate has revealed the latest product offering from its recycling product range.
The Edge SM186 wheeled mounted screener is designed for the most difficult and demanding of applications including recycling, soils, aggregates, compost and demolition waste.
With increased throughput, high efficiency and quality end products; the mobile screen incorporates a robust 5.4 x 1.75 m (18 x 6 ft) two-deck screen with interchangeable flip flow and conventional scalper bottom decks. This flexibility combined with numerous screen media options and configurations allows the SM186 to process a range of.
Design features include a low-level feed hopper designed to accept loads from all three sides without the need of construction ramps, two- or three-way splitting configuration, hydraulic folding discharge conveyors to facilitate the quick transition from operation to transport and a fully integrated power unit with large service access. A user-friendly control system with sequential start/stop functionality provides operational performance and unit safety. Fitted with a tri-axle bogie with an ultra-underslung suspension complete with fifth wheel hook-up and air brakes, the SM186 is described as exceptionally easy to transport between sites with redeployment taking a few minutes.
Operators can choose from a range of different screen boxes.
JCB
JCB has launched a series of new features in its LiveLink telematics portal to increase efficient use of machines.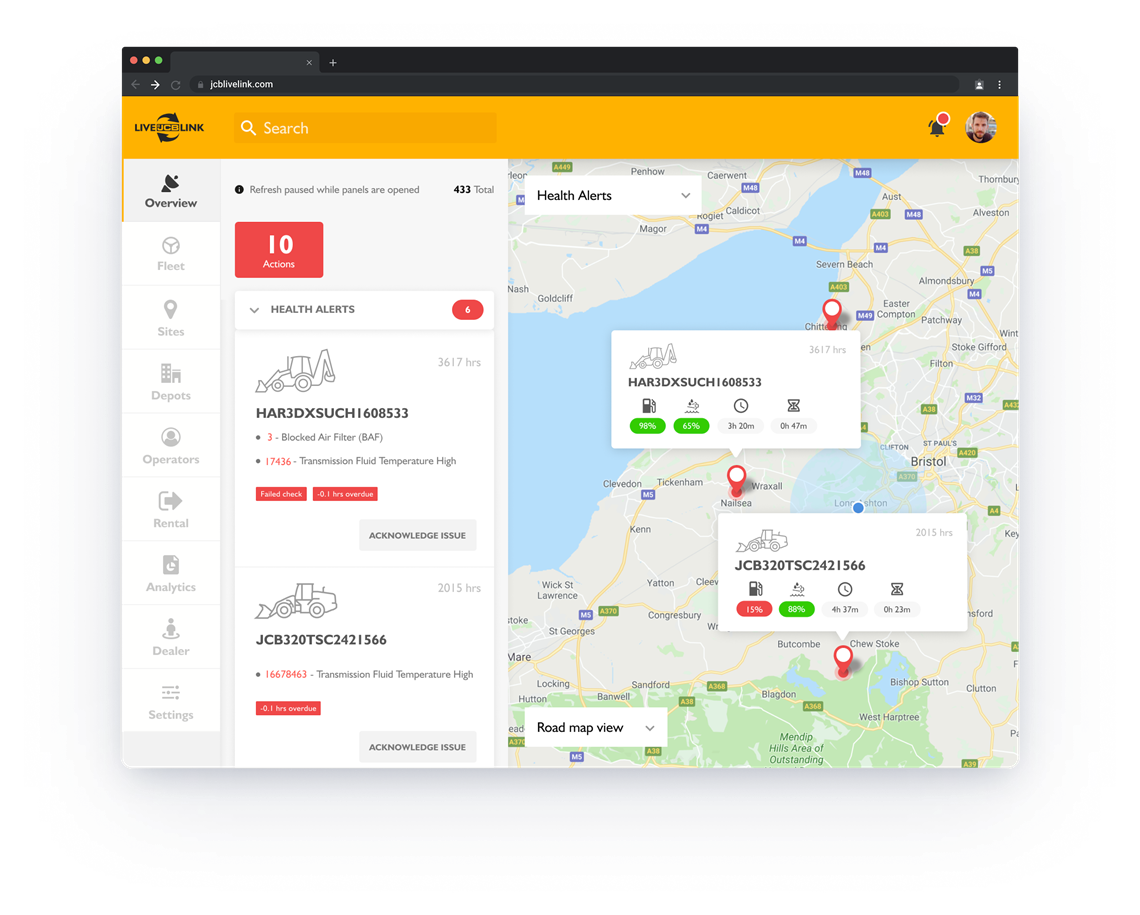 Launched in 2011 and now with over 300,000 machines monitored by the system, JCB LiveLink gives machine operators and fleet managers easy access to all data through an online portal and mobile app.
Actionable machine health alerts increase uptime by notifying users of potential machine problems before they cause downtime and enable instant action from the portal. This ensures machines are fully operational, safe and secure without costly downtime.
The new LiveLink features a dashboard view which gives constant access to monitoring data and reporting on machine usage and performance, while the platform can also store important documentation such as compliance certificates and safety inspections – ensuring all information relating to the fleet is instantly accessible. Through the optional LiveLink Enterprise feature, information can be automatically extracted from existing rental or fleet management systems to reduce manual data entry and administration.
Kinshofer
Kinshofer has added the TR07NOX tiltrotator for excavators from 4 to 7 t operating weight to its portfolio.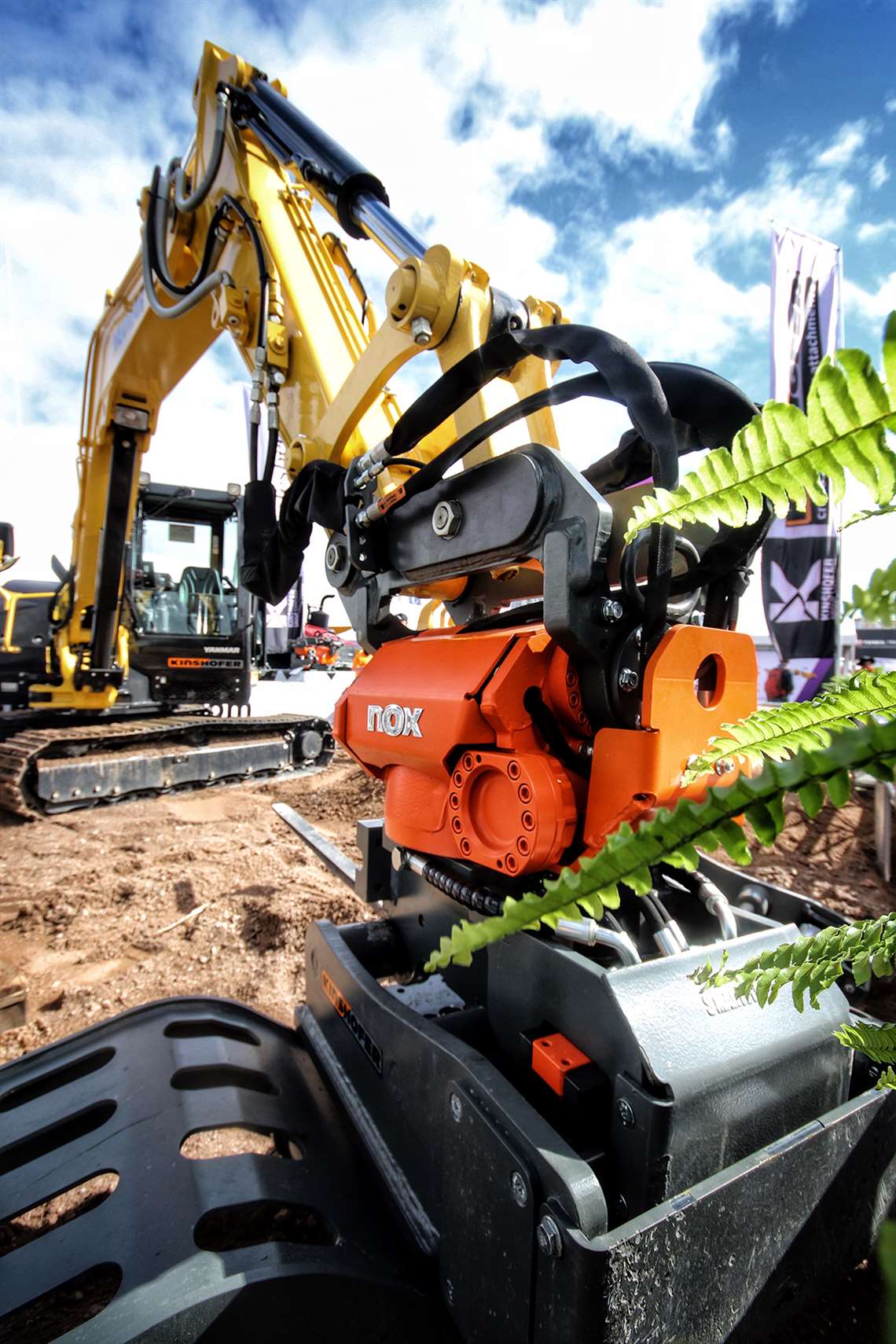 The company says this new size provides the same features as the larger versions – no hydraulic cylinders, no protruding parts, low maintenance, high and constant tilt force, low height and 360° rotation.
In combination with the NOX prop smooth proportional control, it is said to be easy and comfortable to operate, especially when repositioning space for the excavator is limited, or the operator must work around or between existing lines and pipes.
Kinshofer also offers a range of attachments specific to the NOX tiltrotator to make a perfect match, including multi-purpose grabs: demolition and sorting grabs; pallet forks, a levelling bar, bucket sets and high-flow attachments.
Also featuring is the Kinshofer SmartFlow. The lower valve block, connected to the attachment's hydraulics, is mounted to the quick coupler on top of the attachment, the upper valve block is a component of the NOX lower quick coupler. When picking up a hydraulic grab, for instance, the hydraulics will connect automatically without the need of manual connections, saving time and increasing work security.
Kohler
Engine manufacturer Kohler has launched a new extended life oil and filters, which can trip a machine's oil change interval from 100 to 300 hours when used together.
Designed for use with its gas engines, the US-based company's Kohler PRO 10W-50 oil is a synthetic oil that is said to offer reduced oil consumption, when compared to conventional engine oils.
The extended life oil is shear-stable and incorporates a high-film strength and a more durable fluid film than standard oils, for extended wear protection.
According to the manufacturer, the product is suitable for use in all seasons and offers extended protection against corrosion for when machinery is stored for long periods of time.
Alongside the PRO 10W-50 oil, Kohler's new PRO Extended Life Oil Filters comes in two sizes and include 10 micron fiberglass media with a wire backing for extra capacity.
Tom Vallo, channel manager for service parts at Kohler, said, "By eliminating two of every three oil changes, equipment operators can reduce the total cost of annual oil changes by up to 50% while increasing equipment uptime and productivity."
The new oil and filter products are included in Kohler's three PRO 300 Hour Oil Change Kits, which are now available for the servicing of most Kohler gas engines.
Komatsu
The new Komatsu PC88MR-11 midi excavator builds on the PC88MR-10. According to Komatsu, the PC88MR-11's new features deliver a significant boost to productivity, reduced fuel consumption and faster work equipment speed. It also includes the factory-fitted Lehnhoff Powertilt.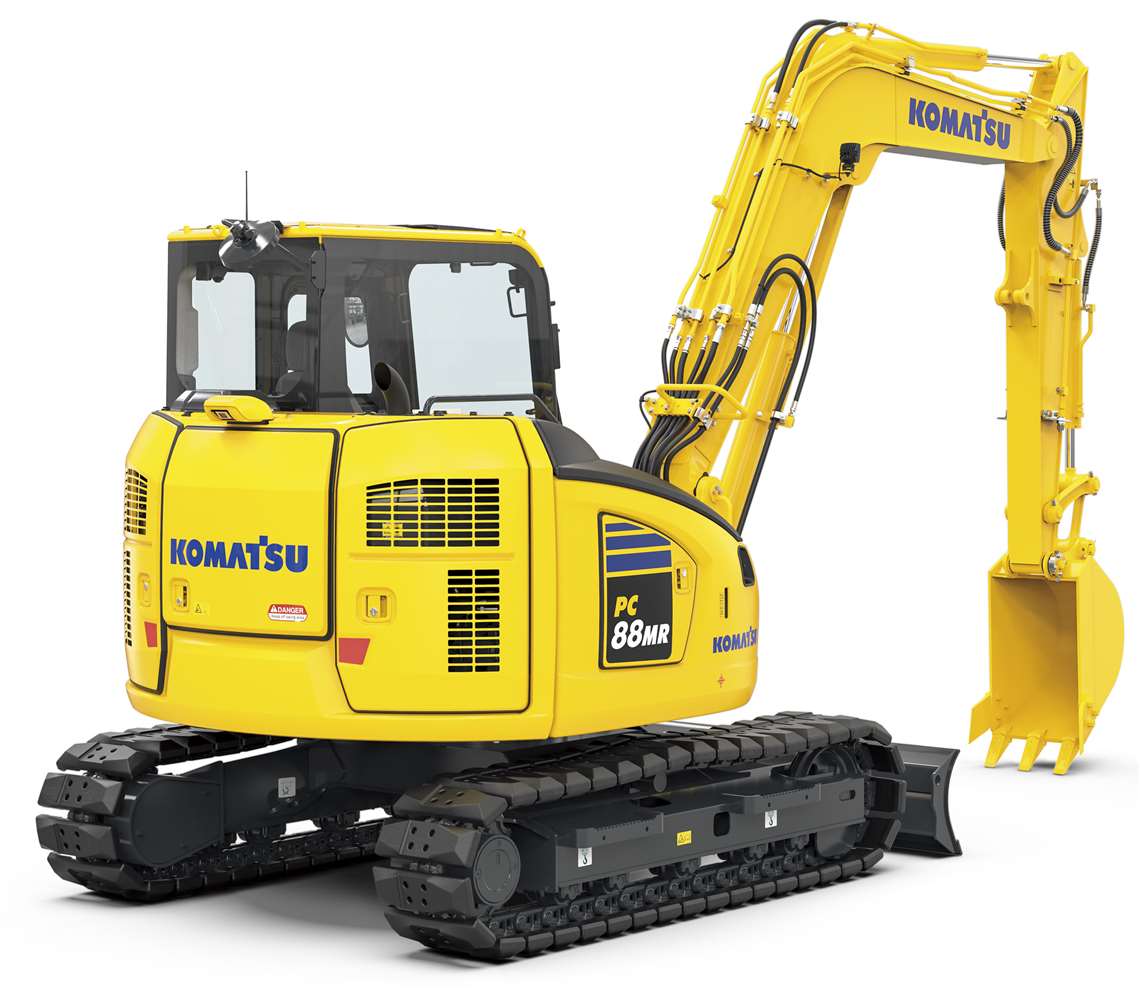 Environmental concerns are growing, and urban areas are becoming increasingly sensitive to emissions.
The PC88MR-11 features an EU Stage V engine (50.7 kW or 68 hp) while a tight tail swing lets the operator concentrate on the work at hand, even in confined areas.
The external design is also improved. The machine is described as offering operator comfort, smart safety initiatives, intuitive ergonomics, huge advances in performance and controllability, easy serviceability, a Komatsu aftertreatment system, and the highest levels of standard specifications in the industry.
Other improvements include a redesigned blade for better dozing, the repositioning of the low/high gear switch for better ergonomics, or an automatic change-over valve for higher comfort when changing attachments.
Liebherr
German manufacturer Liebherr has unveiled two updated versions of its XPower wheeled loaders – the L 550 XPower and the L 556 XPower.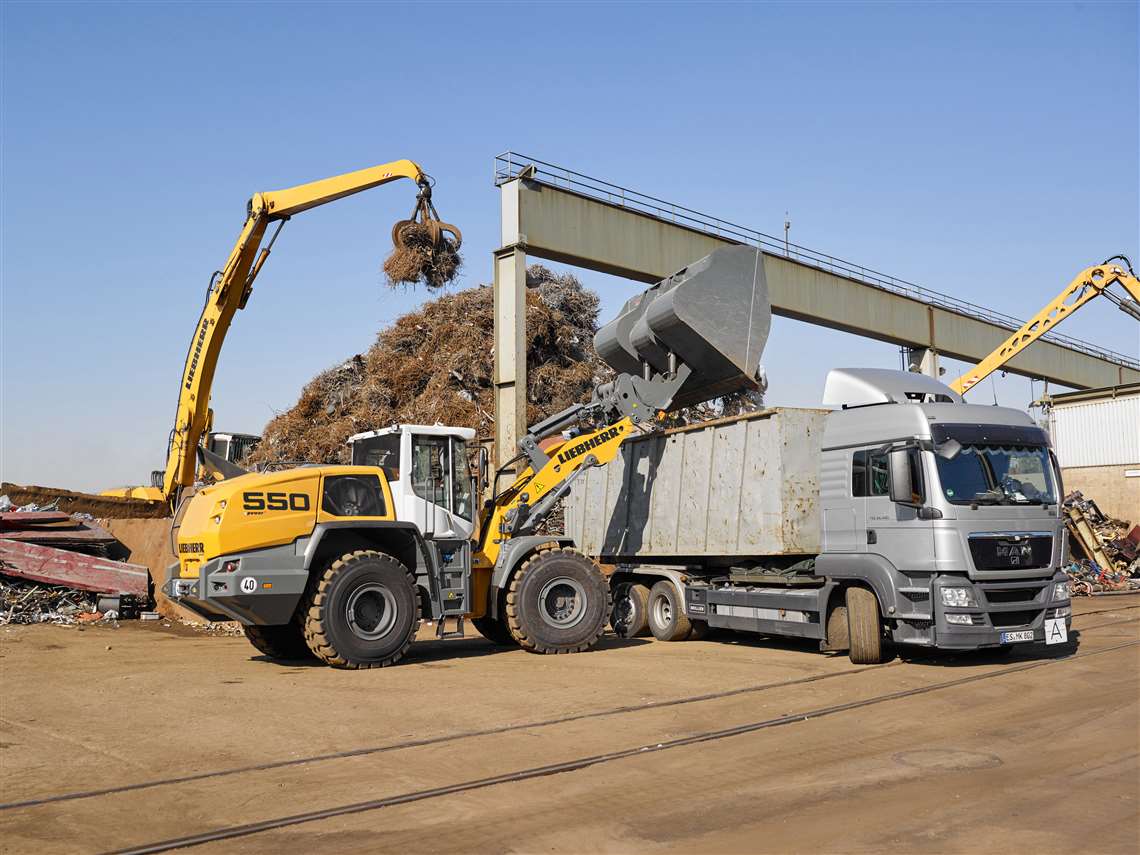 The company said several changes have been made to the machines, in terms of performance optimisation, power and durability.
Both machines are equipped with Liebherr's power-split travel drive, which has had its power boosted by increased engine power, potentially leading to lower fuel consumption when accelerating or penetrating material.
The company is offering four lift-arm versions of the new loaders, with Z-bar kinematics and industrial kinematics both having standard and high-lift configurations.
Whichever version customers choose, Liebherr says the arms have been overhauled, with the steel construction reinforced.
This overhauling has increased the tip load of the machines, allowing for larger buckets. The fully automatic Likufix quick coupler system is also available on the new models, so operators can simply and safely switch mechanical and hydraulic attachments and tools from inside the cab.
Optional extras on the new loaders include assistance systems such as active personnel detection at the rear and a new braking assistant, designed to increase safety.
Scheurle
Specialist vehicle manufacturer Scheuerle has updated its UltralightCombi series of modular platform vehicles, making them stronger and more lightweight.
The new generation U10, U11 and U12 models, which are available in two, three, four, five and six axle modules, are said to offer lower operating costs, an increased payload capacity and can also be combined with the company's existing InterCombi and EuroCombi series for added functionality.
Equipped with an additional two axles lines that enable combinations of 5+7, the U10, U11 and U12 models can transport of higher payloads than Scheuerle's previous versions, which provided a 4+6 combination comprised of four pendulum axles, a deck bridge and one rear bogie with six axle lines.
Tabe Hammers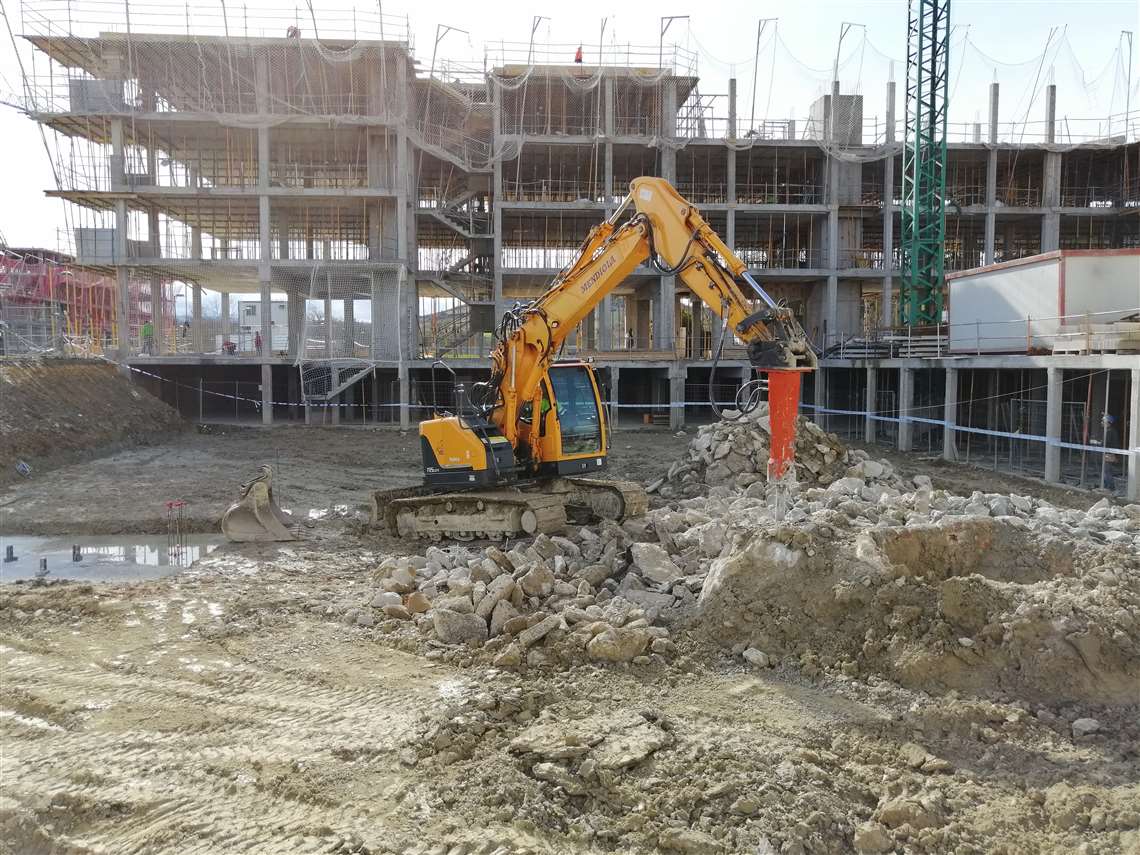 This year Tabe is launching two new models, the MT 195 and MT 800. The MT 195 (200 kg/440 lb) for machines between 3 and 5 t and the MT 800 (760 kg/1,675 lb) for machines from 11 to 14 t, all of them following the monoblock design that characterises Tabe.
These launches offer greater impact energy and greater efficiency with lower consumption, and they also offer the possibility of installing a dust protector. With the MT 800 Tabe can expand the range of monoblock hammers, one-piece body, being able to install monoblock hammers with automatic greasing in medium excavators.
Terex
The Terex WJ3042 is a wheeled jaw crusher plant. Incorporating the Terex JW42 jaw crusher and a heavy duty vibrating grizzly feeder, the company says it gives optimum production in a range of applications. Plant installation is assisted with hydraulic legs. Its compact size, quick set up times, ease of transport and simple maintenance make the Terex WJ3042 ideal for quarrying, mining, demolition and recycling applications.
The Terex WC1150S cone screen plant is a medium-sized wheeled crushing-screening system. At the heart of the plant is the 225 kW (300 HP) Terex TC1150 cone crusher with a modern automated control system. Its crushing action provides excellent capacity, high reduction and good product cubicity to produce high-quality aggregate and sub-base materials. The large onboard 1.82 x 6.1 m (6 x 20 ft) three-deck screen allows for sizing product from a single plant. Plants come with hydraulics to aid installation.
The WJ3042 and WC1150S are available as standalone plants or as part of a multi-plant system and all plants and conveyors are designed to fit in standard containers for easy transport. Once on site, each assembled plant can be transported in a one-piece tow.
Volvo Construction Equipment
Volvo Construction Equipment (Volvo CE) has launched the 35 t EC350E excavator, with the OEM saying that it will bridge the performance profile of the company's existing 30 t EC300E and 38 t EC380E excavators.
The excavator will be available in Europe's regulated markets.
The EC350E is expected to be used for general construction duties. With a total height of under 4 m (13 ft) when loaded on a trailer, it can be transported without dismantling.
Operators can select several functions depending on the task at hand and their preferences, including boom/swing and boom/travel priority, enabling one function to take the lead over another. The boom-down speed can also be adjusted, giving added control for tasks that require extra precision.
The excavator comes with boom-and-arm bounce reduction technology to lessen machine shocks. The Comfort Drive Control option helps reduce fatigue by enabling operators to steer the machine using the joystick rollers instead of the pedals. There are also customisable settings that include a "long push" functionality on the joystick, allowing operators to set an additional shortcut function.
The D8M Volvo engine features a power rating of 1,600 rpm while delivering high torque at low rpm and comes fitted with auto-idle and shutdown features to help reduce unnecessary fuel use.
Volvo Penta
Volvo Penta is launching its Stage V/Tier 4F certified D16 off-road engine, the company's most powerful versatile engine to date and designed to meet the needs of customers working in a range of demanding environments including construction.
The D16 is based on technologies that have undergone millions of hours of testing and real-world use.
As a result, says Volvo Penta, the engine's performance delivery, response and combustion help customers reduce their fuel consumption by up to 10% compared to the previous model.
As well as its low fuel consumption, the D16's reliable Exhaust Aftertreatment System (EATS) has been designed to use selective catalytic reduction technology only, removing the need for exhaust gas recirculation (EGR) and a diesel particulate filter (DPF).
The optimised EATS design is said to ensure high uptime and low total cost of ownership.
Wirtgen
The KMA 240(i) mobile cold recycling mixing plant is said to be capable of processing 240 t of mix from a variety of construction materials per hour in an environmentally friendly manner. With this solution, Wirtgen says it is making sure that recycled construction materials are returned to the road construction cycle in the form of high-quality mix.
The KMA 240(i) cold recycling mixing plant produces mix/cold mix that can be paved immediately and is ideally suited to producing different types of bound base layers. In addition to cement-treated base layers (CTB) and roller-compacted concrete (RCC), the machine can also be used to produce bituminous bound base layers (with emulsion or foamed bitumen).
NEWSLETTER
Delivered directly to your inbox, Demolition & Recycling International Newsletter features the pick of the breaking news stories, product launches, show reports and more from KHL's world-class editorial team.
CONNECT WITH THE TEAM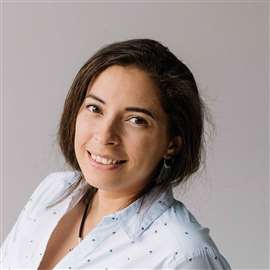 Leila Steed
Editor, Demolition & Recycling International
Tel: +44(0) 1892 786 261
E-mail: leila.steed@khl.com
CONNECT WITH SOCIAL MEDIA