NDA 2021 – Duration no barrier to determination
The 2021 National Demolition Association (NDA) annual industry gathering took place on 4 March. For these Covid-affected times it was rebadged as a Virtual Industry Update and Awards Celebration, reflecting the lack of opportunity to reflect on the most dramatic year in the NDA's history in front of a live audience.
Instead, delegates swapped the planned venue of New Orleans for their homes and offices, speakers reverted to video conferencing and pre-recorded presentations, companies and individuals honoured with the association's awards and scholarships had no choice but to celebrate their successes quietly and from afar.
And 2021 will go down as the year when one presidential term ended and another began with neither person able to meet the other on a podium for the symbolic handover to welcome the new office holder to the role.
Outgoing president Chris Godek opens proceedings 
All the above were something that outgoing president Chris Godek was aware of when he opened proceedings at this Volvo Construction Equipment-sponsored event.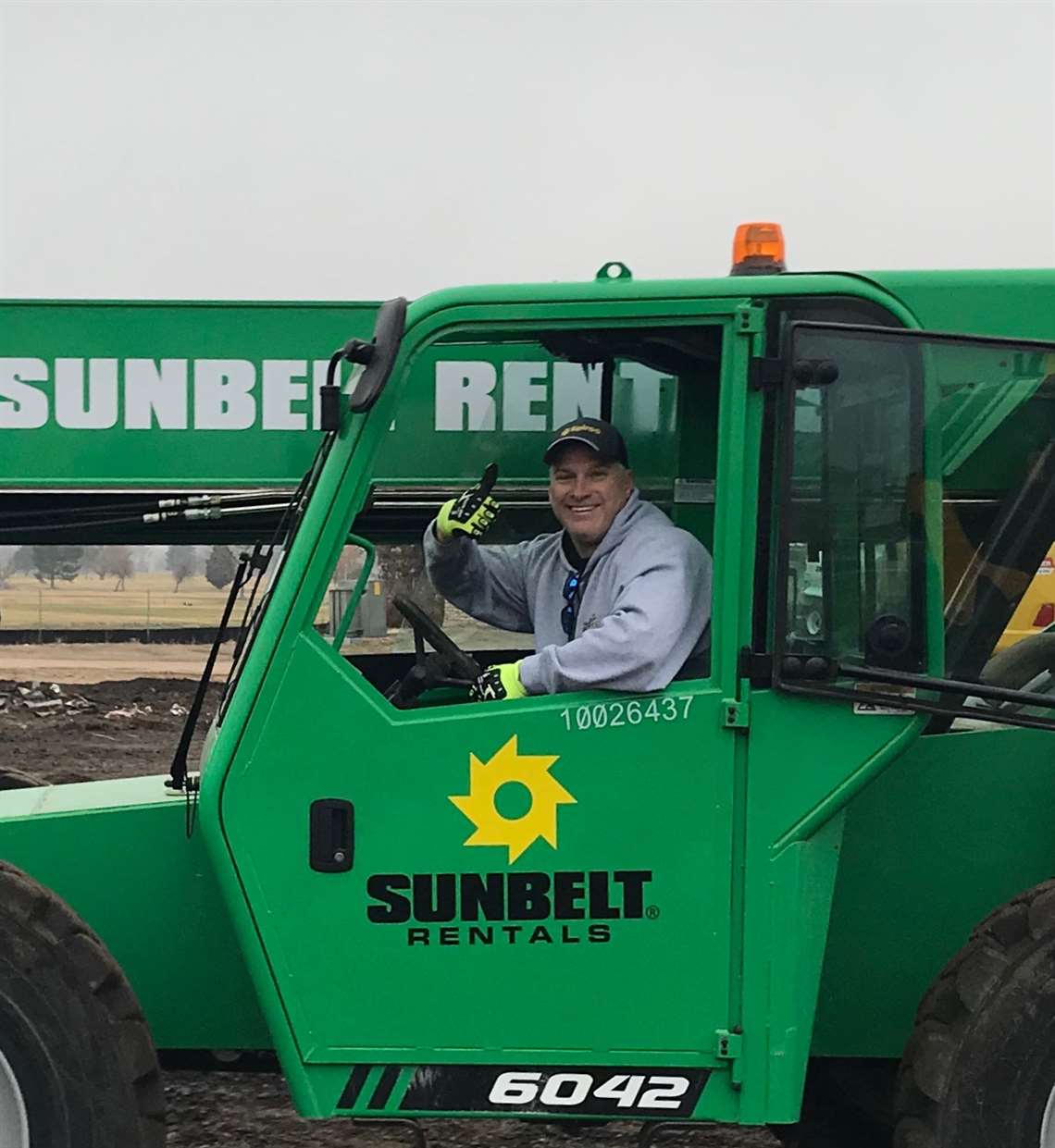 "I'm saddened that we are not together in New Orleans, but I am happy that we are together for the awards ceremony. I feel this was the best decision to make to protect the health and safety of all our attendees, exhibitors, vendors, members and the community at large.
"As they say in show business, the show must go on."
Chris outlined that during 2020 the NDA's government affairs committee, headed by Dennis McGarel of Brandenburg Industrial Service Company, sent over 20 letters to the Trump administration and federal agencies on behalf of the demolition industry to achieve essential status during the pandemic, as well as addressing subjects such as tax incentives and payment protection loans.
A grass roots portal for NDA members
"We at the NDA are always proud to advocate on behalf of our members and that is just what we did here," said Chris.
"We opened a grass roots portal on the website allowing our members to comment directly on issues regarding the industry.
"As the pandemic evolved and progressed throughout the year, we took it on ourselves to make sure our members were informed of the issues and the updates of what was happening with Covid. In the beginning, there were a lot of rule changes, a lot of speculation, and a lot of guidelines coming out.
"I had a conversation with executive board and one thing we felt was very important was for the NDA to become a resource for information. The biggest goal was to make sure that the information we sent out was succinct and spot-on. We didn't want to overload everybody, but we wanted to make sure it was getting out there."
Key alliance with OSHA
Chris also mentioned a key alliance that the NDA has formed with OSHA (the Occupational Safety and Health Administration) in the past 12 months, which is due to be finalised in April.
"What this means is this will allow us to have greater dialogue and collaboration with OSHA, a stronger rapport with OSHA inspectors and regional and area officers to collaborate on demolition best work practices and safety.
"As well as developing materials and creating effective training aids that align with the current regulations and proposed regulations. I think the easiest way to say this is once again that we will have a seat at the table and we will be able to educate inspectors but more importantly we can help keep others safe. This is one of the greatest things that we can do right now and best demolition practice is being reviewed annually with the group that tells us if we are safe or not or has oversight on us is an amazing thing.
NDA builds strategic plan
"Finally, 2020 saw the collaboration and development of our brand new strategic plan for the NDA. This will guide the incoming president and executive board for the next two years. It places a special focus on ensuring safety in the workplace as well as apprenticeship training, which in turn will help create a stronger smarter safer workforce for our industry. We look forward to putting this plan into action early this year, I can't wait to see the things we get done.
"This will probably be the last thing I say to you as president of the NDA so if I can say one thing it will be the message that I have said before. We have to take care of each other. Sometimes we see a gift and we do not recognise it for a gift, but it really is there. So take care, be safe, see you soon."
'Best in class' demolition contractors
New president, Scott Homrich of the Homrich Wrecking Company, also picked up on the theme of how the NDA had adapted during the pandemic under Chris Godek's leadership.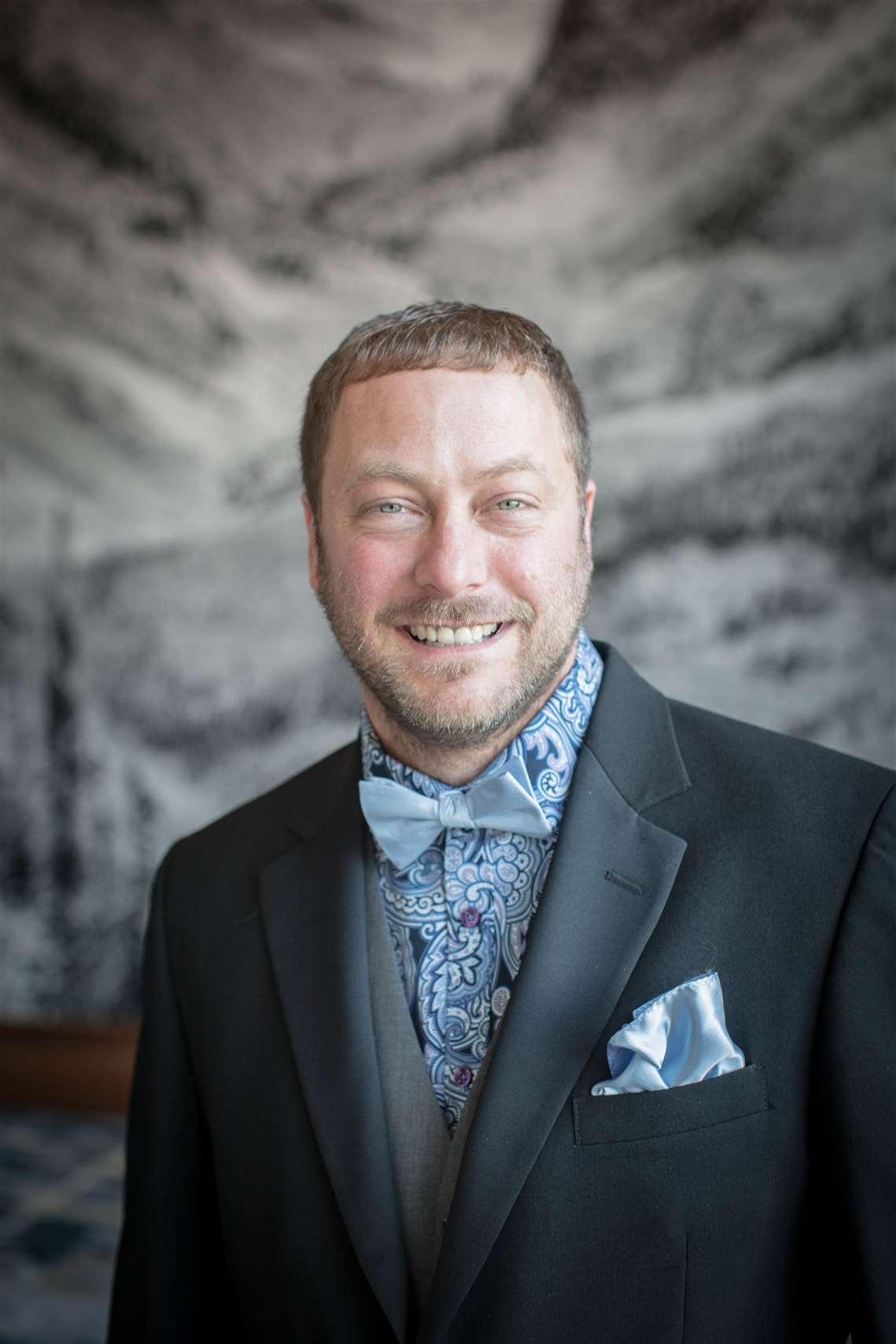 "We all know this past year was one of the craziest times any of us have experienced.
"With that, you did what best in class demolition contractors do. You adapted and found a way to keep the association moving forward. You can rest assured that I will be working to make sure that the association continues making way.
"It doesn't seem that long ago when I was attending the board meetings as a young boy with my dad, when my dad was president of this great association. In fact, with me now being president, it makes my father and I the first father and son to become presidents in our association's history. It is truly a great honour.
"Before I was elected to the executive board, I was chairman of the education committee. As the chair we were able to implement the first course in our Foundations of Demolition training series. We now have four courses that we have built from the ground up with more being worked on by the education committee.
"Even in the year of Covid, the education committee converted the in-person estimating and risk management courses into virtual courses to keep striding towards our goals in tough times.
Still work to do in safety and education
"Safety and education are two of our core values. We have come a long way in building both these areas but there is still plenty of work to do. We have now taken the next step in our long-term strategic plan and began creating a certification board that will begin to lay the groundwork to produce a full programme including exams.
"The strategic goal of the certification programme is to be the gold standard source for personal certification, standardising best practices, education and information across the industry. Just this past January, in conjunction with our leadership forum, we completed another round of strategic planning to help focus in on the goals and key performance indicators that the committees will be working towards in the coming years.
"I was part of our first strategic planning meeting many years ago and this forward-thinking session allowed the board to look into the future and set short term goals to make sure the committees are focused on tasks that are in line with our mission."
Ken Simonson, keynote speaker
A feature of live NDA events in past years has been the keynote speaker, and this was maintained, in a virtual sense, for 2021.
Several previous speakers have been from outside the industry, often presenting on subjects of significant motivational value and inspiration for the assembled demolition-based audience.
This year, perhaps inevitably, the focus was financial, with an appearance by Ken Simonson, chief economist, Associated General Contractors of America (AGC).
Ken explained that the AGC has over 27,000 members in a network of 88 chapters. Between them they perform every kind of construction apart from building single family homes.
Demolition loses a million employees in two months
One headline figure from Ken's presentation was that Bureau of Labour statistics figures showed that the US construction industry lost 15% of its employees, or 1.1 million people, in just two months between February and April 2020. For context, this was half as many as the entire five-year period between 2006 and 2011, though the industry has rebounded from May onwards.
A survey into the national outlook, released at the start of January this year, said that three-quarters of respondents had seen a project postponed or cancelled. By contrast, only 25% had won an additional project or an addition to an existing project.
"The industry regrouped very quickly," said Ken.
"By May, thanks in part to the ending of stop work orders issued by either owners or governors and mayors, but also to the quick adoption of paycheck protection programme loans, contractors were able to recall workers who had been furloughed and construction employment bounced back strongly.
"But after that, things started to go in two different directions. What I have called residential construction consists of home builders and general building contractors specialising in multi-family work as wells as the specialty trade contractors who are doing both new additions and renovations. And all those aspects of the residential market have really taken off and are continuing to grow strongly.
"So by December, residential construction employment had actually got back to its pre-pandemic peak in February of 2020. In contrast, non-residential construction employment stalled and in the last half of the year just moved up fitfully."
Long lag on public works projects
While total construction in the final 10 months of 2020, compiled from the Census Bureau Value Put in Place figures, was up by what Ken called "a hefty" 6%, there were several variations within that outcome.
For instance, private residential construction increased by 21%, but non-residential fell by 10%. Public construction, said Ken, though up by 3% was reflecting a long lag on public works projects that would see fewer projects awarded.
In the 12 months starting from January 2020, power construction fell sharply, highway and street construction fluctuated, while building for education facilities showed a 7% increase at primary and secondary school level while but down by twice as much for higher education.
Ken added that bid prices during this time had been flat since April: "Contractors are not raising their bids but are having to absorb tremendous cost increases for materials and services, which are going up by more than 1% per month.
"We have seen record prices set for many kinds of lumber and steel products. I think we are going to continue to see this bind on contractors being hit with more material price increases, with cancelled or delayed jobs intensifying competition."
Results of AGC member survey
In a survey of AGC members that drew 1,329 responses, two-thirds said that projects have taken longer than anticipated, despite a "jobs rebound" of more than 850,000 since April.
In addition, more than half said costs were higher than anticipated, but – in line with Ken's earlier comment – intensified competition meant only one in three had increases bid or contract prices.
One surprising finding however concerned staffing in the demolition companies of the future.
"Contractors are always optimists," said Ken.
"We have been asking for 10 years what their expectations were for their head count in the coming year. This time, on net, one-third said they expected to increase headcount at their own firm, only a quarter said they expected to decrease.
"But that is far less positive than past years when typically three-quarters of the firms would say we are going to add employees and only a handful said we expect to shrink.
"With so many people unemployed you might think it would be easier to find workers but only one out of five firms said it was easy or they expected it to be easier and nearly half said it's hard to hire or it's getting harder, and I think that reflects the mismatch between people who have been laid off and the skills and locations where jobs are needed, but also the fact that many people who are out of work can't come back;.
"They either have Covid or are taking care of family members who have it, or family members who aren't able to go to school or to day care. Or they are afraid of being exposed to Covid on the job site and may not have had the chance to get vaccinated, particularly since most of those workers would be under 65. Even when economy is back to full growth mode, construction is going to lag.
"Eventually we will get past this and the US economy is still fundamentally strong, but there have been some changes that I think are permanent.
Shifting to e-commerce
"Population growth has slowed down greatly in the last decade and that means slower growth in demand for many kinds of construction, certainly for housing but also for related infrastructure, local retail and slower growth in revenue for the state and local agencies. The shift for retail to e-commerce that started before the pandemic has certainly intensified and that shift from retail structures to retail and distribution centres will continue as we get more autonomous vehicles delivering to them and to end customers, maybe more drones, and inside the building, much more automation will allow structures to go much higher but on a smaller footprint."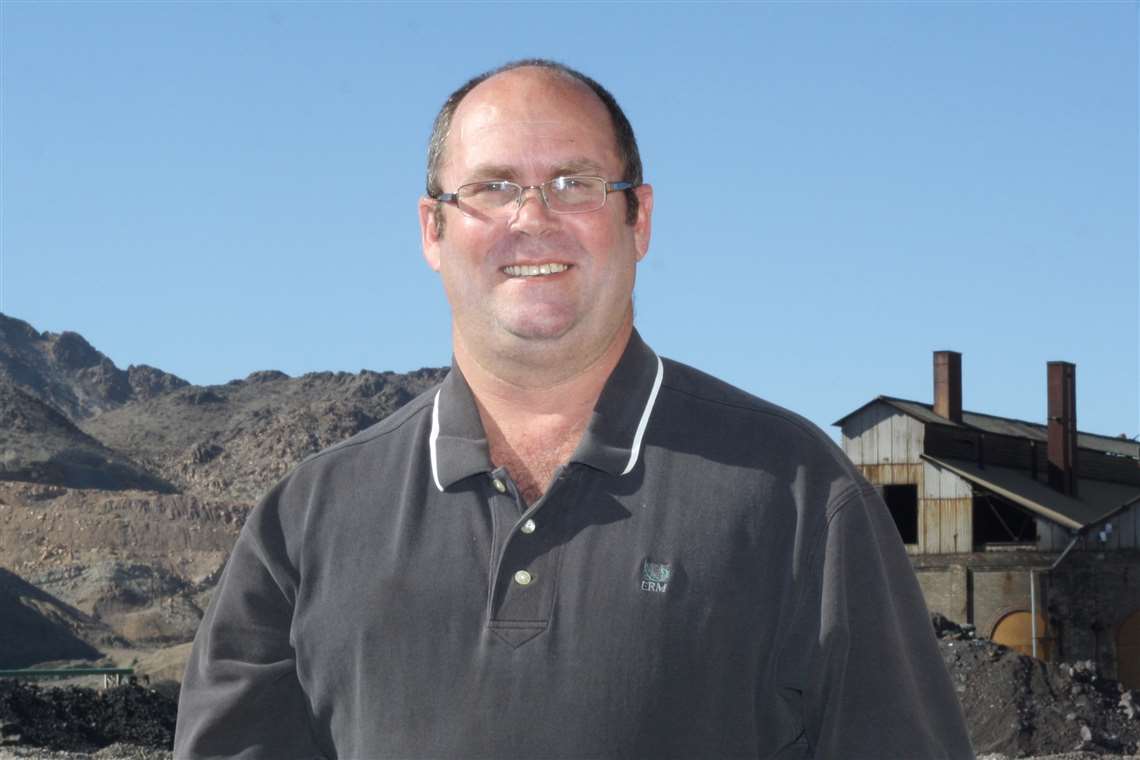 The remaining time of the virtual event was devoted to scholarships, given to a range of young people towards their studies, and awards from the association to companies and individuals from the demolition sector.
For the past two years, the awards programme has included the Michael Casbon Safety Award, named after a major influence in the NDA's Foundations of Demolition Management training series, who posthumously received the Hall of Fame award in 2019.
As in previous years, the award was divided into three categories, based on the number of man hours involved. This year, four companies were recognised – Cherry Companies for up to 175,000 man hours per year; Ferma Corporation for 175,000 to 500,000, and both O'Rourke Wrecking and Winter Construction/Winter Environmental in the over 500,000 hours category.
Excellence in Demolition awards
The Excellence in Demolition awards, described as the NDA's most prestigious, recognise demolition for significant achievement in the completion of a demolition project in the previous year. This year, it included measures such as expected against actual budget, completion time and man hours. As new NDA president Scott Homrich said: "The impacts of Covid-19 were felt industry wide but the work did not stop."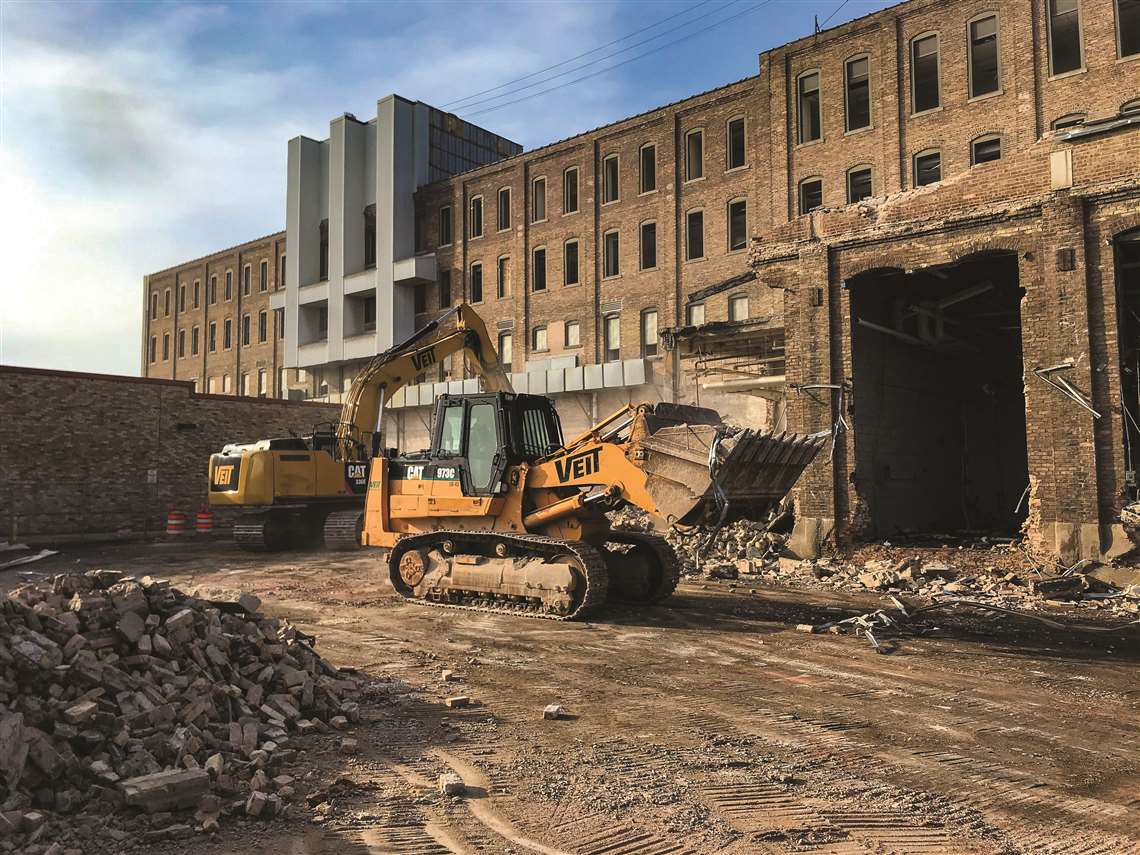 As with the Michael Casbon award, the awards were divided into three categories, this time depending on the financial value of the project.
For projects worth up to $500,000, the winner was Thornton Tomasetti for the One James River Plaza demolition; in the second section, worth up to $2 million, the honour went to Veit & Company for its Allis Yards project. Readers of D&Ri will be familiar with both these projects as they have been featured as site reports in recent issues.
The $2 million-plus category resulted in a second award for O'Rourke Wrecking, for its work at the US Playing Card World Headquarters.
The final two awards were both announced by incoming president Scott Homrich.
First, he introduced the winner of the Hall of Fame award, "which honours elite industry leaders whose commitment, ingenuity and devotion have significantly impacted the demolition industry and our member companies.
"The men and women who enter our Hall of Fame have led extraordinary careers whom we all emulate. This year's recipients represent a range of expertise in the field."
Scott then announced Curt Frahm and Ken LaBounty, who helped start Genesis Attachments in 1997.
The citation said: "The fast start and growth of the company built a reputation for world-class attachments, becoming a leader in the industry. Their design, ingenuity and know how improved efficiencies, setting industry standards in the process."
Lifetime Achievement Award winner
The Lifetime Achievement Award winner, said Scott, "honours leadership and commitment to the NDA's organisational vision and mission, and pays tribute to the individual's commitment to the betterment of the community, to their company, and to the demolition industry as a whole."
This year's winner was Herbert T Duane Jr, president of the New England-based Duane Corporation, a third-generation demolition professional and a noted writer and columnist, a founder of the NDA and a Fellow of the Institute of Demolition Engineers in Great Britain.
The 2022 NDA Convention will start on 26 February in San Diego, California. Scott Homrich closed proceedings for 2021 by saying he hopes to meet delegates in person in 12 months' time, and it would be difficult to find anyone who does not share the sentiment.
Article originally published in the March-April 2021 issue of Demolition & Recycling International
NEWSLETTER
Delivered directly to your inbox, Demolition & Recycling International Newsletter features the pick of the breaking news stories, product launches, show reports and more from KHL's world-class editorial team.
CONNECT WITH THE TEAM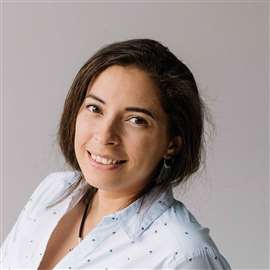 Leila Steed
Editor, Demolition & Recycling International
Tel: +44(0) 1892 786 261
E-mail: leila.steed@khl.com
CONNECT WITH SOCIAL MEDIA