Keeping demolition workers healthy and safe
By Steve Ducker10 June 2021
Noise-induced hearing loss (NIHL) is the most common, yet preventable, occupational health hazard, with the World Health Organisation estimating that by 2050 over 700 million people worldwide, or one-tenth of the world's population, will have disabling hearing loss.
WG Safety & Environmental and its team of consultants knows the importance of effective noise management. It aims to help businesses from various sectors minimise employee noise exposure and, ultimately, meet their health, safety and environmental compliance obligations.
For accuracy and traceability, WG uses the Casella dBadge2 dosimeter.
Casella designed the product to help individuals with a complex work pattern and varying noise level exposure, or those who complete certain tasks that are difficult to monitor with a sound level meter.
Obligations under the Control of Noise at Work Regulations
"Reducing noise by technical and organisational measures is the primary obligation under the Control of Noise at Work Regulations 2005," said Chris Richardson, manager of occupational hygiene, safety and environmental services at WG Safety & Environmental.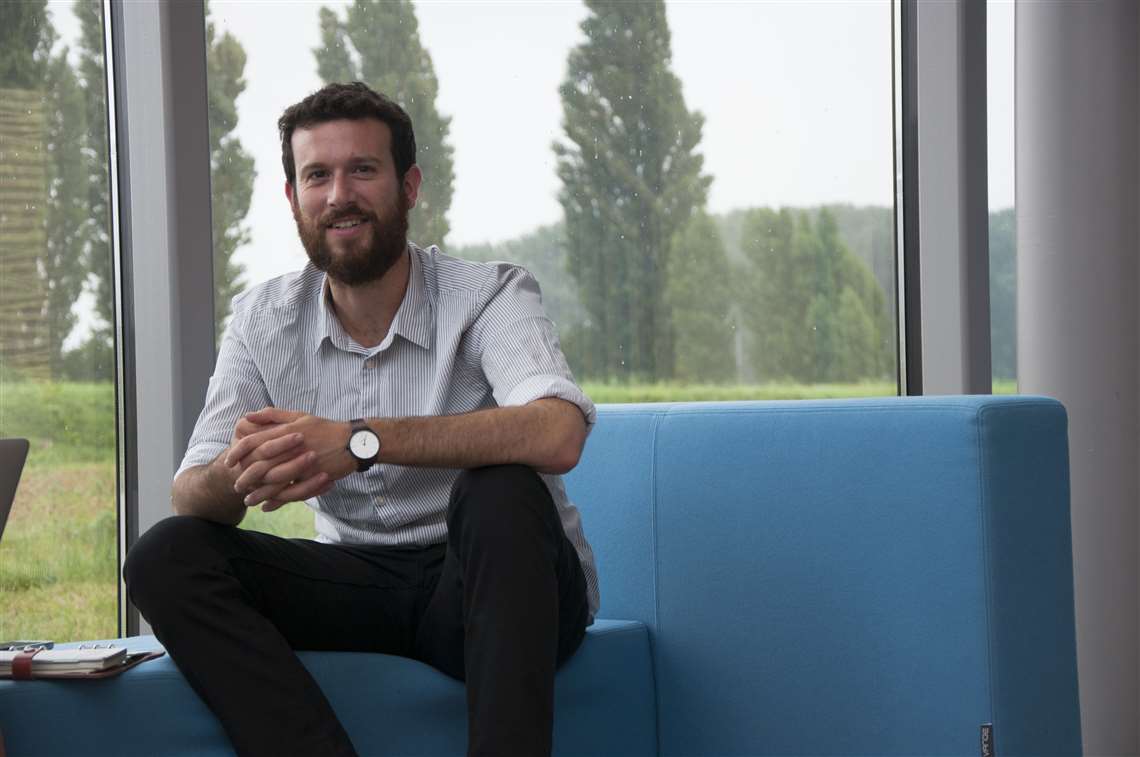 "NIHL is particularly prevalent in industries such as construction, where the cumulative effects of noise exposure can lead to irreversible yet avoidable hearing damage. We carry out assessments to provide our clients with detailed advice on minimising employees' noise exposure. The dBadge2 ensures we are accurate in our assessments for both A and C-weighted noise exposure.
"It is important to remember that noise dosimeter measurements are open to spurious results from employees, especially when first used, so any high exposures recorded should be checked to see if they are a legitimate part of the workers' exposure. The dBadge2 dosimeter can record audio, meaning sound can be played back to determine what the exposure was from, such as a particular machine, or indeed that it was spurious in which case it can be excluded from the daily or weekly exposure assessment, giving us a level of accuracy that is invaluable to our final assessment."
Bluetooth 4.0 wireless connectivity
Chris added that the dBadge2 uses Bluetooth 4.0 wireless connectivity and a supporting Airwave app, which means the company can remotely start, stop or pause a measurement run, monitor battery life and memory capacity, check measurement progress and alarms without having to disturb the client who may be involved in a critical task or be otherwise inaccessible.
"All our assessments are carried out using the latest technology Class 1 handheld sound level meters, plus dosimeters with audio capabilities for capturing peak noise, all calibrated to current industry standards and guidelines.
"As a consultancy, we need to know that all our tools are up to date and reliable. Dependability is particularly crucial for us because we travel throughout the United Kingdom and Europe to carry out assessments."
A solution to address workplace noise
When tech company and hearing protection specialist Eave started out in 2015, it was the result of founder David Greenberg's experience as an audiologist with the United Kingdom's National Health Service.
In that role he encountered many people who had suffered from workplace noise but for whom an effective solution was too late.
Eventually, David decided to go to the source of the problem.
Six years on, and a hearing protection system for construction and demolition workers later, the company is at its busiest and has just appointed operations director Paul Watson to meet what it describes as "growing demand".
The need for policy and regulatory changes
David Greenberg told D&Ri (you can listen to the full interview with the digital issue): "We need to see policy changes and we need to see regulatory changes. We work on the education side with our customers and more broadly than on general awareness around noise exposure because it is not just an occupational issue. But in the occupational space, you have to combine education and awareness with regulation and monitoring, and compliance. We don't truly know the scale of the problem, but I can guarantee any estimate you see for occupational noise issues out there is an underestimate."
Standard safety feature from SiteZone
For SiteZone Safety, 1 April was a significant date. Since then, all new excavator systems supplied by the company have SmartBubble's Deadman's Handle (DMH) option installed as a standard safety feature.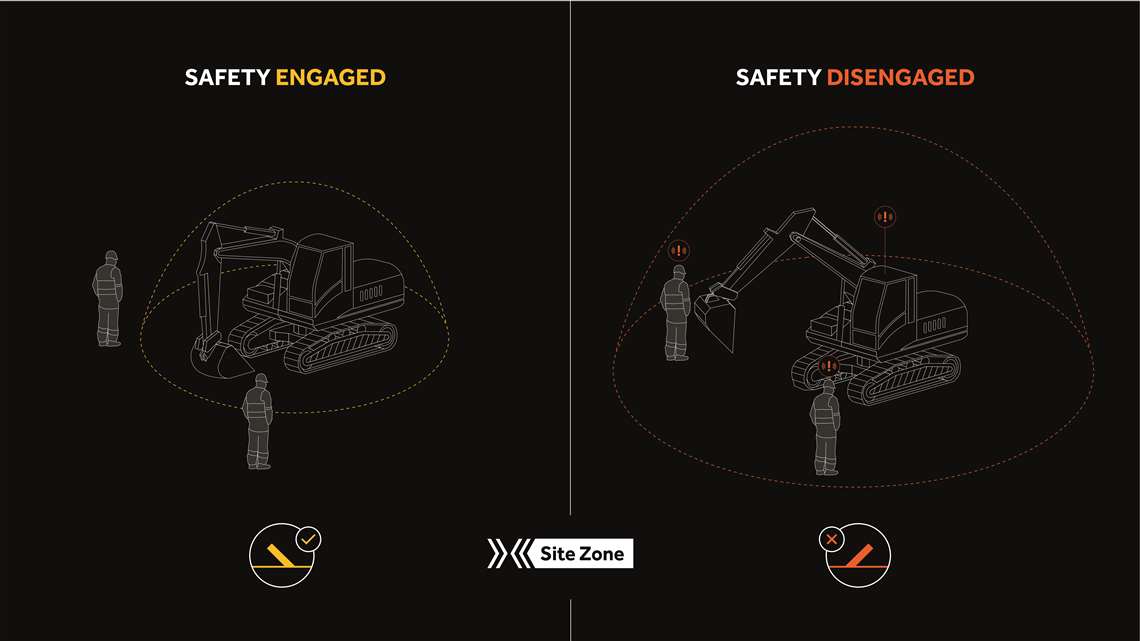 SiteZone says it is the only proximity warning system (PWS) available with this patent-pending SmartBubble Technology.
"SiteZone Safety has decided to take this action because since the launch of SmartBubble 18 months ago, there has been increasing customer demand for its various options across all types of plant," explained managing director Gary Escott.
"This reinforces its valuable contribution and effectiveness in the prevention of personnel to vehicle collision risk. We have taken the decision to enhance safety on all SiteZone excavator systems.
SmartBubble automates authorised approaches to plant vehicles when they are in a "safe state" without triggering workers' SiteZone PWS tags and system alarms.
Reducing potential 'nuisance alarms'
It is said to reduce potential "nuisance alarms", downtime and simplifies operator interaction with the SiteZone system. It also operates in conjunction with existing safety protocols and helps reinforce positive safety behaviour around mobile plant.
On excavators, SmartBubble reduces the SiteZone exclusion zone when the machine is in a safe state, that is, the DMH) is engaged.
As soon as the DMH is disengaged the exclusion zone increases to its "working" size.
SiteZone Safety's telematics option, OverSite, is being upgraded to include SmartBubble functionality. OverSite gathers real time collision risk data from the PWS to enable better safety benchmarking. Because of SmartBubble, genuine alerts can be filtered from those which occur when the machine is in a safe state.
Putting your feet first
Simon Ash* shares how selecting the right safety footwear can reduce the risks of musculoskeletal disorders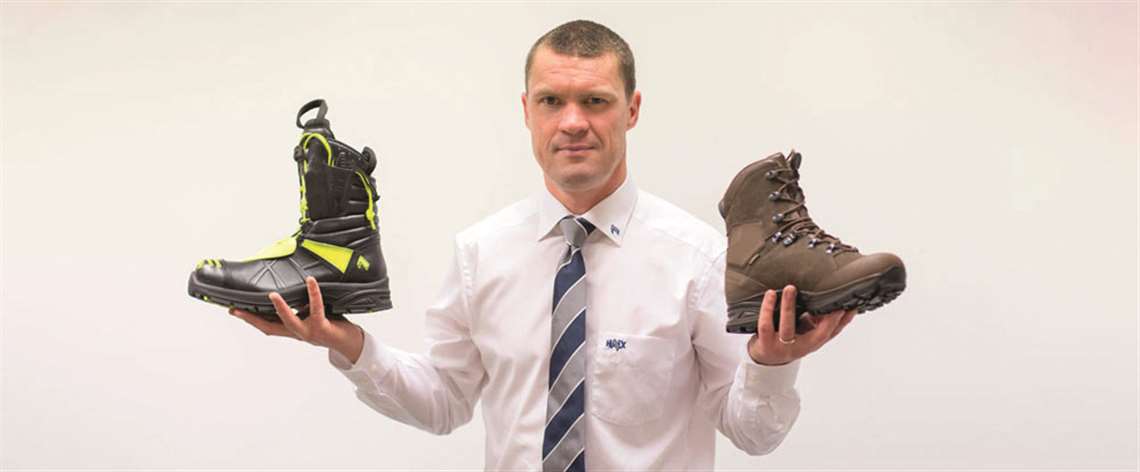 Imagine a pain that worsens with every step – an unforgiving aching or stiffness and the feeling that your muscles are always overworked. Musculoskeletal conditions are the leading contributor to disability worldwide. If there are people in your workforce who lift, carry, bend, crouch or sit for long periods in one position, they too may be at risk.
The burden musculoskeletal conditions put on worker health, organisational finances and the economy is devastating, yet it is preventable in many instances. Employers can proactively approach to prevent this kind of injury by ensuring their workforce wear supportive, high-quality, comfortable footwear.
Having access to the right footwear for the job is the most critical factor in foot protection. Research has shown that at least 50% of workers are exposed to the risk of musculoskeletal disorders due to spending prolonged hours standing at work. The correct footwear supports the entire body and reduces the risk of injury.
Safety footwear should support the foot, ankle and lower limbs. This is achievable by choosing footwear designed with superior cushioning technology and constructed from smarter materials.
You can also check to see if your boots meet international safety standards. The EN ISO 20345 standard, for example, includes features to protect against thermal and mechanical hazards. As well as meeting all the required product standards, key boot features should always include: slip resistance, a lightweight toecap, heel grips and shock absorption. Another benefit is adjustable, easy to use lacing because it makes putting boots on and taking them off faster and easier, so wearers are not at risk of potential injury or wasted time struggling to get boots on or off.
We think about what time of the day we should eat, sleep and wake, but have you ever thought about the best time to try on footwear? It matters.
The shape of the foot fluctuates throughout the day. Ideally, boots should be tried on in the afternoon to get an accurate size, ensuring comfort throughout the working day. You may also see the most significant changes to your foot's shape when sitting rather than standing, so when trying on your boots it is best to emulate your movements at work.
Over your lifetime, try to ensure that your feet are measured when buying new shoes. As we age, our feet naturally change shape and even size. You will also need to have both feet measured, and if one foot is bigger, choose the larger size.
The concept of one size fits all does not strictly apply to work boots, which are manufactured in standardised sizes. The impact safety features have on overall comfort and fit mean that, for safety footwear especially, sizing is less than an exact science. Not every work boot will fit you properly, even if the off the shelf sizing is your usual size because your anatomy is unique and choosing the wrong boot can lead to long-term health effects and the potential for injury.
*Simon Ash is the UK sales manager of Germany-based functional footwear specialist HAIX.
NEWSLETTER
Delivered directly to your inbox, Demolition & Recycling International Newsletter features the pick of the breaking news stories, product launches, show reports and more from KHL's world-class editorial team.
CONNECT WITH THE TEAM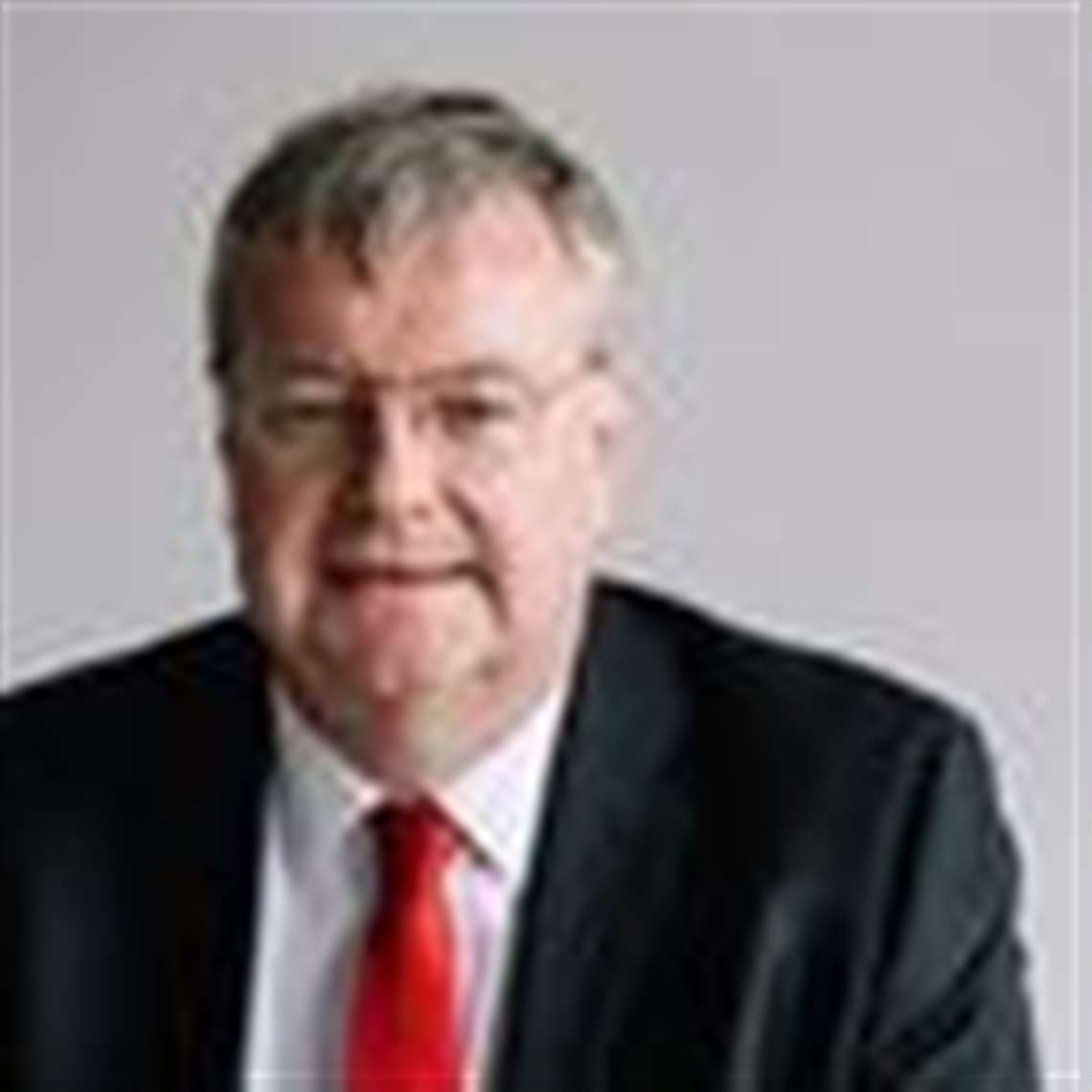 Steve Ducker
Editor, Demolition & Recycling International
Tel: +44(0) 1892 786 210
E-mail: steve.ducker@khl.com
CONNECT WITH SOCIAL MEDIA