How did East Coast Demolition solve its emissions problem?
Demolition experts know every site has unique challenges with dust, particularly when stripping potentially hazardous materials from indoor projects and separating materials for recycling.
Both indoor and outdoor work can create vast amounts of dust that could violate emissions regulations established by both the US Occupational Safety and Health Administration (OSHA) and the Environmental Protection Agency (EPA).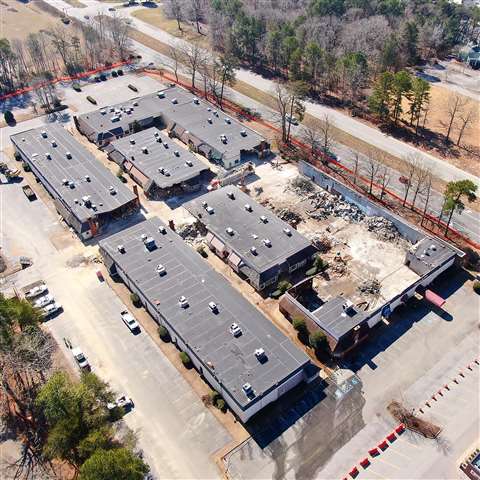 With air quality standards getting tighter and more sites located adjacent to residential areas or active commercial zones, general contractors are showing a preference for demolition companies that forego the common handheld hose dust suppression method for more modern and effective measures.
East Coast Demolition
That is the case for East Coast Demolition, a full-service hazardous material abatement and demolition contractor serving parts of North Carolina and Virginia.
The firm was contracted to demolish, recycle, clear and prepare the old site of The Village Shops at Kingsmill in Williamsburg, Virginia. This is an outdoor mall with several small businesses making it a suburban community hub.
The project involves demolishing seven structures, 7,500 sq m (81,000 sq ft) of building space and more than 1.6 ha (four acres) of asphalt flattop. The estimated timeline was 10 to 12 weeks to take down structures made primarily of cinder block and brick on a cement foundation. Using a fleet of 12 dump trailers, the site preparation involves a complete clearing of all debris, apart from crushing stone material into aggregate for storage on-site.
DustBoss Atom
The roofing and floor tiles both contain asbestos. To mitigate potential worker exposure to asbestos fibres, East Coast Demolition is doing the job with heavy equipment and a specialised dust control machine called the DustBoss Atom.
A priority for the general contractor is to separate the waste streams and use as much recyclable material as possible for future construction projects.
"We are able to separate and recycle more than 85% of the material, including concrete structural constituents and piping," said the company's COO Ricky Webb.
Dust and demolition are inseparable, but East Coast's objective is to control both visible and unseen particulates.
"When people see plumes of dust, they get concerned," Ricky explained.
"We could have a worker with a hose spraying down the material but often this is not enough to cover a widespread area. It's the dust you can't see that's really harmful, so our goal is to control even the smallest dust particles."
EPA dust categories
The EPA categorises dust by size as either inhalable or respirable. Inhalable dust measures about 10 microns in size. For comparison, a grain of salt is about 500 microns and dust becomes invisible to the naked eye at less than 100 microns. Inhalable dust is typically large enough to be trapped in the nose, throat or upper respiratory tract. In contrast, respirable dust is usually identified as particles smaller than 10 microns, which can penetrate deep into the lungs. Asbestos, drywall, silica dust and other harmful materials typically shed dust at around 2.5 microns, allowing them to bypass the body's natural cleaning mechanisms.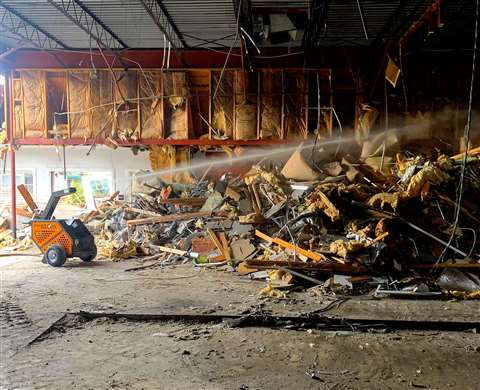 Atomised misting machines rely on the principle of creating tiny droplets of a specific size range and delivering them over a wide coverage area, inducing collisions with dust particles so they quickly settle to the ground.
"We set up dust monitors at either end of the site to ensure that even the smallest fugitive dust isn't escaping the site line," said Ricky.
A few years ago, East Coast Demolition started using atomised dust suppression with two DustBoss DB-60 cannons, which are mid-sized fan-driven designs. The DB-60 units have an adjustable throw angle from 0 to 50° elevation, and when they are equipped with optional 359° oscillation, each one can cover more than 11,600 sq m (125,000 sq ft).
Having used them on large private and government contracts, site managers felt that the DB-60 units were too powerful for this project. Operators needed a small and manoeuvrable dust control solution with a self-contained power source. Working with BossTek, managers decided to try two of the company's innovative DustBoss Atom machines, which are powered by a diesel engine and can be moved by a single worker. Since the Kingsmill project featured tight areas that require more precision, the DustBoss Atom addressed this by producing a highly pressurised water stream that fractures into mist. Using its oscillating head, the compact unit delivers both airborne and surface suppression at a fraction of the water volume of manual spraying, helping to minimise oversaturation and pooling.
It uses a 25 mm (1 in) hose attachment from a water source running to a pump powered by a 9.1 hp diesel engine, and the increase in pressure reduces wastewater runoff and the amount of standing water in the area.
How do you work the DustBoss Atom?
Using the unit's hand-held remote control, operators can set the oscillation range from the cab of their rig or at a safe distance from the demolition zone.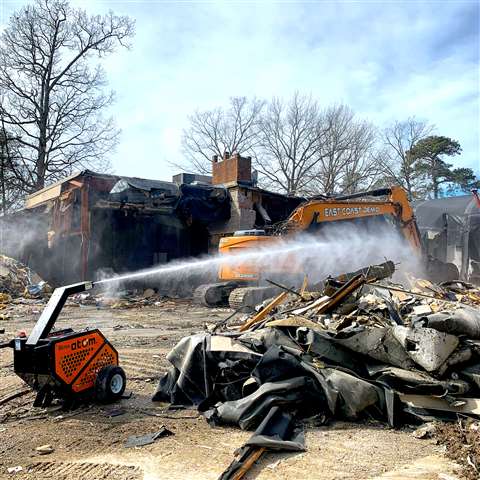 "A single worker was able to wheel the Atom around by hand, place it, determine the optimum settings, and go do something else," Ricky said.
"The versatility is great, because if we need dust control in another building or on the storage piles, we can get the unit there quickly, turn it on and walk away. The labour savings alone makes it worth the money, but the safety and ease of use are huge benefits."
There were some clear advantages to having precision dust control. One is that workers can stay protected in enclosed cabs and change the Atom's settings with a remote control.
Another is the dust's effect on equipment. In the past, workers performing demolition inside structures had to clean the excessive build up of dust out of equipment air intakes and radiators to prevent engine breakdowns. Because dust is addressed at the point of emission, this activity is reduced considerably, saving maintenance time and protecting valuable equipment.
"Having workers protected in their equipment allowed the soft stripping process to go much faster, so we could complete the project days ahead of schedule," Ricky added.
So far during the demolition process, there have been zero dust-related complaints from neighbours and local businesses.
"From a perception standpoint, the public and the city see these units in operation, and they are immediately more at ease seeing that the dust is being properly contained."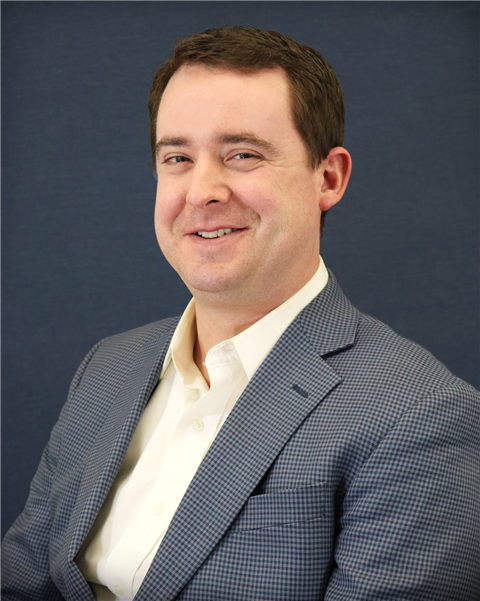 Author's details
Mike Lewis is vice president of BossTek, a leader in dust and odour control solutions for the storage and handling of bulk materials
NEWSLETTER
Delivered directly to your inbox, Demolition & Recycling International Newsletter features the pick of the breaking news stories, product launches, show reports and more from KHL's world-class editorial team.
CONNECT WITH THE TEAM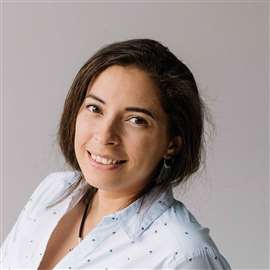 Leila Steed
Editor, Demolition & Recycling International
Tel: +44(0) 1892 786 261
E-mail: leila.steed@khl.com
CONNECT WITH SOCIAL MEDIA