Green recycling sustainability sees SteelCoast soar
SteelCoast has embarked on a programme to increase its workforce because of the growing demand for its green recycling services. D&Ri talks to its president Mark Hodgson, and to Eduardo Campirano, port director and CEO at the Port of Brownsville where SteelCoast operates.
SteelCoast, a US-based demolition and recycling specialist, is set to more than treble its workforce this year to nearly 250 people as demand from ship owners increases for green recycling of their vessels.
The thriving company, which operates out of the Port of Brownsville in Texas, shipped more than 44,000 tonnes of steel and other metals in 2020. It anticipates an increase to 70,000t for 2021.
It started a contract in April 2021 from the US Maritime Administration to recycle the USS Nassau, a remediation and processing project expected to take 12 months.
SteelCoast president Mark Hodgson views 2020 as a mixed year of positives and negatives despite this recent growth. The company received an Excellence in Safety Award from the American Equity Underwriters, but had to deal with the impact from the Covid-19 pandemic.
Hodgson explained, "The SteelCoast team recognised that 2020 was going to provide challenges in every aspect of our industry. The decision was immediately made to turn adversity into opportunity, to focus on the details of the business and the employees that support it."
After operating with what Hodgson described as "77 dedicated employees" during 2020, the company aims to expand that figure from the current 170 to 240 in 2021 thanks to new naval contracts.
He added, "The ship recycling market in the US is only a small part of the ship recycling industry worldwide, but we are on the leading edge of green recycling.
"In the US there is an increasing demand for ship owners to recycle what used to be assets, but are now liabilities, in a green manner. A lot of things we do set precedents for how things are done in other places.
"Yes, it is an expanding market. Ship owners are realising that responsible recycling is more important than squeezing the last dollar out of a liability."
Ship recycling market to return to firmer ground
Ships will typically be recycled when they reach the end of their reasonable life usage, either due to their age of construction or as new fuel regulations are implemented across the globe.
At that point, ship owners – or increasingly in SteelCoast's case, the US government – will come to the company to help dispose of the ships in an environmentally-friendly manner.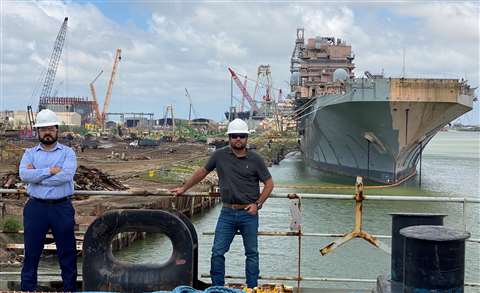 Hodgson said, "SteelCoast identifies itself as an environmental remediation firm whose by-product is clean scrap for recycling.
"What we do is identify hazardous wastes and materials, which we abate according to federal state and local standards. Once we reach a ship that is clean, and its components that are clean, that is when we will start our recycling process and producing our various grades of material.
"They do have some similarities, but no two ships are ever the same and no two ships are ever the same – and no two ships are ever dismantled in exactly the same way. Each one presents some of its own difficult challenges.
"Each ship can take from two to nine months with highly trained staff and team building, and one we have here in the port is scheduled for a 14- to 15-month demolition and remediation process. Each one is a little bit different depending on the style, construction and usage of the vessel."
While ship recycling has started to soar in recent years, the Port of Brownsville itself dates back as far as 1936. SteelCoast occupies just under 32 hectares (80 acres) and has 1,200 m (4,000 linear ft) of frontage along the Brownsville ship channel, where it can accommodate up to seven vessels at any given time.
Ports were identified in 2020 as one of the 16 essential business that could not be closed during the Covid-19 pandemic. This meant the port had to rethink how it managed the facility for companies like SteelCoast.

Port with a vision and committed to modification
Eduardo Campirano, port director and CEO at the Port of Brownsville, said, "When Mark speaks about the environmental sensitivity of these vessels that need to be taken care of, that is obviously something that is very important to many ship owners around the world.
"The port has evolved into a very significant destination for the industry. Certainly from an economic point of view for the Port of Brownsville it is a significant job creator, and obviously that's important to our region.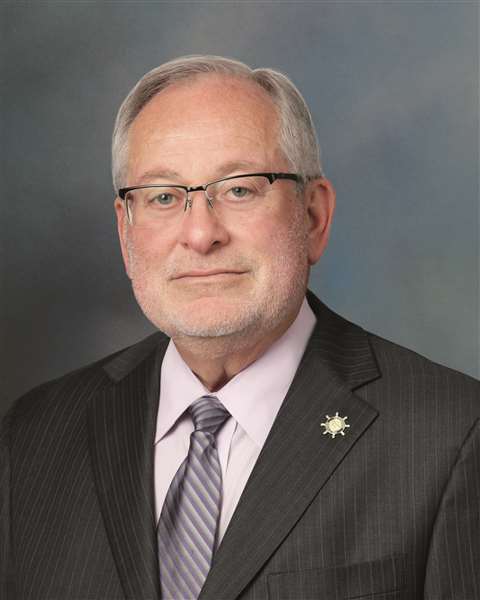 "From our perspective we had to be here to obviously support our customers, support our tenants and support the users of the port.
"We did not see a slowdown of the number of trucks coming to the port. Trains kept coming for rail cars and obviously vessels, so we actually did quite well in the pandemic year.
"We obviously had to adjust our staffing levels, and who needed to be here and the work schedules. We had other staff where we had varied schedules – working from home, staggered shifts, staggered workdays – so we employed all the necessary advisory protocols, but at the end of the day we had to be here to provide the service to our tenants.
"Everybody learned a lot through this process, but we were quite successful in our ability to support our tenants and our customers.
"Our users and our tenants also did their share with having to deal with Covid-19, and so it worked out well and we look forward to the post-pandemic recovery. Everybody looks forward to it, but it will also be a challenge going forward.
"We are here. We don't have much of a choice, so we're going to remain here and support our customers to the best of our abilities."
SteelCoast implements pandemic action plan
Hodgson added, "When it hit, we had a senior management plan and came up with our pandemic action plan.
We felt that 77 was the number that we could continue to operate with while maintaining the safety and protocols, which are high-level for all our employees here.
"Once we established that number, we went through several months continuing to modify and improve our pandemic plan and gradually starting to bring additional employees as production increased and overall security and safety within the facility increased.
"We continued to provide vaccination for our team here in conjunction with the port, providing vaccination for families and employees here. We currently [end of May 2021] have around 70 per cent vaccination, with the intention of getting near 100% within the next two months."
He views "attention to detail" as a significant factor in SteelCoast winning the 2020 Excellence in Safety Award.
Hodgson enthused, "It was attention to detail and training on all levels for every one of our staff, from the entry level to the highest level, empowering each employee to have safety in mind.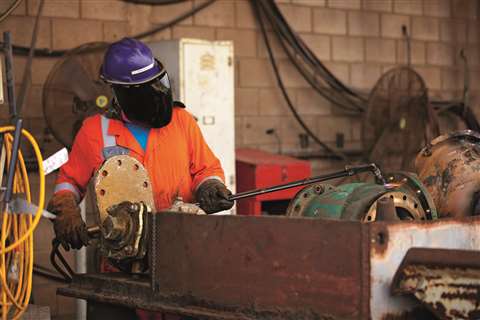 "Every one of our employees here has a stop work authority within the facility if they see something that is dangerous.
"We have a top-down management buy-in on our safety programme and our protocols and we humanise it. We ask everybody to take into consideration: 'Would you put your family member in this?'; 'Would you ask your family member to take this step?' and; 'Would I want to put myself in that position?'
"All of those concepts, a very stringent safety programme and protocols here, our environmental compliance team and our safety compliance team all contribute to the team mentality and the team safety mentality that we have."
Future trends for demolition and the recycling of ships
"Coming out of Covid, we really looked at our company as a whole and it has emerged very strong, which has put us in a good position moving forward. Because the pipeline of ships seems to be very favourable, commodity pricing is favourable, and there is a constant flow of vessels coming on to the market.
"Because of the high level of standards that we operate on in the US, I think that will continue to attract even more foreign opportunities to bring vessels here and have additional green recycling capacities in the United States."
Eduardo agrees, "I obviously take my cues from our industry partners, but certainly going forward at this time it looks very strong. What we are seeing and what we are all experiencing is that prices of scrap steel have been better than they have been for quite some time.
"There is obviously going to be a flow of inventory from the recyclers whether it is going to be from the US government, whether it is from the maritime administration or from the US Navy.
"There are thousands of ships that are being retired every year and consequently the outlook for the industry looks very good, which obviously is good for us because it's an integral part of our base here at the Port of Brownsville.
"So from that perspective from what we are seeing, from what we are hearing and from what we know, it looks pretty solid."
NEWSLETTER
Delivered directly to your inbox, Demolition & Recycling International Newsletter features the pick of the breaking news stories, product launches, show reports and more from KHL's world-class editorial team.
CONNECT WITH THE TEAM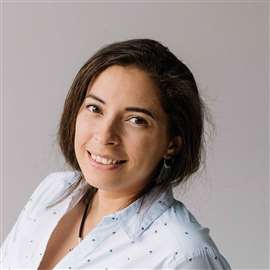 Leila Steed
Editor, Demolition & Recycling International
Tel: +44(0) 1892 786 261
E-mail: leila.steed@khl.com
CONNECT WITH SOCIAL MEDIA