Demolition waste recycling – from concept to reality
By Steve Ducker20 December 2021
The webinar featured Johan D'Hooghe, CEO of Belgium-based Recycling Assistance and a European Demolition Association board member; Barry O'Hare, business line director of Terex Evoquip in the United Kingdom; and Jeff Sizemore, project manager of US demolition contractor O'Rourke Wrecking Company.
Steve Ducker (Event moderator and editor, D&Ri) 
Johan, with your EDA connections you are in a good position to give a pan-European view of the construction and demolition waste recycling sector. How do you sum up such a diverse market?
Johan D'Hooghe (CEO, Recycling Assistance and European Demolition Association board member)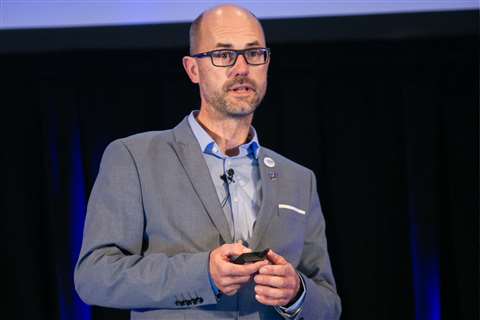 Europe has a good set of legislation for recycling and selective demolition, they are really supporting it. Some countries have done very well, by using European Union (EU) directives to make their own legislation on a national level.
But the target is the same for everybody, and I hope we will all get to the same level. In 2022 the target is set at 70% of demolition waste to be recycled, but the potential is much higher. I'm sure it can be 90%.
The equipment and the techniques are there, but it should be possible to put recycled content on the market and that is not always the case.
Steve 
Barry, what do you believe the opportunities within the sector are?
Barry O'Hare (Business line director, Terex Evoquip)
There are obviously huge opportunities within that market, and we have seen that as a business. In the past five years when we have grown our business, you look at rapid urbanisation, population growth and increased demand for housing and infrastructure. This has helped our business grow and our models are used primarily within urban areas.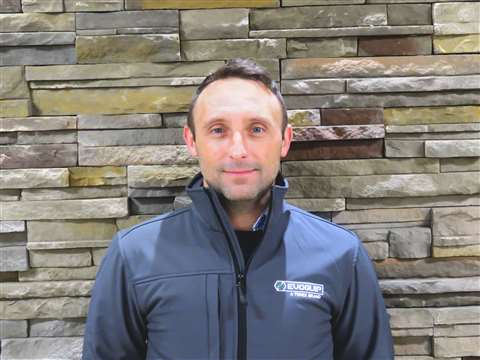 I see and more countries developing regulations to help the construction and demolition recycling industry, which will help create huge opportunities for us as a business.
Steve
Jeff, what is the market like for North American demolition contractors? Is recycling of greater significance now than a few years ago in what clients are asking you to do?
Jeff Sizemore (Project manager, O'Rourke Wrecking Company) 
In the last two decades, recycling has taken great leaps and bounds. Our customers are demanding it, and on a lot of projects they are willing to pay a premium so recycling is accomplished and they can tell their customers they were able to minimise landfill usage. It's been somewhat legislative, that's slowly started to creep in during the last decade, and we are recycling a much greater percentage than ever in our industry.
Steve
Do you look at contracts differently now, with recycling potential in mind?
Jeff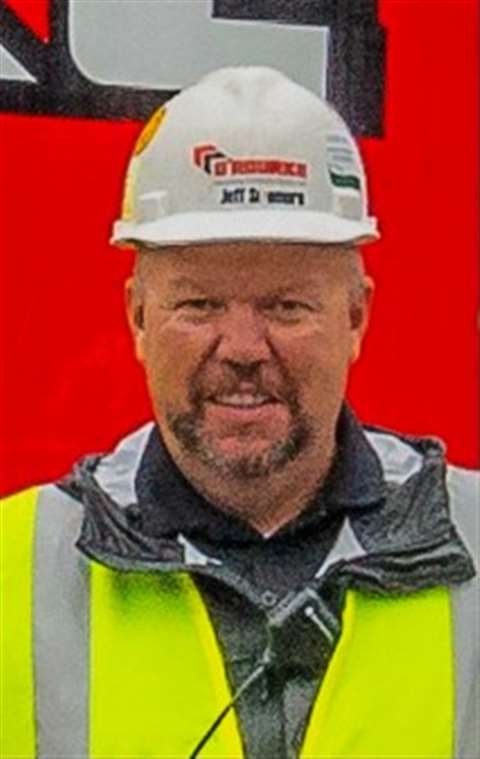 Yes. Obviously recycling has always been a benefit to our customers if we can create a positive cash flow to offset the cost of demolition. But recently customers have tasked us with producing more than standard ferrous/non-ferrous metal type recycling.
Now we segregate 100% of hard fills and eliminate as much waste from the landfill as possible. We have invested in a specialist recycling fleet.
Johan
I believe that is the only way forward. The actual market is already there for many products, but if you are talking about urban mining and climate change, I'm convinced we will be forced to use as much as we can from urban areas. It will not be the conditions that we know today, there will be many more things forcing us to recycle, and that is only good news for our industry.
Steve
Barry, is there difference in the objectives that users of your equipment are pursuing?
Barry 
We have seen some differences. We see a demand for innovative ways of separating C&D (construction and demolition) waste effectively. We try and make machines versatile, with on-site crushing to reduce overall cost.
Customers are becoming more and more increased in their demand for innovative ways of being able to separate C&D material effectively. We have a lot of labour shortages, so if we can do that via technology and options on our machines, that benefits the customers.
Johan
I believe there is a big challenge for construction manufacturers when it comes to difficult products such as sandwich panels. Those contain insulation but also a big proportion of metal, so it's a question of how to separate them. If there could be machinery to separate those products, then it would be feasible to keep them using it, but as it is now they are practically unrecyclable. If it can be recycled and the machinery can be developed there is no problem, but I don't know whether you see it as feasible to develop such machinery.
Barry
It's a tough question. One of the strengths of our business is and taking on feedback and trying to develop that through our research and development into machine options that are more user-friendly and cost-effective for customers.
Steve
An audience question for Jeff. What are some of the innovative sorting and recycling methods that you have implemented?
Jeff
A lot has been educating our workforce, on-site, from the estimating standpoint of a project through the supervisors to the labourers, and ultimately to equipment and mechanics, to understand the most effective approach to recycling.
We ask what waste streams are we going to sort snd segregate, how are we go about that and how we do it effectively? We have been able to develop on a lot of selective interior demolition or selective demolition type projects, and develop small equipment and use existing equipment to go in and isolate the waste streams.
It's a total flow-though process and it needs every step to make sure it works effectively.
Steve
Audience question: how do you see the evolution of smaller equipment for different types of demolition materials to be recycled on-site? How can municipalities help specialised contractors with permits and related licensing?
Jeff
We challenged our vendors first to help us with small processors, small shears. That can be installed on mini excavators, on small excavator machines that can be placed on elevated buildings. We've challenged them to come up with equipment we can install that is still lightweight enough to go in a building, but we can go in and minimise the hard labour that's required. That is something that we really focus on, and we have worked hard with suppliers to continue developing for demolition operations.
Barry
Our smallest machine is a 3.5 t jaw, the next one up is a 10 t jaw crusher. We worked with our design teams to ensure magnets to take out the metal material, so we're providing a good material. We have seen that really taking off probably over the last two to three years in various regions throughout Europe, and a lot in the UK probably over the last 12 to 18 months as well.
Johan
If we are talking about recycling on site, the first step for good recycling is selective demolition and dismantling. You don't need a permit, so you can always do selective demolition within the permit of your demolition project. If there is an opportunity to recycle it on site, that's useful, and it's important to show that to the municipalities, to convince them to give you a permit.
But if you are in an urban area, and you are going to crush 10,000 cubic metres of concrete, and none of that is reused on that site, it is no use to crush it on site. It's better to ship it to a recycling plant and do it there properly without disturbing the neighbours.
A good pre-demolition audit is very important, to show everybody what is worth recycling, and what is not but will have to be sent to landfill. If you can treat it, there is an opportunity for the environment.
Several research institutes are at this moment occupied in digitalisation of this pre-demolition audit. They are making a complete BIM (Building Information Modelling) model of a building to be demolished, what is to be reused, to be recycled, and what is dangerous waste to be removed before any other activity.
The digitalisation and the information of a building will increase enormously and will give us the opportunity to recycle more specifically.
It's all for the future, still, but the techniques are rapidly developing and we are – the researchers are already dreaming of a model in the software of a high reach for example, so the workers can see on a screen which part of the building will have to be removed separately.
I'm convinced that we are not more than 10 years away from this reality.
Barry
Absolutely, we're living in a digital world now and we can see that creeping into all industries. That would help as well to provide permits for contractors and businesses ahead of time for their demolition.
Steve
Audience question for Jeff – the European Union is driving the circular economy, and C&D waste is integral to this. Does the USA have a similar focus?
Jeff
The management of C&D waste has become a hot topic in the US recently. In the old days it was basically considered an inert material that often was just buried or disposed of, sometimes not even in a regulated landfill.
It was just co-mingled debris that would be filled in, you would have a hole or a former gravel pit, you know a mining operation and just place that there. In recent times, it has become highly regulated, and now it's gone to the segregation and the recyclability of the materials being a primary focus.
Steve
Another question for you and for Johan, what is your view on the economic return of recycling today?
Johan
If there is a ban on landfill – which is the case in Belgium for example, for many products we have a real ban on landfill and we cannot send almost anything to landfill – recycling is the only other possibility. If you are not recycling, it is not possible to demolish. And I think that is the only solution if you want to promote recycling.
If you have an outlet in landfill, then it's impossible to promote recycling in that area, because recycling will always cost more than not recycling. But if you cannot send it to landfill, recycling will be the only option.
Three years ago, a lot of recycling was deemed impossible, but nowadays people are doing it. And the only reason is the ban on landfill.
Jeff
We don't have landfill bans in the US but our customers and their customers want to manage their global footprint and their environmental footprint so they've asked us as a demolition contractor when we dispose of large buildings or remove large structures, to ensure that we are maximising the different waste streams in the demolition debris.
In the US it was not just a decade ago that it was even hard fill type materials that would consist of concrete, masonry, block, brick, it would be integrated with some plaster and other things and those items would not get recycled because it was deemed cost-ineffective and it was too expensive to segregate the materials.
Now in the US we are recycling over 99% of the hard fill – those items no longer are not getting processed, not getting landfilled or just dumped into a former mine reclamation site. We we are segregating the rebar, we are segregating the structural steel, or finding a market to reuse those materials.
Steve
Audience question – what do the panellists see today as being the biggest barrier to recycled materials?
Jeff
In North America the main barrier has been the ultimate disposition of where to go with some of the products. There is not a reusable market for some of the products. If you just segregate the gypsum wallboard, and those types of items, it has been very difficult to find a useable market for those waste streams and that's been the difficult challenges to charge the manufacturers of those products to reincorporate the reused and the recycled material back into the new product.
Barry
From what we've learned, two of the most obvious obstructions that we've faced are, like you said there Jeff, finding markets for these recycled products, and probably regulatory issues as well. A lot of businesses are making investments to recycle as much as possible within their market, but if the markets don't exist it's very difficult.
Johan
I agree with what Jeff and Barry said. What can we separate from a building? The sky is the limit, everything can be separated. But on everything there is a cost. One trigger would be the reuse of the recycled material in the new product – a kind of 'cradle to cradle'. Once the manufacturers of the new product are obliged to reuse by law for example 20% or 50% of their resources as recycled content, then there will be a bigger market, and then we are in a real circular economy in demolition and recycling. It's the responsibility of manufacturers to produce products that can be recycled. That's the only way forward.
First published in the November-December 2021 issue of Demolition & Recycling International. Thanks to our webinar sponsors Keestrack, Metso Outotec and Padley & Venables, and to the audience for their participation and questions
NEWSLETTER
Delivered directly to your inbox, Demolition & Recycling International Newsletter features the pick of the breaking news stories, product launches, show reports and more from KHL's world-class editorial team.
CONNECT WITH THE TEAM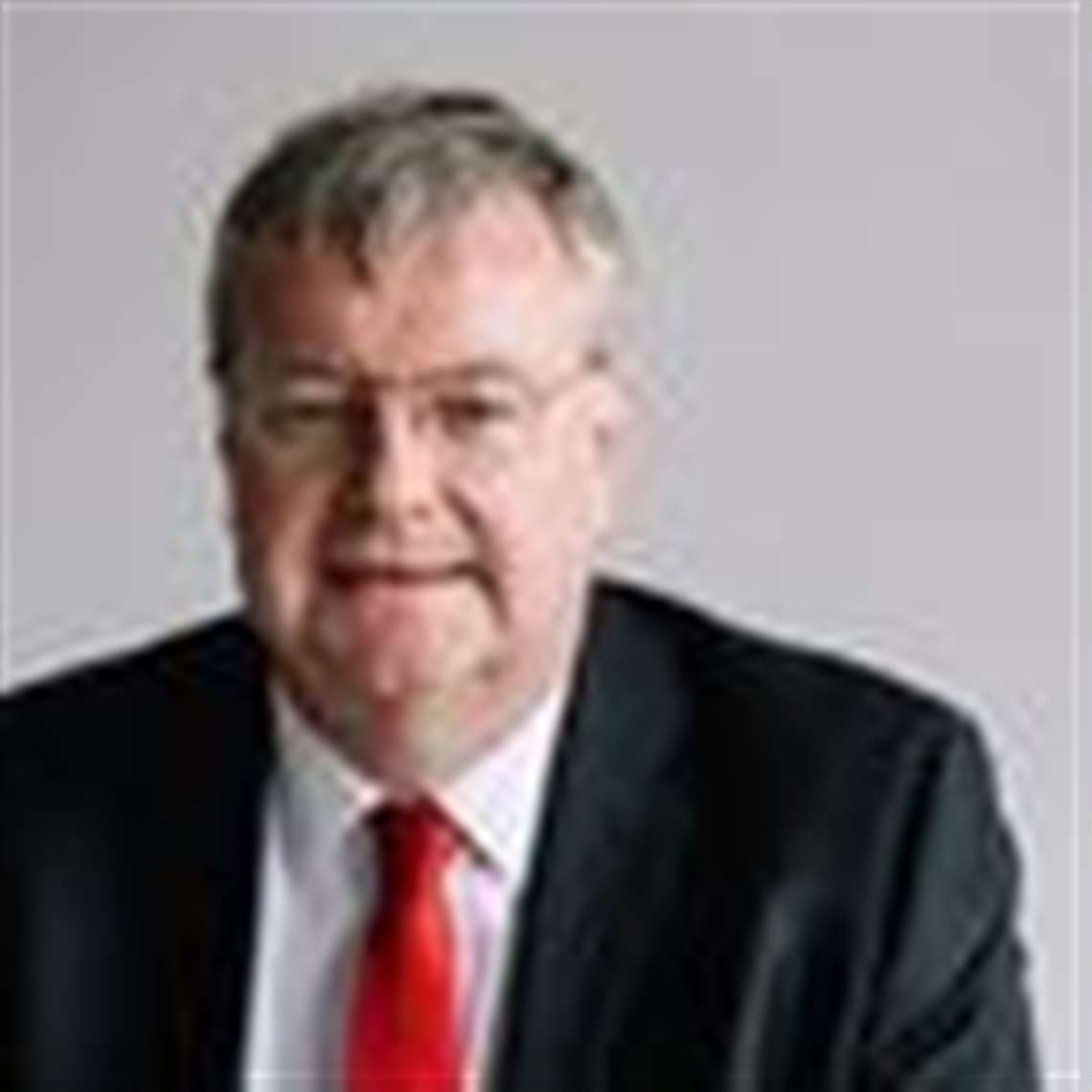 Steve Ducker
Editor, Demolition & Recycling International
Tel: +44(0) 1892 786 210
E-mail: steve.ducker@khl.com
CONNECT WITH SOCIAL MEDIA