Decontamination: A growing market
By Leila Steed19 September 2023
Demolition and Recycling International sits down with Fábio Bruno Pinto, Managing Director at Fabio Bruno USA and Fábio Bruno Construções in Brazil, to discuss the rising demand for decontamination services in Brazil.
Fábio Bruno Pinto, an engineer with an MBA in Business Management and over 20 years of demolition industry experience, has long been recognised as a leader in the field of implosive demolition.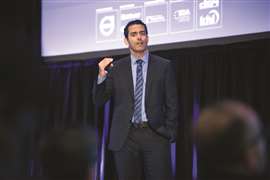 While the company Fabio Bruno has performed over 50 implosive demolition projects worldwide without a single accident, in recent years it has been rapidlyexpanding its expertise to meet a growing demand for decontamination services in Brazil, and the wider South American continent.
"In Brazil the opportunities to carry out decontamination are great," says Fábio.
"We always have industries shutting down their services or replacing theirequipment. With that, we will havede contamination, demolition and, in some cases, implosion."
In order to obtain a greater earning opportunity, the demolition company realised it would need to add more specific services.
Entering a new market
"For many years we were sought after for many demolition and decontamination services and we were forced to decline because we did not have the necessary knowledge for decontamination," Fábio reveals.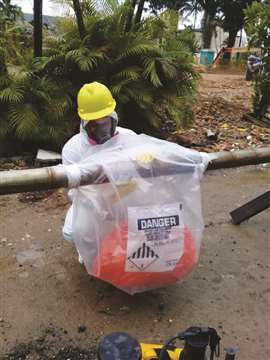 "Until the day we were invited to carry out a small decontamination service and, from then on, we began a more in-depth study of how to carry out each process."
Expanding its services into the field of decontamination required the company to adopt several national regulatory standards that it was not previously aware of, "and that's why we hired a quality control team, to help us implement these rules", says Fábio.
"This change in culture is not something that happens overnight. It was hard work in which all hierarchical levels of the company were involved.
"We trained our team, not only in the field but also in the budget, as decontamination costs are proportionally much higher than demolition costs.
"As a result, we were able to win larger and larger contracts and today we have become a reference point, not only in implosion and demolition, but for decontamination as well.
"We are usually sought after by environmental management companies, as decontamination is the main concern of contractors. We are not aware of the progress of each industry, whether they are producing well, replacing equipment or whether they are going to shut down.
"Therefore, it is very important for you to be recognized in the market, especially by these managers. The doors are opening more and more, but of course they only open if you keep doing a good job."
The rising demand for decontamination services
But what exactly is driving this demand? "I believe that the world is experiencing a concern for the environment that has never been seen before," says Fábio. "We are better understanding how important it is to take care of our world, not only for today, but for the future of new generations.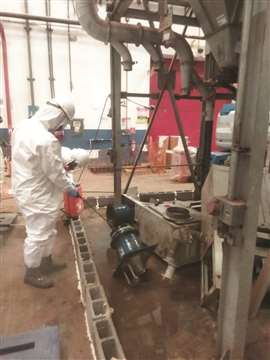 "There is no longer any place in the world for an industry that does not care about the environment. For this reason, a serious decontamination process is increasingly seen. And I think it will continue to increase more year after year."
According to Fábio, the demand for decontamination services in Brazil is primarily being driven by the chemical industry.
"There are other areas with lower demand, such as mining and petrochemicals, but today the chemical industry is the one that performs the most decontamination services from our point of view."
"From what we've seen over the past three years, I believe there will be an increase in decontamination services of around 20% a year. This is just an estimate based on what we've had in the past, but I believe it will stay that way."
Decontamination works
In recent years Fabio Bruno has carried out two major decontamination projects, one for a pharmaceutical company and one for a chemical company.
While details of the clients and sites are confidential, Fabio Bruno's work on both projects was substantial, and involved everything from asbestos removal and hydroblasting.
The company's work at the pharmaceutical and chemical sites required the deployment of up to 85 site operatives at their peaks.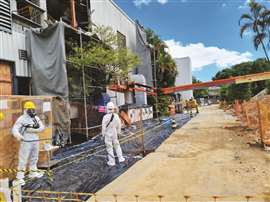 "The main challenge on the pharmaceutical project involved the firsttime use of portable air decontamination units," Fábio shares.
"The period of training and adaptation of employees was long. Not just any employee can adapt to the service, as many feel cloistered in their clothes.
"It was not an easy job, but we managed to proceed with caution and in the end, everything worked out."
Fábio adds: "In the chemical industry project, the main challenge was the concern of employees with the toxicity of carbofuran. We had to hold a series of lectures to demonstrate the safety of the process and the risks involved.
"Once again, everything went well and we didn't have any incidents."
Winning decontamination contracts
While these projects presented their own onsite challenges, taking on larger contracts such as these also required the company to further build on the national regulatory standards it adopted when it first expanded its services.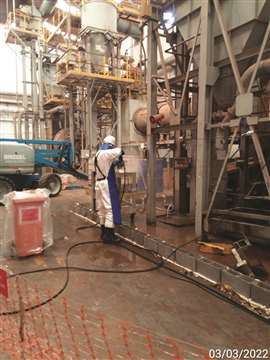 "In Brazil, this type of large-scale decontamination service has basically been done by multinational companies, in which there is an international standard of execution. So we now perform more than national legislation requires, as we have to follow this international standard."
"During service competition, we came across other companies not following this international standard.
"For this reason, we have to make it very clear the step by step of each process so that we are not eliminated due to us having a possibly higher price.
"This is not always easy, but we have been successful in the vast majority of competitions. It is very difficult to convince the client that the most important thing is to contract the most qualified to perform the service."
Fábio adds, "We also noticed that when the client hires an environmental manager, it becomes easier to understand the process, as the manager defines exactly what must
be done, which rule must be applied and even monitors the day-to-day of the service, which for the client is an excellent way to minimize risk and keep the schedule."
Meeting client concerns
On the subject of securing the contracts, the managing director says, "Each company has its needs or concerns.
"And that makes us have to take out some kind of specific insurance, different from our standard policy. Especially when it comes to decontamination.
"In addition to the values that the client wants to insure, we need to pass on the project manual to the insurance company, in which they can verify what will be done and how it will be done so that we can have the value in our proposal."
NEWSLETTER
Delivered directly to your inbox, Demolition & Recycling International Newsletter features the pick of the breaking news stories, product launches, show reports and more from KHL's world-class editorial team.
CONNECT WITH THE TEAM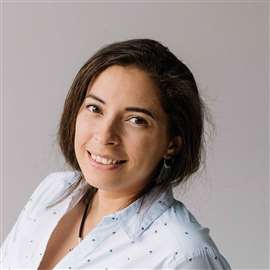 Leila Steed
Editor, Demolition & Recycling International
Tel: +44(0) 1892 786 261
E-mail: leila.steed@khl.com
CONNECT WITH SOCIAL MEDIA