C&D waste recycling – 5 key factors in chasing the 100% dream
In the July-August issue Demolition & Recycling International, we interviewed Peter Ward, managing director of New Zealand-based contractor Ward Demolition, about how much material from a project could be safely recycled.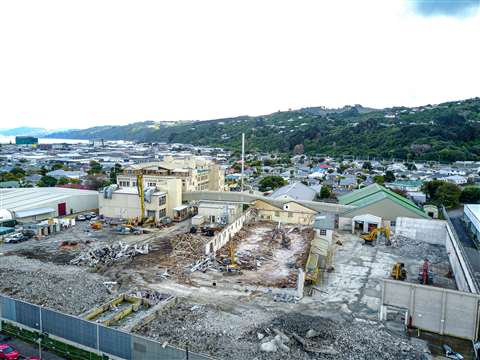 Here's what he told us:
1. Recycling the first 90% of C&D waste is relatively easy

Ward Demolition's ultimate ambition is all about a recycling rate of 100%. The magical three figures.
However, while getting past the first 90% of recycled materials from any given job is reasonably straightforward, it is the final seven or eight per cent that is the problem.
2. Machinery improvements have helped recycling
"Nowadays we are going to a new era," is Peter Ward's take on the situation.
"If you had asked me 20 years ago what customers thought about recycling, I would have said they couldn't care less.
"But now people are starting to hunt us down because of what we do and how we go about it. We haven't really changed our ethos – we have been doing this for the last 30 years. It is just that some of the machinery has got a lot more slick and a lot better.
"So people are starting to ask for more recycling and some of them are demanding it. Some of them are incentivising their contracts too, which is something else."
3. Labour costs are a concern for contractors
Part of the problem is that New Zealand, just like the rest of the world, is suffering from the effects of rising costs.
"Our labour costs have shot through the roof, we are going through a bit of a bad patch in New Zealand at the moment," says Peter.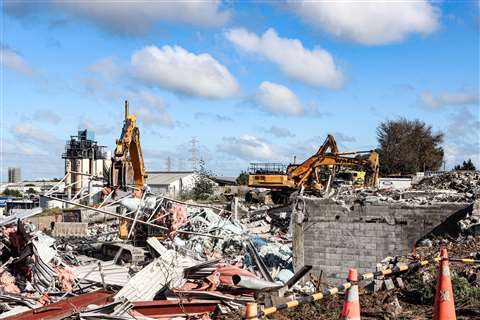 "Rising costs really changes the dynamics of your recycling, because where it was making money last week this week it's not making any money at all. It's a very convoluted path. If you look at plastics, and that's only a handful of the items being recycled, one of the places that used to take the stuff is full to the brim. We have issues with shipping, with support and the cost of it. I've probably got more questions than answers."
4. Different demolition projects call for different areas of expertise
At Ellerslie Racecourse in Auckland, Ward's expertise in wood recycling was a big part of the project.
"Wood makes up to 40% of demolition waste, while New Zealand currently faces a building supplies shortage," Peter explains.
"This means if we can remove it, in usable condition, without imposing risk on staff, there is a demand in place for it to be sold and reused. We always aim to include wood recovering processes in our methodology.
"Our deconstruction of the Ellerslie racecourse portrays a slow-going technique of recovering wood.
"Each piece was removed one at a time using cherry pickers, scissor lifts and cranes to recover all the native timber roofing. This task can be completed safely and result in the highest quantity of useable wood recovered.
"The only downfall is, this is a very labour intensive, slow going, demolition technique."
Last year the company demolished seven buildings across a 44,000 sq m (473,000 sq ft) site, and the recycling possibilities were huge.
Another project, at Imperial Tobacco in Wellington, called for a different approach.
"It was monumental for recycling in New Zealand," Peter explains.
"With 98% of the structures' materials recovered this was the highest recycling rate in Wellington's history.
"One of the buildings featured a native timber sarking roof and joists. Native trees are protected in New Zealand meaning the wood is almost unattainable and too precious to destroy.
"To remove each board by hand at height would have taken months that the project timeline could not allow for. To speed up the recovery process yet still recover useable pieces the team pushed the building over.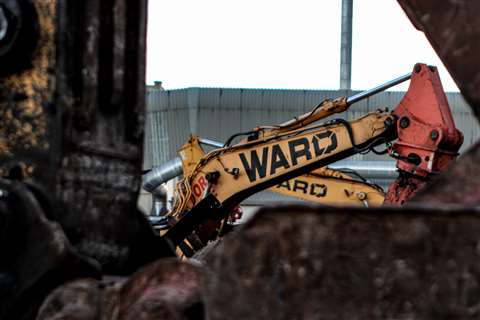 "This was done by hollowing it out, demolishing either end, then destroying every second supporting column. It took two of our 50 t and one 20 t diggers to push it over. The roof remained intact."
5. 'We need more help from others involved in demolition'

In Peter Ward's view, if companies like Ward Demolition are going to reach 100% recycling rates, they need more help from others involved in demolition projects. He also views some form of automation as inevitable in an industry characterised by rising labour costs and people and skills shortages.
"We have done all these projects at pace, because, generally, you have got someone jumping up and down and time is money.
"So that is going to be the crux of trying to solve this whole thing – chasing after those last bits and pieces. Cost of wages has a real impact on some of these recycled products and to recycle some of the board safely without people hurting themselves is quite an art form, and very hard work.
"Unfortunately, people who know that art form, get older and they get tired and then you are looking at the cost of everything else."
NEWSLETTER
Delivered directly to your inbox, Demolition & Recycling International Newsletter features the pick of the breaking news stories, product launches, show reports and more from KHL's world-class editorial team.
CONNECT WITH THE TEAM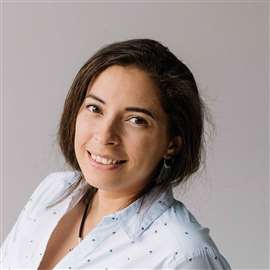 Leila Steed
Editor, Demolition & Recycling International
Tel: +44(0) 1892 786 261
E-mail: leila.steed@khl.com
CONNECT WITH SOCIAL MEDIA