Attachments – Open for business
It is now four months since Swedish manufacturers Steelwrist and Rototilt joined to launch the Open-S standard for fully automatic quick couplers on excavators.
At the time, the two companies said it would be the first quarter of 2021 before the first new participants joined the standard and with that period now underway Steelwrist CEO Stefan Stockhaus is sticking to his original view.
"It's a case of so far so good."
"Both we and Rototilt have received pretty good feedback and we now have the first queue of people who want to join. It takes some time to evolve, but the response has been positive."
'Apparent competitors' join together to launch open standard
One surprising aspect of the launch was that two companies who are apparent competitors should put aside their differences during the process of developing and launching the standard.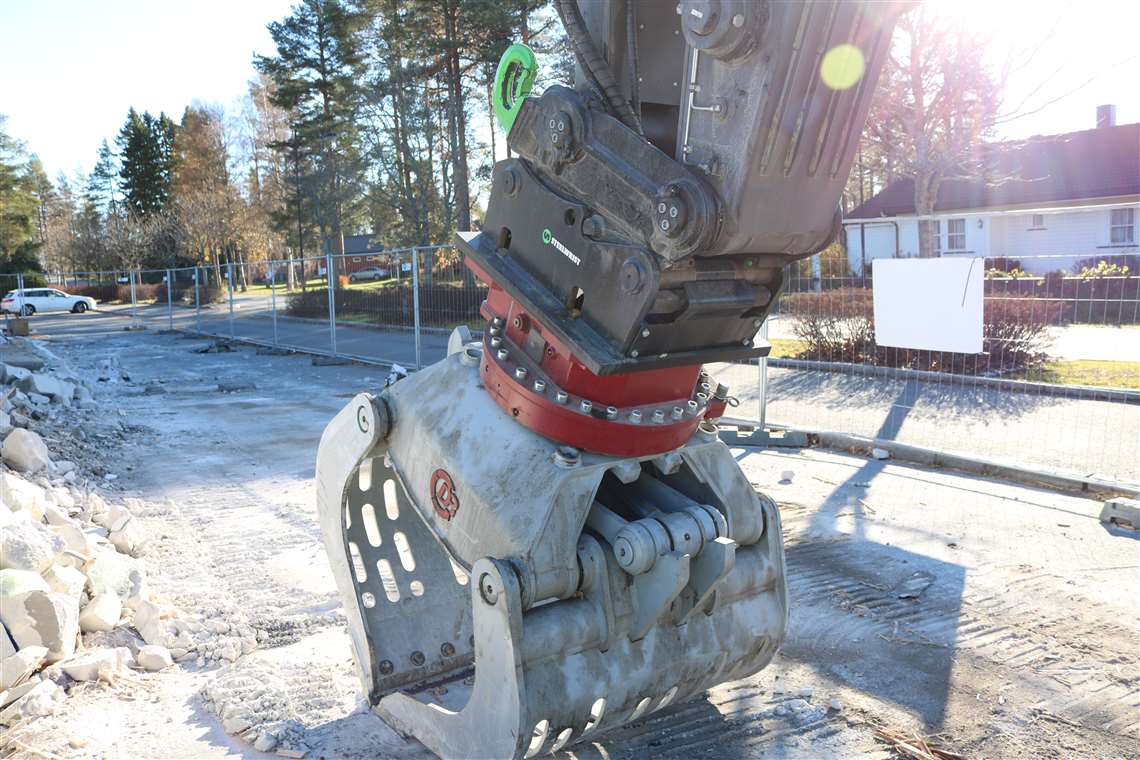 With the standard now literally out in the open, Stefan can comment on how that side of things turned out.
"It's not so easy to start up between fierce competitors. You must share data between companies – you are not co-operating, but you are not competing either.
"We started talking to Rototilt about a year before the launch. We needed that time to create the necessary level of understanding and trust, because when you put these couplers together, you are down to fine details.
"The benefits of fully automatic couplers are pretty obvious, but the benefits of having an open standard are even greater. It is the same for any item – take electrical plugs for example. It is a hassle for people in the United Kingdom who visit mainland Europe and find their plug does not fit. It is not a mistake you make twice.
"Basically since 2017 everything has been Open-S but not marked because Open-S didn't exist as a concept until last autumn – there was no Open-S logo. But as a technical concept, any item bought from Steelwrist has been Open-S for the past three years."
Open-S was not Steelwrist's only area of activity during 2020, a year that saw recognition from the Deloitte and Nasdaq list of Sweden' Best Managed Companies. The business established a French subsidiary and signed a co-operation agreement on quick couplers with British supplier Inmalo.
"We have eight or nine guys in France in a nice facility close to Orly Airport.
"The market is developing nicely despite Covid. We had a tough second quarter when Covid hit but when we summarise the year's orders, we have still seen growth.
Across Europe, Stefan describes business as "basically going to plan", despite problems in the German market and reduced volumes in the Nordic countries.
Steelwrist expects to see a breakthrough in Japan
Outside Europe, though, the picture is more positive: "There is high growth in the USA, though we did start from a lower level. This year, it is going to be one of top five markets. Australia is doing well, so is Korea.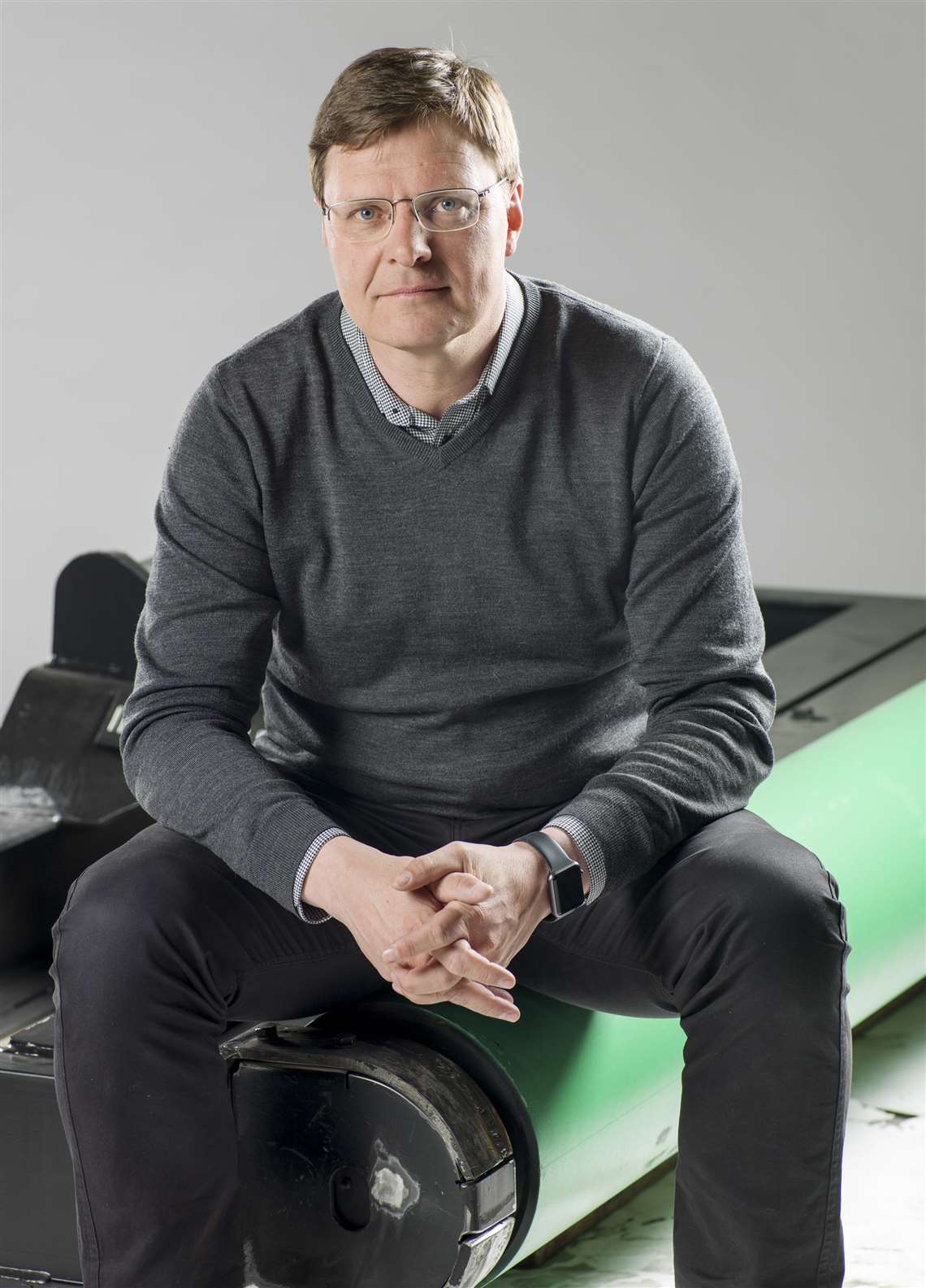 "Before 2020, there were zero tiltrotators in Japan, now there is an interest. We are raising the specs and raising productivity for local markets. It has taken a couple of years but this year we will see a breakthrough in Japan. Peter Lam [appointed Steelwrist vice president for the Asia Pacific region in early 2020] has been doing a lot of work there.
"In general, we expect some continued impact from Covid during the first quarter this year. After that we expect business as normal. We have quite positive and aggressive growth plans. Governments will have to continue with infrastructure projects, which will be good for us. When times are tough, people become more selective, maybe they need fewer personnel and they can save on costs, so we have continued to build the organisation, with more local stock and more service engineers. We can grow even faster if we find more of the best people."
Simex changes the mix as demolition applications increase
Italian attachments manufacturer Simex says that demolition applications are forming a growing percentage of the company's activity as business starts to stabilise following a year ravaged by the Coronavirus pandemic.
Marketing and communications manager Alessandro Ferrin told D&Ri that demolition and recycling now accounts for around a quarter of the company's business volumes, compared to 50% with utilities and around 25% to OEMs.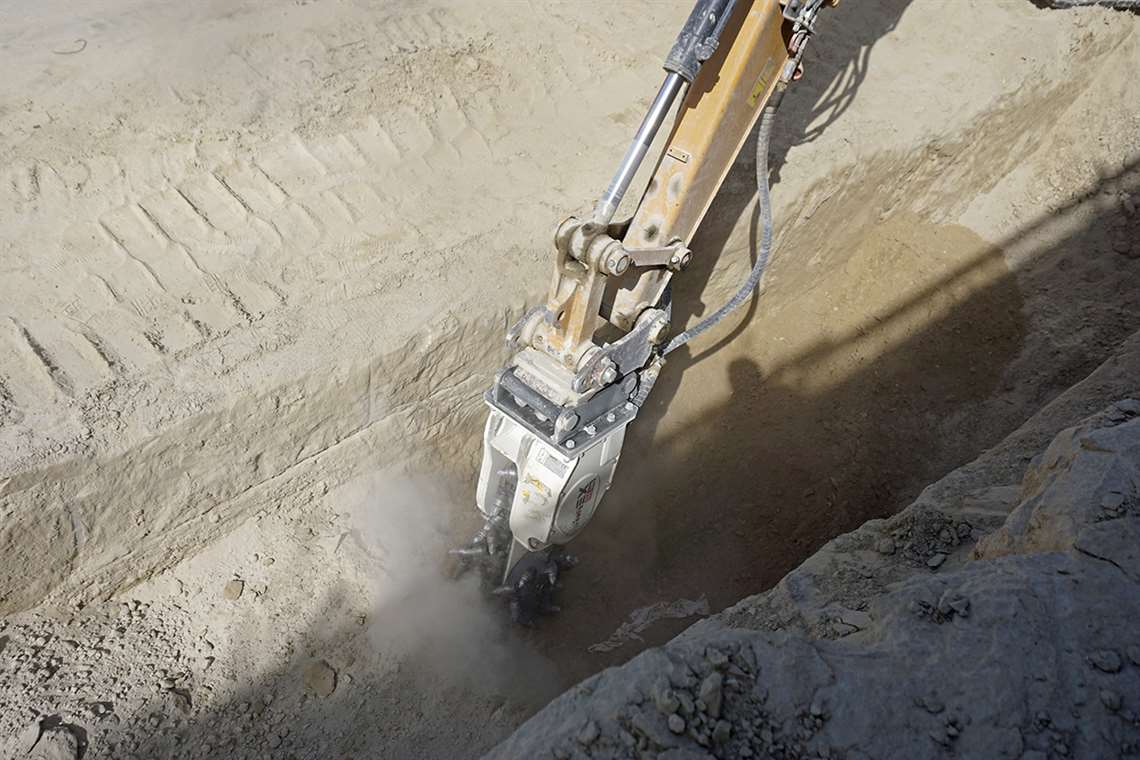 In total the company sells into more than 80 countries and some of its customers have been using the same products for several years.
"We are well known for durability, for manufacturing solid attachments," said Alessandro.
"They are still working as well after 10 or 15 years as they were on the first day on the job site. Everything we have made is a consequence of the demands of the consumer and the market, backed up by studies in the field so the attachment perfectly matches these needs and requirements.
"We have a good dealer network on the one hand and on the other we have an aftersales and technical assistance department.
"That is so important when you need to find the right solution to the application changes of the consumer. For instance, we have a geological expert inside the research and development. He is available to help both the end user and the dealer with material analysis, excavation and productivity to find a scientific solution and consequently to choose and buy the right attachment."
Continuous cutting and no sign of wear after 50 hours
In one recent project in Italy, building company Costruzioni Alfredo La Posta tested a Simex TFC 400 cutter head with continuous cutting on a construction site the province of Ascoli Piceno.
The Latium company, which has been operating for more than 30 years in the construction sector, was commissioned to consolidate a rock face and create a new sewer line below it. The rock face was mainly composed of tuff, a compact and abrasive rock, with silica veins inside it.
Simex said that its TFC 400 showed no relevant signs of wear on the teeth after more than 50 hours of work.
The operation was twofold – on one hand the excavation of a trench approximately 1.6 m (5 ft 3 in) wide by 1.2 m (4 ft) deep, for the subsequent laying of sewers; on the other, milling on the vertical rock wall for consolidation purposes.
"With this cutter head we have solved many problems," said Alfredo La Posta employee Daniele Frate.
"It was impossible to work with the hydraulic hammer because the tip got stuck in the rock.
"We also tried with a small drum cutter but the work was irrelevant, too much time was lost. In one day with the Simex TFC 400, we extracted two and a half trucks of material."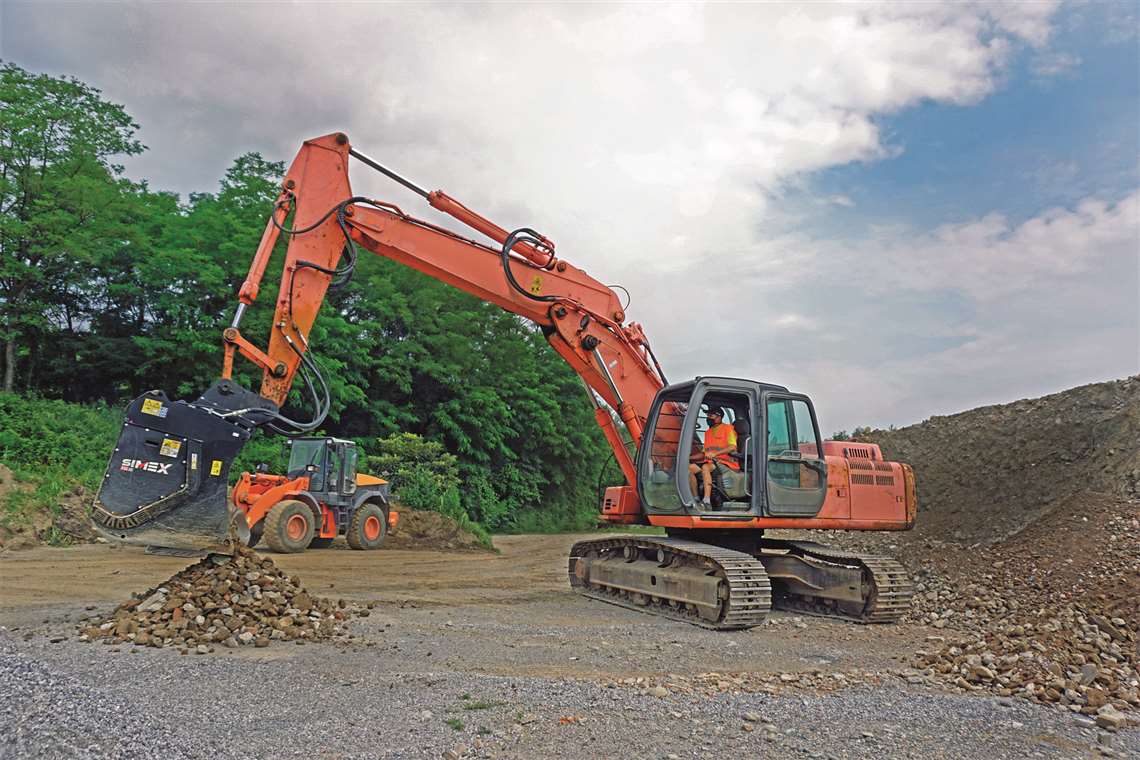 Elsewhere, in the north of the country, earthmoving company Cazzaniga & Fumagalli used the Simex VSE 30 screening bucket for screening wet vegetable soil and resulting materials from demolition sites.
Mounted on a Fiat Hitachi EX215, the five-line hydraulic bucket was equipped with a range of tools.
As well as selecting and screening the soil for onward sale, the customer also needed to recycle material from excavation and demolition to be used as backfill material. Simex said that by quickly adjusting output size, the operator was able to screen the material according to his needs, reducing downtime and increasing hourly productivity.
Along with North America and the Far East, Europe is a strong market for Simex, but even then the company found the early stages of the Covid-19 difficult, especially with Italy being affected earlier and more severely than many other European countries.
Gaining an advantage through versatile equipment
But with a product range encompassing 25 items, the versatility of equipment such as the TFC cutter heads and VSE screening buckets remains an advantage.
"Everything was completely blocked by the lockdown. For instance even going to a job site was quite impossible, so everything becomes really hard to manage, our sales managers could not go anywhere to meet the clients. These hard times won't be over in a minute, but I think the situation will change in a couple of months. At least I hope so.
"We need trade fairs, we need to meet people."
Articles first published in January-February 2021 issue of Demolition & Recycling International 
NEWSLETTER
Delivered directly to your inbox, Demolition & Recycling International Newsletter features the pick of the breaking news stories, product launches, show reports and more from KHL's world-class editorial team.
CONNECT WITH THE TEAM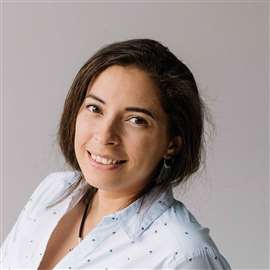 Leila Steed
Editor, Demolition & Recycling International
Tel: +44(0) 1892 786 261
E-mail: leila.steed@khl.com
CONNECT WITH SOCIAL MEDIA