David Sinclair, recipient of the Lifetime Achievement Award at the US National Demolition Association (NDA) convention speaks to D&RI.
David Sinclair is no stranger to picking up awards from the industry he has spent his working life in.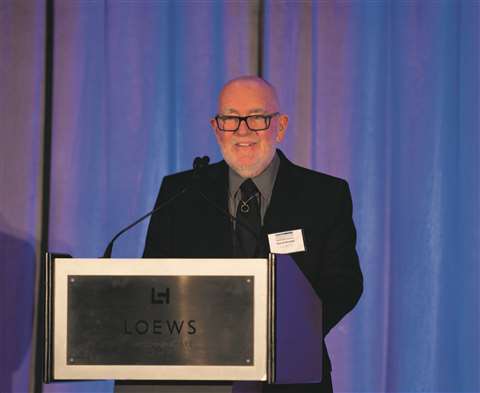 Four years ago, the USA-based industry veteran was made an Honorary Fellow of the Institute of Demolition Engineers, in 2015 he received a Lifetime Achievement Award from the United Kingdom's National Federation of Demolition Contractors (NFDC) – only the third it had ever bestowed – and November of this year will mark a whole decade since a similar presentation at KHL's World Demolition Summit.
But even David himself admits that the latest piece of peer recognition was a bit different.
At the recent US National Demolition Association (NDA) convention in San Diego, California, David was presented with the Lifetime Achievement Award.
And the association's board of directors marked the occasion for this proud Scotsman by attending the ceremony in the national dress of his home country.
"I was called downstairs because a photograph was being taken of the NDA board, but when I got there, it was the photographer and nobody else. He started to take photographs and had me slowly turn round to the right, to the point where, gathered behind me, was the board of directors all wearing kilts.
"When I caught sight of them out of the corner of my eye, I was struck dumb, and I was affected by it for the rest of the night. I am indebted to them and will never forget that occasion."
An "apprenticeship" in demolition
The NDA is a large part of David's professional life today, following what he describes as an "apprenticeship" as a "fairly young president" of the NFDC and involvement in founding the European Demolition Association in the 1970s. "I am looking forward to continuing on the NDA board for as long as they will have me. We have lots to do.
"The CEO Jeff Lambert has been working with his team of people to form a committee for certification of demolition people.
"We are trying to become more professional in our image, there are going to be proper criteria. It is not just an old boy school thing where you get a certificate because you have been around for a while. You are going to have to sit an exam.
"The NDA are a great group of guys and ladies and they are trying hard to make things happen. There is no 'one person does it all'. They are a team and I am pleased to be part of it.
"I have made myself active in the industry, and if there is a pertinent point I will make sure I am heard. I think the award is either to calm me down a little bit, or maybe fire me up a bit more! But the feeling of accepting the award was just great, fantastic."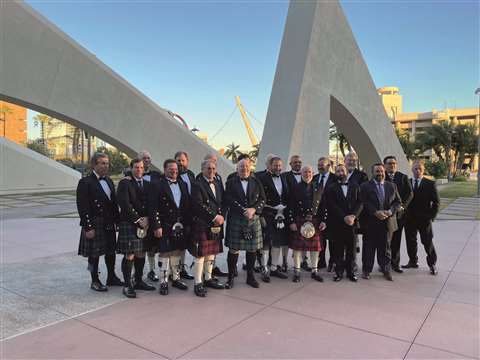 Improving site safety
Despite the mutual respect that clearly exists between David and his NDA colleagues, asking him for an overview of the demolition sector in general produces a far from rose-tinted response.
In fact, he believes that there are far too many examples of the industry literally selling itself short in terms of site safety.
"Prices are disgustingly low. I don't think there is all that much thought when people are looking at the bottom line. I don't think an appropriate amount of money is being allowed in tenders and bids for safety.
"It is a big money factor and contractors must allow for safety in their contractors. As for clients, I would love to see them say to contractors: 'Right, give us your best bid, and at the end we want to you to add 25% for safety.'
"Clients are as responsible as contractors in today's world, so the sooner everybody appreciates that safety costs money, the better. 
"There are good companies out there with their own in-house education and training programmes – there are many of them – but what I would like to see more of, through meetings, conventions, and the World Demolition Summit, is everybody getting on the same page." 
Ways to improve safety
David admits that a lot of what pushes him about safety can be traced back to the death of his older brother in an accident on a demolition site: "I have been driven more and more towards professionalism in the industry; there is no way you should rush into any job. It is an absolute must that we improve, every day.
One example of this is a shock tactic that David has developed for people entering the demolition job site environment for the first time.
"When I start people, I say: 'You have got the job, but I want to tell you that you are SACT'. And they look at me and say 'but you just gave me the job'. And I will say: 'Yes, but I'm not talking about sacked [an English word meaning dismissed]. I'm talking about SACT – safety, awareness, communication, and training. You are going to be hammered by that word.' Because you have to make people aware of what safety is all about."
At the time of this interview, with the demolition emerging from two years of being affected by Covid – "it has been pretty difficult for many companies to stay alive, and some have fallen by the wayside unfortunately; it's a pity to see good companies go down because of a pandemic" – global attention has turned to the war in Ukraine.
Demolition in a humanitarian crisis
David has previous experience of working in a humanitarian crisis when he was appointed demolition engineer of the United Nations (UN) Office of Project Services in Haiti after the earthquake there in 2010.
In terms of Ukraine, he believes the organised nature of the national government will benefit the country when post-war requirements are assessed.
"What happens when the war is over, hopefully very soon, is that agencies will talk to the World Bank for funding.
"The UN will almost certainly be involved, I'm sure, and what these agencies like to do, is to promote non-government organisations (NGOs) in the country where the problem is.
"These NGOs will pull the labour, equipment and the plant together. What was recognised in Haiti was there was no experience. People were turning up in bare feet with no PPE (personal protective equipment) whatsoever, and we just had to stop it and reorganise."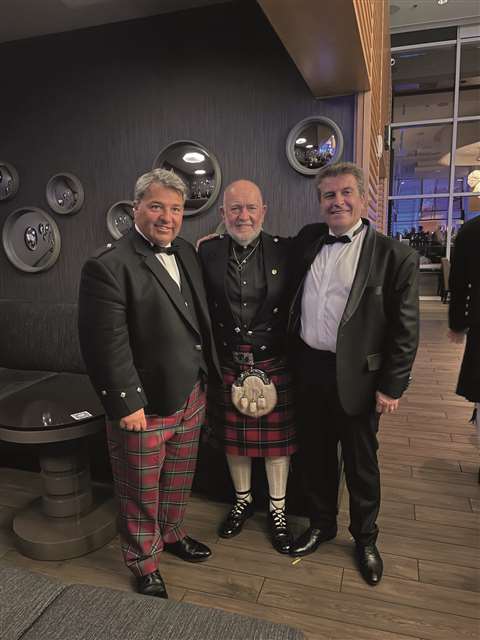 The demolition challenge in Ukraine
While David remembers that few buildings in Haiti were over two storeys high, he says Ukraine presents a different challenge.
"I look at the television shots of what's happening, and I try to count the number of floors quickly. And it looks to me like it's an average of between 10 and 15 floors. So, 10 or 12 floors could mean high reach equipment, but for anything over that, from a safety point of view explosives may come into their own right.
"The Ukraine government looks very organised. I'm looking at their fire trucks, I'm looking at their ambulances. It's nothing like Haiti, where they were taking people to hospital in a wheelbarrow.
"You should also keep in mind that around Ukraine there are prominent demolition contractors in Poland, while Germany is not far away and has a large association whose members have good equipment and explosives experience.
"I'm sure other equipment manufacturers will be right there to help as well."
Issues facing the demolition industry
For the longer term, David sees two significant issues facing the industry.
"One is getting proper insurance. For our whole existence really, we have been recognised as part of the construction industry with a lot of a risk, and insurance is becoming more difficult to get and more expensive. Regardless of your track record, it doesn't seem to make much of a difference.
"The longer you are in the demolition industry, the more chances there are of you having an accident – that is just a fact of life. I think there may well be a day when you call up to get a renewal to be told 'sorry, we can't renew your business because we have been told you are too much of a risk'.
"A lot to do with the future is perhaps self-insuring for part of the initial claim. I think there are companies doing that now, but it could be happening more and more. You go along and have put US$100,000 on the table before you can get insurance.
"The other big issue is environmental. In the environmental departments of all countries, there are some very clever people involved, and it's a job for us to try and educate them further in how best we can deal with environmental issues.
"They are looking at us, they are studying us, and I think we can look forward to having many a debate with environmental authorities.
"I am not saying they can stop us altogether, but we ae going to have to abide by a lot more controls. And that is going to cost a lot of money."
NEWSLETTER
Delivered directly to your inbox, Demolition & Recycling International Newsletter features the pick of the breaking news stories, product launches, show reports and more from KHL's world-class editorial team.
CONNECT WITH THE TEAM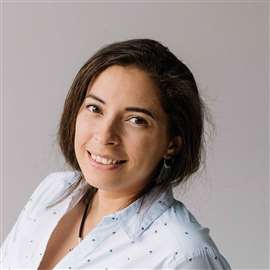 Leila Steed
Editor, Demolition & Recycling International
Tel: +44(0) 1892 786 261
E-mail: leila.steed@khl.com
CONNECT WITH SOCIAL MEDIA