8 key points when adapting from demolition to DDR
The expectation when a demolition contractor arrives on site, is that the facility has been isolated, decontamination is complete, all information is correct, and the project is ready to start. Far too often, however, isolations are incomplete, and you begin with very limited information.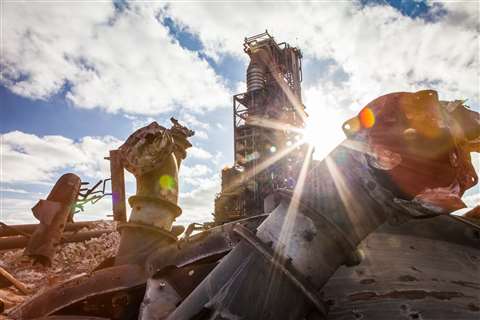 With a Demolition, Decontamination and Recycling (DDR) approach the emphasis, particularly when following the United Kingdom's Construction Design and Management (CDM) Regulations 2015, is on getting contractors involved earlier.
And if you can use a principal designer and principal contractor in the same organisation, there are lots of benefits with continuity of information.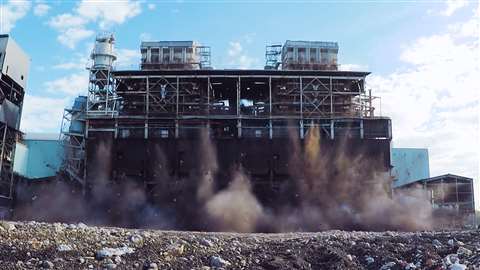 The DDR mindset is completely different. At Liberty Industrial, we want to work with the client and help them design for the actual demolition.
Whereas in the past we might have had to work around live systems, now we are looking at removing hazards and risks away from the demolition workface.
Instead of close-on dismantling with hand tools, it is machine-based demolition and is much more remote. Getting people like ourselves involved allows us to design those risks and hazards out at the onset and make the demolition environment a lot safer.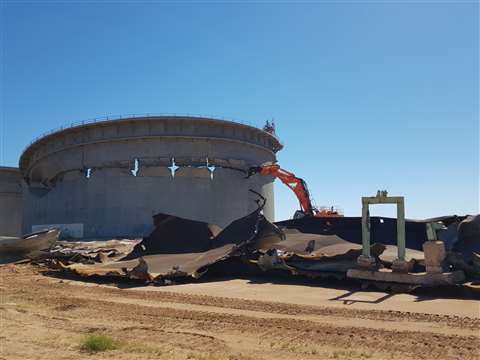 It is the same with land remediation. Rather than assigning remediation to the end, as a separate project, the DDR approach means you can start that remediation (end point in mind) while you are planning your decontamination and demolition.
At its foundation, it is about putting everything together and treating it as one project, rather than several separate projects, which by default removes people from the potential line of fire and increases the ability to strategically plan and schedule the project to ensure the best commercial outcome.
Here are EIGHT key areas to consider when adapting to (or adopting) DDR.
Purchasing and specifying equipment
The days of traditional procurement are over, driving the contractor down to the lowest price and passing on all the risk is hopefully over. By adopting a DDR approach the risk is shared and I have witnessed incredible savings and payment to the client by de-risking, including over 1,000% on one project.
It is no longer enough to just get a demolition machine off the shelf. All the big machines we use now are specifically built for demolition. They have bigger undercarriages, belly plates, and so forth.
This results in lead-in times becoming an issue. Liberty Industrial currently has a 200 t machine being built that is due to arrive by the third quarter of this year.
Tendering for jobs
There seems to be plenty of work at the moment, everyone looks busy. At times procurement expectations can be unrealistic.
You can be asked: "Can you turn this around in four weeks?"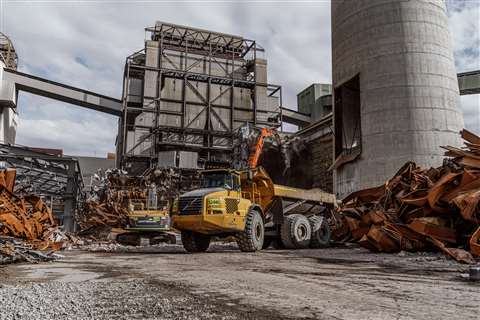 Then you see documents that were produced two years ago. It is no surprise then, that clients wonder why there are caveats in proposals and higher than expected fees, which are often a result of information gaps.
Many will also want you to commit to the scrap price for five years and then wonder why they are getting a rock bottom price compared to today's market rate. This approach drives the wrong behaviour and if you are not careful, promotes variations rather than adding value. It is better to work together.
Preparing the site
The ideal world for us would be going to an inert site without any live systems, underground services, and residual material.
But in the 40-plus years I have been in the industry, I have never been involved in the demolition of a completely clean plant. You know you are going to find things, so it is a case of going in and looking around.
How has that been drained? What are we going to find in there? What is under there? What about cables and isolations? We talk about the blue sky/skipping rope effect, where nothing comes in or out.
We are not just talking about pipe bridges and above ground structures; we are talking about underground services as well.
Demolishing buildings 
Buildings can be tricky. It helps to get a good R&D Insulation survey because far too many surveys have caveats in them. I remember going into one site, before I worked for Liberty Industrial, where survey points had been marked up with paint on anything that 'looked like' asbestos. Then they produced a report.
There was no way of tracking anything back to where the samples had been taken. The client had paid a six-figure sum to get the survey done, and certainly did not want to do it again. So, we had to include as part of our proposal, additional sampling ahead of the removal work.
Checking that battery systems are isolated and the construction was as per design is also critical. You see lots of examples, I remember one building where the trusses were on a supporting wall, never secured, and the only thing that was keeping them there was their own weight. Some things you only find out when you start demolition, so it's imperative to check everything and check again.
Recycling rates
The demolition industry is pretty good in this area. It regularly achieves over 95%, depending on the extent of asbestos or hazardous materials. However, I anticipate there will be big issues with intelligent and composite building materials being used today. How will these be recycled?
Wind turbine blades are a good example.
There is a lot of work being done to make them safe to decommission through various processes, but are we designing with the end in mind? How are these things going to be disposed of?
We will fill up our landfills soon enough, and that is of course without the moral issue of the environmental impact.
Working with other stakeholders
The biggest difference between construction and demolition is that when you construct something, once you get your civils in, everything is known, isn't it? You are putting together the pieces of a jigsaw puzzle.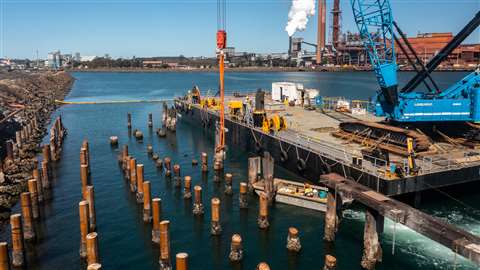 Whereas in demolition we never know what we are going to get until we start and sometimes, finish. And that could be a mixture of corrosion, bad practices from others in the past, documents not being updated etc.
Engagement with the local community and stakeholders is vital, as the perception of demolition is not always positive. It is noisy, it is potentially dusty, there is always a perception that any dust on a demolition site is asbestos. You need to show empathy and work with people affected by your activities.
There are a lot of changes that are apparent in today's demolition and in DDR. High reach machines have greatly reduced the amount of top work, for instance.
Manual demolition is very hands on. But you can imagine the differences in productivity between a team of demolition operatives going in cold cutting compared to an excavator that can probably do the work of 10 or 20 men in the same vein.
The advent of hydraulic machines is, for me, the greatest thing that has ever happened to demolition and the implementation of the CDM Regulations, which forces clients to provide information, which may not have been forthcoming in the past.
How could DDR look in the future?
Thinking about your demolition and re-routes and how that influences the methodology can make a great difference.
If you are going into a city centre project with façade retention, and you are taking out floors and internal walls the use of remotely operated machines can greatly reduce risk, because you are removing people from the workface.
But if the aim is for total risk management, why can't we get a high reach machine for example that is remotely controlled – currently we still need to put the operator in a protective cage behind bulletproof glass, could we significantly reduce the risk further by the machine being operated by someone sitting in a cabin or office (or even at home) using remote controls?
We are talking the cutting edge of technology, but why not? Who would have thought 40 years ago that we would have hydraulic machines with shears and pulverisers that can demolish buildings 60 m (196 ft) high and above?
If we are going to commit to this, we certainly need to be thinking about the materials that we are using in construction. It would be good to have a sustainability report which shows where everything is going after the building comes down, because some of the buildings being constructed now are so complex that they will be interesting to demolish. Take the Gherkin or the Shard in the centre of London for example. If we had to take them down tomorrow there is no easy way of demolishing them.
If you are thinking about protecting tomorrow today and getting the professional demolition engineers as part of the planning process, to sign off and say yes this can be demolished safely, based on the technology we have today, that must be a step forward.
It would not be difficult to get a demolition engineer involved early, but there may be cost increases if we begin to design and construct for demolition with the sustainability of materials front of mind.
As an industry we are very innovative, very forward-thinking, and astute problems solvers – because we need to be. Organisations like Liberty Industrial can do so much of the work in house, working in collaboration with the client and adding plenty of value.
Does a contractor need to be a certain size to practise effective DDR?
I think everything needs to fit the risk, complexity, and task in-hand. If you are knocking a few sheds down, you will need one type of team. Whereas, if you are demolishing a refinery, a city centre tower block, or a power station, you need the size, competence, skills, knowledge, and experience of the people within that company to be able to mitigate the hazards and risks and manage the day-to-day issues. At times just the sheer size and scale of the projects, as well as the cost due to bankrolling asbestos removal on a power station is expensive.
AUTHOR'S DETAILS
Steve Andrew is global business development and asset closure director at the Europe office of Australia-based demolition contractor Liberty Industrial. He has been actively involved in the demolition industry for over 40 years, firstly as a contractor and more recently as a consultant/client's engineer leading the planning, preparation and successful delivery of a significant number of high hazard sites for dismantling for reuse, demolition and land remediation.
Article first published in the January-February 2022 issue of Demolition & Recycling International
NEWSLETTER
Delivered directly to your inbox, Demolition & Recycling International Newsletter features the pick of the breaking news stories, product launches, show reports and more from KHL's world-class editorial team.
CONNECT WITH THE TEAM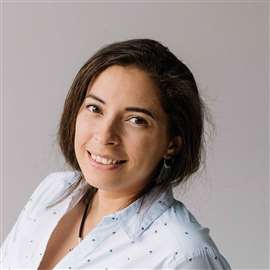 Leila Steed
Editor, Demolition & Recycling International
Tel: +44(0) 1892 786 261
E-mail: leila.steed@khl.com
CONNECT WITH SOCIAL MEDIA